BWW Review: Scandalous Fantasies Meet the Sting of Reality in Kristin Heckler's EXPOSED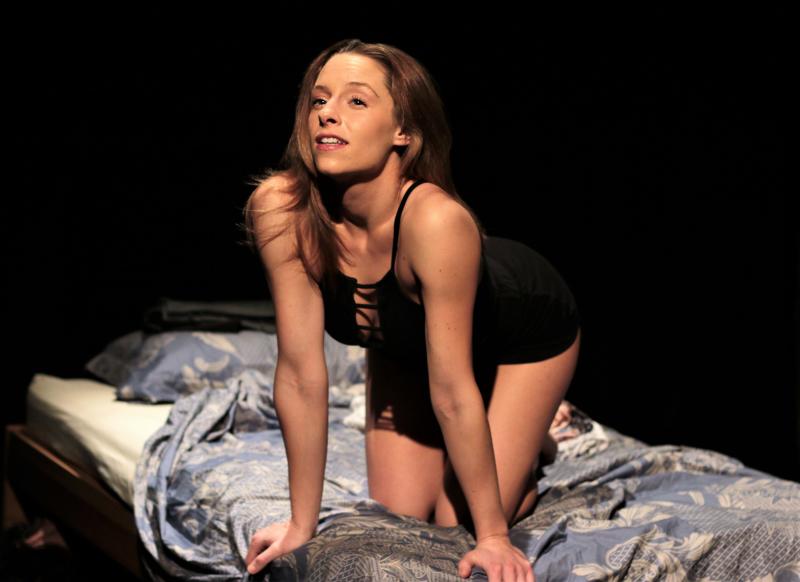 So many of us live in a modest and restricted world, restricting ourselves from experiencing joy due to any number of reasons: money, morality, inability or a fear of mentally stepping out of the box we have secluded ourselves in to live our everyday lives. That isn't to say, though, that the quiet girl in the back of your chemistry class doesn't wish to be more outgoing, finally noticed and not backed into a corner by her own inhibitions. Many harbor their secrets and fantasies for a lifetime, wishing but not acting on what they truly want. And to those who go for what their hearts desire - more power to them, wouldn't you say?
Although, what happens when a long-budding curiosity flourishes into something beyond desire - when a young woman's need to flaunt her sexuality turns itself into a grotesque misrepresentation of who she is? Lauren, a college freshman and aspiring doctor, soon finds herself a porn star who not only tests the boundaries of her insatiable sexuality, but also those of what we consider societal norms in Kristin Heckler's enlightening play, Exposed.
Directed/conceived by Heckler and written in collaboration with Jacob Sebastian Phillips, Sarah Raimondi and Pauline Sherrow, Recognize Theatre presents Exposed - now in performances at the MCS Theatre. It is the kind of show that raises eyebrows for some and brings others to ponder what it would be like to release the sexual "freak" within. Either way, I'm not sure if it comes as a shock to audiences in this progressive world of ours, where people are testing the waters of virtually everything and expanding the space where things are "ok" because they are of individual expression.
Exposed does not ask those who watch (apart from the show, at least) to take sides, but rather to question whether there should still be stigmas attached to certain things - especially if there are rational explanations behind them. In our society, where the push for acceptance is a fervent battle, do we acknowledge people like Lauren in the same way? Never have I seen a show that both compels us to experiment with our innermost desires and cause us to think about them at the same time. It really is a mind twist that, complete with visual representations of things usually left unsaid and unseen, makes for quite the exotic production.
Exposed begins and ends in a moment of fear. Lauren is off to college, and her parents are concerned that she is having sex. Their assumptions are spot on, but little do they know of their daughter's secret obsession: she has been watching porn since she was twelve, and wishes she could experience the same wild release in front of an audience of strangers. Now in college and attending an Ivy League School, with the goal of becoming a doctor, her yearning to be sexually liberated and pleasured in front of the camera is soon made real. When her father loses his job and can no longer afford her tuition, she decides to pay her way through college by doing a few pornography shoots; she believes that her videos will go unnoticed, all the while bringing her the pleasure she has sought for so long and providing her the money she needs. So she becomes the scandalous yet innocent looking Scarlett Blue.
When word of her sexual escapades spreads throughout the school, reaching an unintended audience, Lauren strives to defend herself against the porn star status people have deemed she is worth. A compelling story of changing universal stigmas based on individual desire, Exposed portrays visceral pleasure mixed with the reality it must, presumably, always succumb to - yet, does that mean we have to go down with it?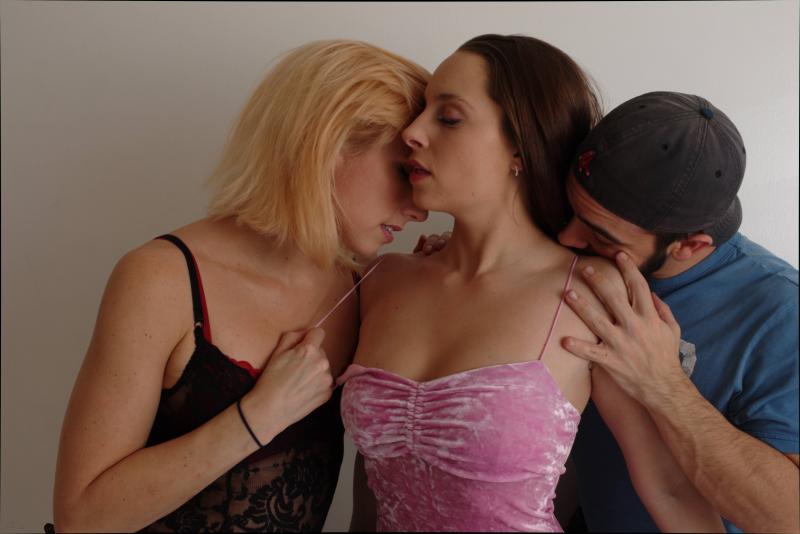 Heckler's production brings with it so many questions and uncertainties about how far we are willing to go to get something we want, while doing something we want equally as much. Lauren does not choose to become a porn star - she wishes to fulfill a need within that becomes a bit too uncontrollable to manage. Behind the guise of making money (when she could have perhaps gone to another college and spared her poor parents the grief), Lauren battles the stigmas associated with porn starts and defends her choice to continue down this road. People are mostly harsh and mocking, perceiving her as an object expected to perform under the slightest provocation; they ironically becoming the audience who judges instead of one that simply watches - the reason she feels shamed by her actions. In our world, where the fervent push for acceptance is an ongoing battle, we must question whether this applies to people - like Lauren - who choose this particular way of life versus those who may not have any other choice.
Exposed begs us to question whether there should be anything such as a stigma anymore - whether the circumstances are too varied and individualized for there to be any rightful judgment against them. There are too many "truths" to be justified, but are there still such things considered wrong and unacceptable? If Lauren's decision did not cause her to be ridiculed, she may not have felt less than a person. Without her being mocked by classmates and shamed by her parents, she would have gradually come to terms with the life she leads. Becoming a porn star became "wrong" when people deemed it so. Have we any right to berate someone for wanting to explore sexuality beyond the limits many of us are hesitant to cross? Many questions with eye opening reasons exist in this show, really making its audience wonder if there needs to be this balance of what is considered "good" and "bad" in our world, and if stigmas should remain as present as they are.
Exposed is a production that makes the audience not only think about what they've just witnessed, but also make everyone compelled to speak about the plot further; at least that's what I did after the show! The story would not have been told as perfectly as it was without a stellar cast and crew. Sarah Raimondi, Jacob Sebastian Phillips and Pauline Sherrow bring this story - created with texts and interviews from actual female porn stars - to life in a variety of forms: from demonstrations of the situations Scarlett finds herself in, to the consequences of her actions, there is so much depth to this show because of the multi-talented cast on that stage.
Credit must also go to Stage Manager Max Pendergast, Lighting Designer Sara Christopher and Sound Designer Emily Auciello.
Exposed began performances at the MCS Theatre (located at 357 West 36th Street, 2nd floor) on February 8th, and will run thru February 24th. Tickets are $20/$15 for students and seniors, and can be purchased either at the box office, by calling (917) 426-2381 or by visiting www.recognizetheatre.org. The performance schedule is as follows: Fridays and Saturdays at 8 pm, and Sundays at 7 pm. The show runs approximately 85 minutes, with no intermission.
Enjoy the show!
Photo Credit: Kyle Mencel