Waterwell's Tom Ridgely to Join Shakespeare Festival St. Louis; Arian Moayed to Serve as Interim Artistic Director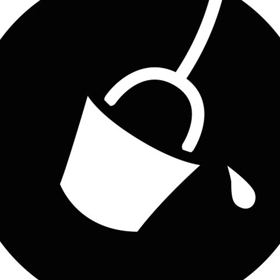 Waterwell (Tom Ridgely, Artistic Director; Arian Moayed, Producer) announced today that Co-Founder and Artistic Director Tom Ridgely will be stepping down next month to assume artistic and executive leadership of Shakespeare Festival St. Louis as Executive Producer. Following his departure, he will join the Waterwell Board of Directors. Tony Award nominee Arian Moayed, Co-Founder and Producer of Waterwell, will serve as Interim Artistic Director while the board conducts a national search for a successor.
Tom Ridgely co-founded Waterwell with Arian Moayed 15 years ago, and it has since gone on to develop and produce over a dozen world premieres and adaptations of classics, including last season's critically acclaimed Blueprint Specials onboard the former USS Intrepid and dual-language (English/Farsi) Hamlet at the Sheen Center. During his time, Waterwell has been nominated for three IT Awards, a Drama Desk, a New York Magazine Culture Award and a Village Voice "Best of NYC".
"Tom is an incredible artist, an extraordinary leader and a wonderful human being. He also happens to be my best friend," said Arian Moayed. "Building this company with him has been the joy and privilege of a lifetime. All of us here at Waterwell wish him the absolute best in St. Louis. He's sure to do great things, and I'm sure we'll be working together down the line."
"Tom's vision and energy are inseparable from what Waterwell is and what it will be," said Board Chairperson Jeanne Houck. "The projects currently in development will be seen through, and we'll be grateful to have his insight and counsel as we start an exciting new chapter in the life of the company."
Ridgely will inherit Shakespeare Festival St. Louis' 2018 season, including its main stage production of Romeo and Juliet," June 1-24, at Shakespeare Glen in Forest Park; Shakespeare in the Streets' production of "Blow, Winds," and adaption of King Lear, June 15-16 on the steps of the St. Louis Public Library; and, In the Works, a festival of new plays inspired by Shakespeare's canon.
Tom Ridgely (Director) is a Drama Desk-nominated director and co-founder of Waterwell. For Waterwell he's directed/co-directed Hamlet, Blueprint Specials and GOODBAR, among others. In New York, he's directed at Ars Nova, FringeNYC, the Public and more. Nationally he's developed/presented work at the Oregon Shakespeare Festival, Old Globe and Cincinnati Playhouse in the Park, as well as Yale, Johns Hopkins and Indiana Universities. His productions have won DFW Theater Critics Forum and ECNY Awards and been nominated for CT Critics Circle, IT and New York Magazine Culture Awards. He won a finalist award for the 2016 TCG Leadership U: One-on-One and was the 2014 Killian Directing Fellow. He has assisted/associate directed with Joe Mantello, Tony Taccone, Daniel Sullivan and Barry Edelstein. With Waterwell, he also oversees the Drama Program at the Professional Performing Arts School (PPAS), providing world-class training to exceptional 6-12th graders absolutely free of charge.
Waterwell (Tom Ridgely, Artistic Director; Arian Moayed, Producer) is a unique ensemble of theater artists dedicated to the creation of new work and the bold re-interpretation of classics. the company's special blend of music, theater and social dialog has been nominated for three IT awards, a Drama Desk, a New York Magazine Culture Award and a Village Voice Best of NYC.