Robert O'Hara to Helm His Off-Broadway Hit BOOTYCANDY in Chicago This Winter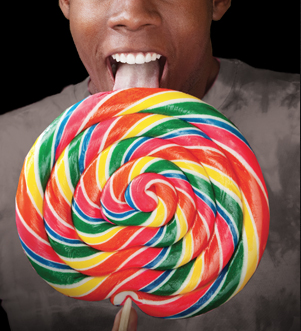 Windy City Playhouse, offering Chicago's most sophisticated theatergoing experience, has announced its third and edgiest season yet, featuring the Chicago premiere of Robert O'Hara's wild coming-of-age story Bootycandy to be directed here by the playwright, himself, starting performances January 25; the Chicago premiere of Fernanda Coppel's gripping feminist tale King Liz, directed by local favorite Joanie Schultz, starting May 24; and Gina Gionfriddo's dark comedy Becky Shaw, directed by Jeff Award-winning director Scott Weinstein, beginning September 20.
"In this third season, we'll be taking some new risks artistically-pushing the boundaries, embracing edginess, and exploring new definitions of entertainment, all while maintaining the artistic quality our audiences have come to know and love," said Windy City Playhouse Artistic Director Amy Rubenstein. "We look forward to working with a range of new artists who will help ensure that our patrons receive a holistic experience in our unique space."
The 2017 season kicks off with a bang and a booty, with the Chicago premiere of Robert O'Hara's semi-autobiographical, award-winning Off-Broadway-hit Bootycandy, a hilariously frank, wildly unpredictable portrait of growing up gay and black.
In May, The Playhouse presents the Chicago premiere of Fernanda Coppel's King Liz, a wise-cracking portrait at a woman in a man's world, directed by Joanie Schultz (Venus in Fur, Goodman Theatre). The sports drama had its world premiere Off-Broadway at Second Stage Theatre in 2015 and is currently being developed as a series for Showtime.
The season closes in September with Becky Shaw, directed by Scott Weinstein (recent Jeff Award-winning director for Rent at Theo Ubique). Gina Gionfriddo's play follows a newlywed couple who can't help but fix up two romantically challenged friends; when an evening calculated to bring happiness takes a dark turn, crisis and comedy ensue in this wickedly funny play.
Affordable three-show season subscriptions are now available by calling 773-891-8985 or visiting windycityplayhouse.com.
---
WINDY CITY PLAYHOUSE'S 2017 SEASON:
BOOTYCANDY
Written and directed by Robert O'Hara
Previews begin: January 25, 2017
Meet Sutter, a precocious boy learning what it means to be gay and black. With everyone trying to teach him the ways of life, he's learning fast that no one person will be able to tell him the meaning of love, life, sex or race. He'll have to define those for himself.
KING LIZ
Directed by Joanie Schultz
Previews begin: May 24, 2017
In the fast-paced, cut-throat world of sports agents, Liz is not letting anyone discount her skill- and most certainly not because of her race or her sex. But when a volatile young client steps way out of line, "King Liz" may finally have met her match.
BECKY SHAW
Directed by Scott Weinstein
Previews begin: September 20, 2017
When Suzanna sets up her best friend with her husband's co-worker, she thinks she's making a kind gesture. But when mixing a brutally honest businessman with an emotionally-fragile college dropout, the results can be explosive.
---
The Windy City Playhouse performance schedule is: Wednesdays and Thursdays at 7:30pm; Fridays and Saturdays at 8pm; and Sundays at3pm.
Subscriptions range from $60 - $135, with a special $45 rate for patrons under 30. Single tickets range from $15-$55 - with discounts available for seniors and student-and will be available by calling 773-891-8985 or visiting windycityplayhouse.com.
Windy City Playhouse, Chicago's most sophisticated not-for-profit Equity theater, aims to expand beyond the traditional theatergoing experience by offering Audience members a night of high-quality entertainment with a full-service bar, in a lounge-like atmosphere. WindyCity Playhouse premiered in March of 2015, with the inaugural production End Days. Lauded by audiences and critics alike, Windy CityPlayhouse promises to rock Chicago's theater scene.
More Hot Stories For You