Photos: Ultimate Drag Off Opens Off-Broadway
The new interactive musical comedy, 'The Ultimate Drag Off' officially opened Off-Broadway at the COMIX 353 West 14th St NYC January 15th, 2011.
The 'interactive musical game show comedy' has contestants male and female, from all walks of life pitted against each other in a fabulous battle for drag superstardom. Since 2005, The Ultimate Drag Off has been entertaining audiences in two previous successful off-off Broadway runs in NYC. Now it makes its official Off-Broadway debut! Hosted by NYC actor Daniel Booth in his larger-than-life persona, Sweetie (Wig Out, Charmed Life, Project Runway, Starbooty). The colorful 'cast' of contestants is an ever-changing weekly roster with some of your favorite and undiscovered talent from across the country in a wacky glamour-fest with brainy categories, comedic camp and live musical performances.
Audiences can expect special surprise guest co-hosts from Stage, Film/TV and NYC nightlife. In the form of 70's game shows such as 'Let's Make a Deal' and 'The Gong Show' mixed with 'America's Got Talent', this laugh out loud romp is a NYC treasure where the audience decides the outcome of the evening and gets to bestow the winner with the coveted 'Drag Off' crown and send the losers home with lovely parting gifts.
The Ultimate Drag Off was created and directed by Alex Perez (Media Killed the Video Star, OZ: A Twisted Musical, De La Guarda). "At The Ultimate Drag Off, celebrate creativity, diversity and the welcoming feeling that everyone in the audience is a star, no matter who you are. It's a festive atmosphere filled with great music from all decades and genres in a cabaret-style setting where 'the Riviera truly meets the Desert'. This extravaganza is a great night out by yourself, with friends, groups and curious spectators who may want to simply watch from the audience or play along on stage."
Tickets, priced $30 (general door admission/cabaret seating plus 2 drink minimum) or
$25 (tickets purchased online/plus 2 drink minimum).
For more info about the show, tickets, auditions and group rates visit: www.DRAGOFF.com or call (866) 811-4111


Sweetie and an audience member play a game

The audience plays along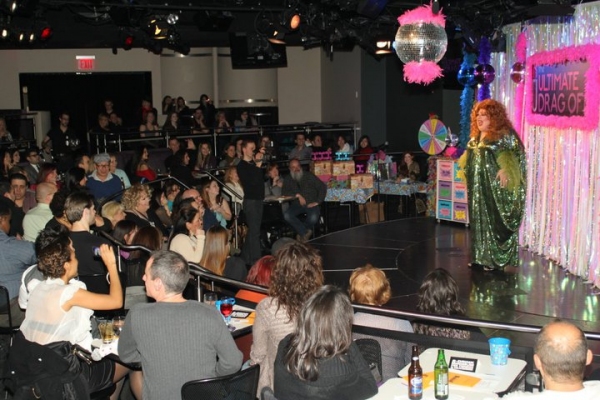 Sweetie works the audience during prize giveaways

Jiggly Caliente

Sweetie

Audience members play with cast on stage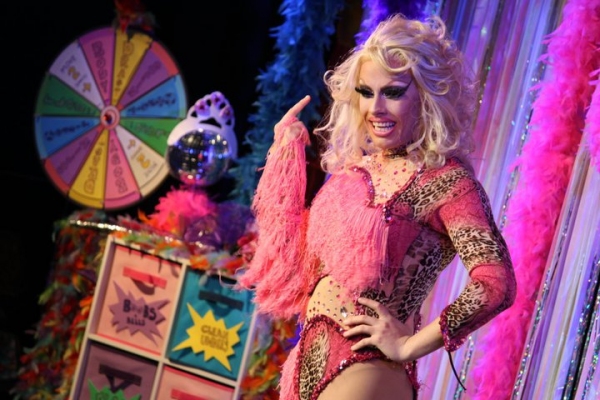 Logan Hardcore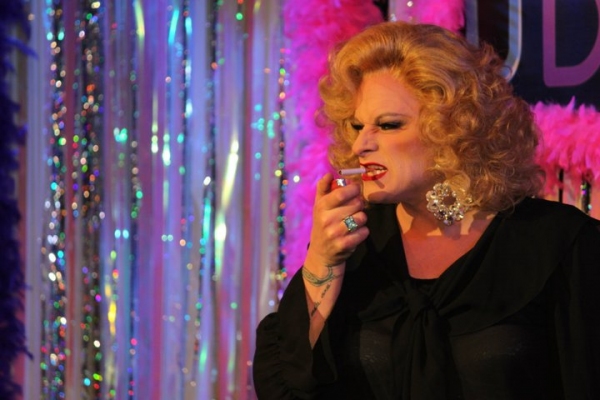 Margeaux Powell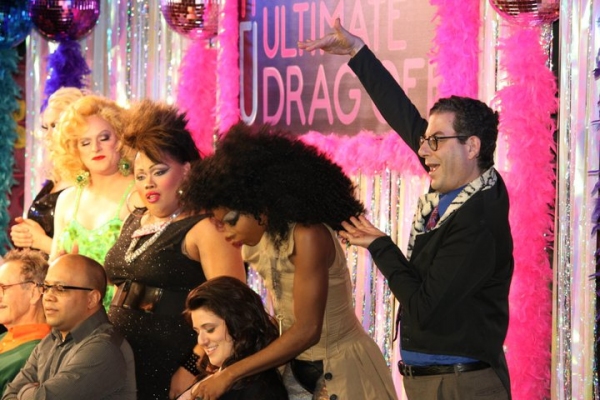 Michael Musto plays 'Vanna'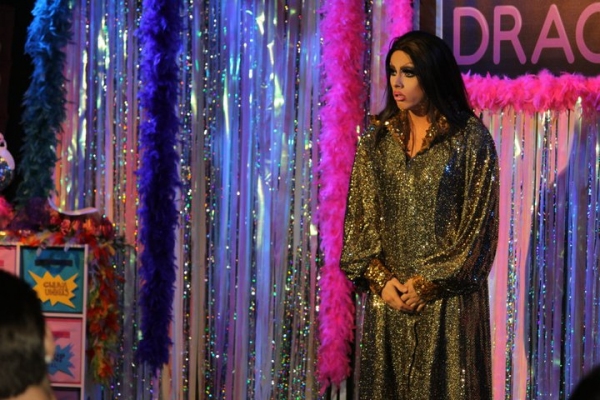 Logan Hardcore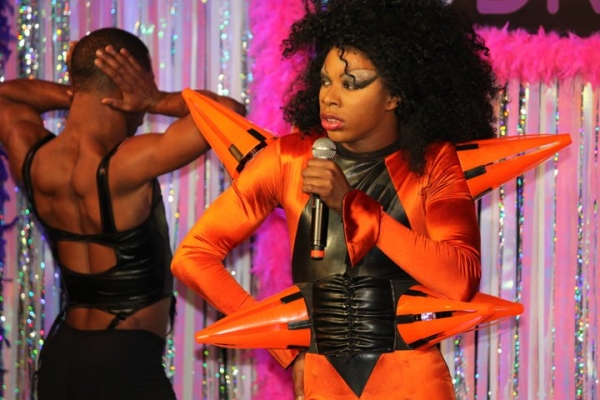 Honey Davenport

Sweetie and Michael Musto

The stage