Photo Flash: Redshift Productions 'Three on a Couch'
Redshift Productions' Scientist's Studio (Max Evjen, Artistic and Executive Director, Megan Halpern, Artistic and Producing Director )  proudly presents  THREE ON A COUCH by Carl Djerassi, directed by Elena Araoz at the Soho Playhouse  (15 Vandam Street), which opened Sunday June 8, and plays through June 22, 2008.
Commedia meets film noir in this comedy about art, ego, obsession ...and sticky fruit. A famous writer obsessed with reputation fakes his death in order to read his own obituaries.  His shrink knows what's going on, but can't tell anyone, not even the writer's wife.  But she's soon on his trail, as his "death" ignites a chain of outrageous events.
Djerassi, emeritus professor of chemistry at Stanford and renowned inventor of the birth control pill, has spent the past 20 years writing on the human aspects of science. He has written multiple fiction and non-fiction works as well as 8 plays, and was awarded the National Medal of Science by President Nixon, at a time when he appeared on Nixon's infamous "Enemies List."

The Cast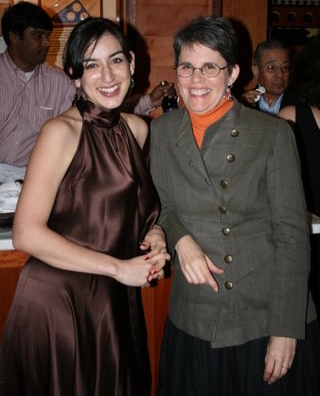 Elena Araoz and Susan Zeeman Rodgers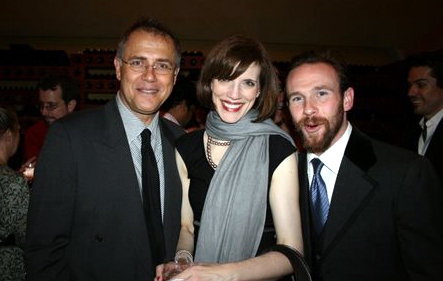 Mark Pinter, Lori Funk, and Brad Fraizer

Max Evjen , Megan K. Halpern, and Mark Pinter