Photo Flash: First Look at UnsungMusicalsCo's THE FIG LEAVES ARE FALLING
UnsungMusicalsCo. (UMC) presents The Fig Leaves Are Falling, now playing at the Connelly Theatre.
Natalie Venetia
Belcon (Avenue Q, The Glorious Ones),
Jonathan Rayson
(Legally Blonde, Adrift in Macao),
Matt Walton
("One Life to Live", Burn After Reading) and
Morgan Weed
(Rent, Next to Normal, Saved) lead the cast of the 1969 musical comedy which also features
Karen Hyland
(Ghost The Musical),
Nathan Keen
(West Side Story),
Antuan Raimone
(In The Heights), and
Morgan Rose
(Shrek The Musical). Get a first look at the cast onstage below!
The Fig Leaves Are Falling is a swinging '60s satire of suburban life, love and infidelity. Variety show meets vaudeville in this lively entertainment following Harry Stone, his devoted wife and the sizzling secretary who turns their marriage upside down! Featuring a book and lyrics by Grammy Award winner Allan Sherman (Hello Muddah, Hello Fadduh) and music by Tony Award winner Albert Hague (Redhead, Plain and Fancy), The Fig Leaves Are Falling is revised and directed by Ben West (At Home Abroad, Make Mine Manhattan, Gatsby).
Choreography is by Richard J. Hinds (Newsies associate director) with musical supervision and arrangements by Andrew Graham (Avenue Q, Wicked), musical direction by Benet Braun, lighting design by Joe Hodge (Perfect Crime, Make Mine Manhattan) and costume design by Barrymore Award nominee Janine Marie McCabe (Waiting for the Moon). The casting director is Geoff Josselson.
This newly revised production refocuses the original story by employing a smaller cast of eight actors, three new musical numbers and previously discarded dialogue and lyrics. UMC held an exploratory reading of this new version of the musical in July 2011.
Previews for The Fig Leaves Are Falling began on January 10. This limited engagement will run through January 26. The Connelly Theatre is located at 220 East 4th Street. Tickets are available by visiting www.SmartTix.com or calling (212) 868-4444.
UnsungMusicalsCo. Inc. (Ben West, Artistic Director) is a not-for-profit Production Company dedicated to the preservation of musical theater through the restoration and presentation of obscure but artistically sound works. Focusing primarily on overlooked projects from the Golden Age, UMC treats each property as a new musical thereby providing a unique collaboration between the artists of today and those of the past. Past UMC projects include an acclaimed revival of Make Mine Manhattan, a starry concert presentation of At Home Abroad, world premiere concerts of Gatsby: The Songs in Concert and Nothing is Forever and New York International Fringe Festival productions of Platinum and How Now, Dow Jones.
UMC is also devoted to researching, assembling and restoring the material from unpublished and out-of-print musical shows. To further the mission of preserving these historic works for future generations, UMC's material is receiving its own collection in the Billy Rose Theatre Division of the New York Public Library for the Performing Arts. For more information visit www.UnsungMusicals.org.
Photo Credit: Dixie Sheridan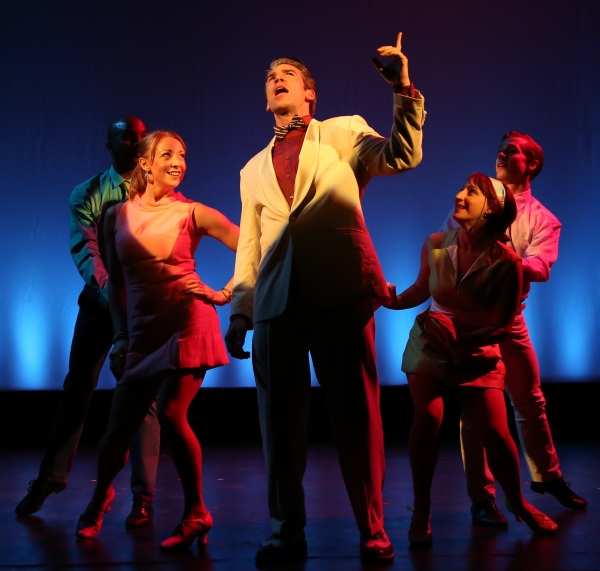 Antuan Raimone, Karen Hyland, Matt Walton, Morgan Rose and Nathan Keen

Antuan Raimone, Morgan Weed, Karen Hyland, Morgan Rose, Jonathan Rayson and Nathan Keen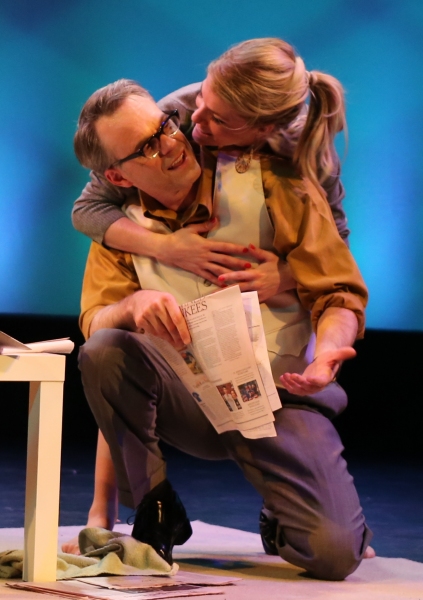 Jonathan Rayson and Morgan Weed

Morgan Rose, Matt Walton and Karen Hyland

Morgan Weed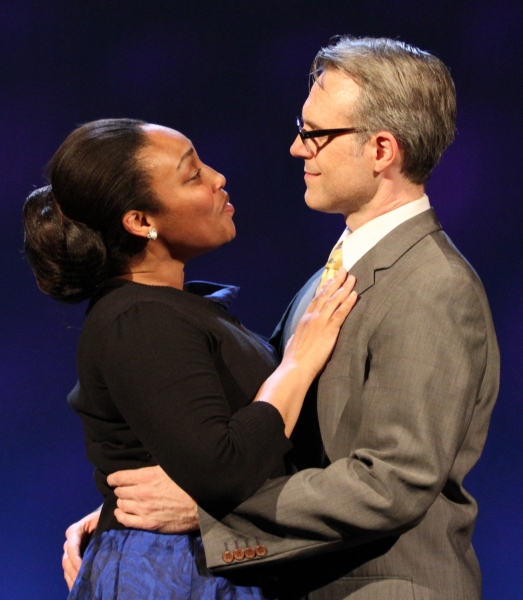 Natalie Venetia Belcon and Jonathan Rayson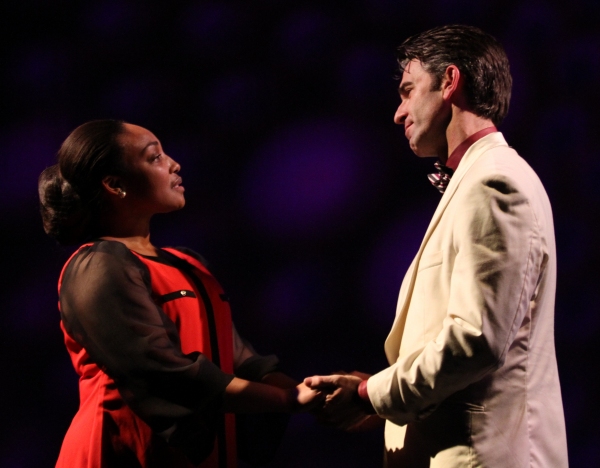 Natalie Venetia Belcon and Matt Walton

Nathan Keen, Morgan Rose, Jonathan Rayson, Natalie Venetia Belcon, Matt Walton, Antuan Raimone and Karen Hyland

Nathan Keen, Natalie Venetia Belcon and Antuan Raimone