Photo Flash: First Look at MTC's BY THE WATER
By The Water, the new play by Sharyn Rothstein, directed by Hal Brooks, is now in previews for a Tuesday, November 18 opening as part of The Studio at Stage II - Harold and Mimi Steinberg New Play Series at New York City Center - Stage II (131 West 55th Street). Check out a first look below!
By The Water is produced by Manhattan Theatre Club (Lynne Meadow, Artistic Director; Barry Grove, Executive Producer), in association with Ars Nova (Jason Eagan, Artistic Director; Renee Blinkwolt, Managing Director).
The cast features Cassie Beck (The Whale, The Drunken City) as Emily Mancini, Quincy Dunn-Baker (The Wayside Motor Inn, Trust) as Sal Murphy, Charlotte Maier (Act One, The Last Yankee at MTC) as Andrea Carter, Deirdre O'Connell (Circle Mirror Transformation, In The Wake) as Mary Murphy, Tom Pelphrey (End of the Rainbow, Cinemax's "Banshee") as Brian Murphy, Ethan Phillips (All The Way, Taking Care of Baby at MTC) as Philip Carter, and Vyto Ruginis (The Real Thing, One of the Guys) as Marty Murphy.
MTC's The Studio at Stage II, in association with Ars Nova, presents Sharyn Rothstein's By The Water, the first world premiere production to come out of their unique partnership.
Hurricane Sandy has just ravaged the lifelong home of Marty and Mary Murphy (Vyto Ruginis, Deirdre O'Connell). But the storm has ripped apart more than just the walls: with their neighbors too devastated to stay, the couple's beloved Staten Island community is in danger of disappearing forever. Determined to rebuild, Marty wages a campaign to save his neighborhood and his home, but when the Murphys' sons (Quincy Dunn-Baker, Tom Pelphrey) arrive to help their parents dig out, past betrayals come rushing to the surface.
With fierce compassion and poignant humor, By The Water reminds us that the very powers that tear us apart can also bring us together.
Photos by Joan Marcus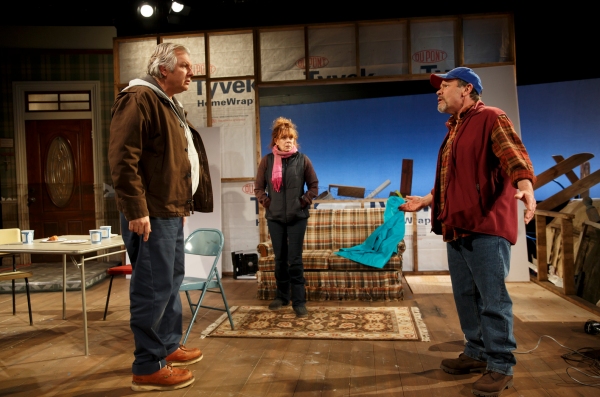 Vyto Ruginis, Deirdre O'Connell, Ethan Phillips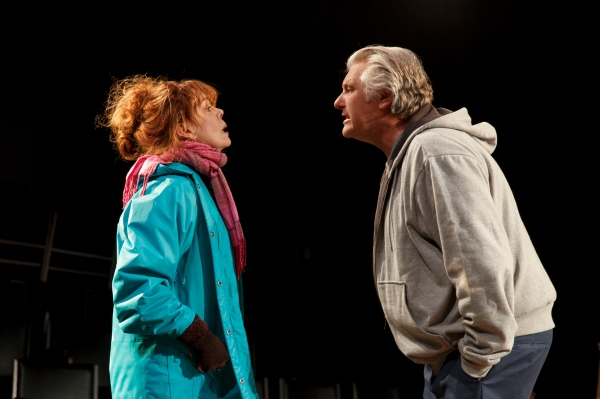 Deirdre O'Connell, Vyto Ruginis

Tom Pelphrey, Vyto Ruginis, Quincy Dunn-Baker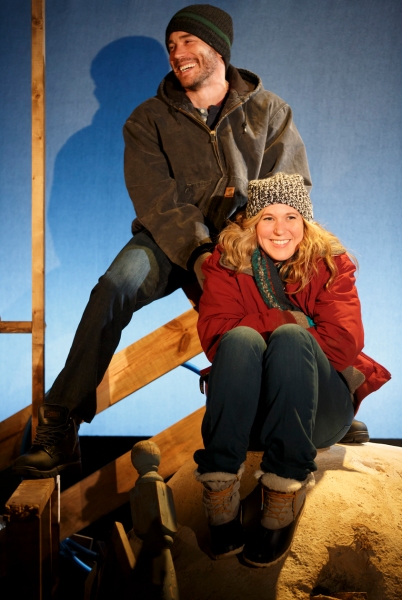 Tom Pelphre, Cassie Beck

Quincy Dunn-Baker, Deirdre O'Connell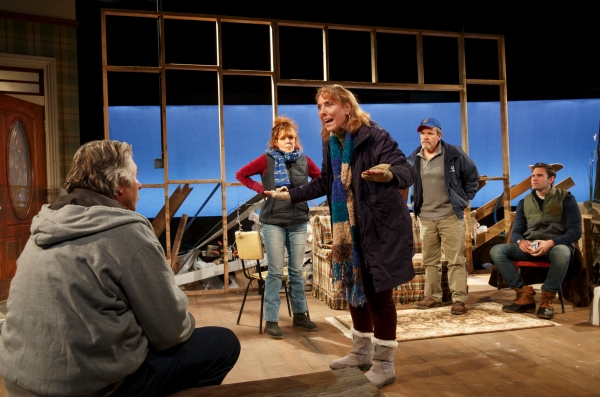 Cast