Click Here for More Articles on NEW YORK CITY
Photo Flash: First Look at DISCOUNT GHOST STORIES: WELL WORN WORDS at Ars Nova's ANT Fest 2017
Ars Nova presents Discount Ghost Stories: Well Worn Words as a part of ANT Fest 2017, conceived by Jessica Kahkoska and Alexander Sage Oyen, music & lyrics by Alexander Sage Oyen, adapted text and non-fiction by Jessica Kahkoska, and fiction by James Presson. The production is directed by Austin Regan. BroadwayWorld has a first look at the cast onstage below!
Discount Ghost Stories is an afterlife rock band of ghost musicians that explores the stories of souls forgotten by history. In Well Worn Words, these spectral rockers weave campfire tales, historical text and rock music to tell the (mostly) true story of Clifford Griffin, a melancholic miner and violinist who ended his own life in 1885 in the mountains of Colorado. As the band summons Clifford's spirit, they sing his story of obsession, wilderness and loss in the final hours before his death.
Starring Alexander Sage Oyen, Jessica Kahkoska, Luke McGinnis, Evan Tyor, Sammy Wagner, Lloyd Kikoler, Betsy Stewart, Erikka Walsh, Max Chernin and ElAnna White.
Discount Ghost Stories will be developing their next project as a part of the Barn Arts Collective's Residency Program in Maine this fall. For more information, visit www.discountghoststories.com.
ANT Fest is Ars Nova's annual celebration of all new talent, a prime destination for an eclectic mix of brand-new shows from some of the most intrepid, adventurous artists in New York City.
Photos by Elizabeth Maney

Alexander Sage Oyen, Jessica Kahkoska, Luke McGinnis, Evan Tyor, Sammy Wagner, Lloyd Kikoler, Erikka Walsh, Betsy Stewart, Elanna White, Photo by Liz Maney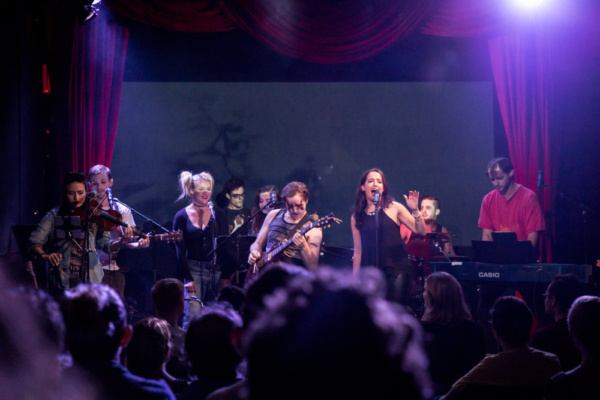 Alexander Sage Oyen, Jessica Kahkoska, Luke McGinnis, Evan Tyor, Sammy Wagner, Lloyd Kikoler, Erikka Walsh, Betsy Stewart, Elanna White, Photo by Liz Maney

Jessica Kahkoska, Photo by Liz Maney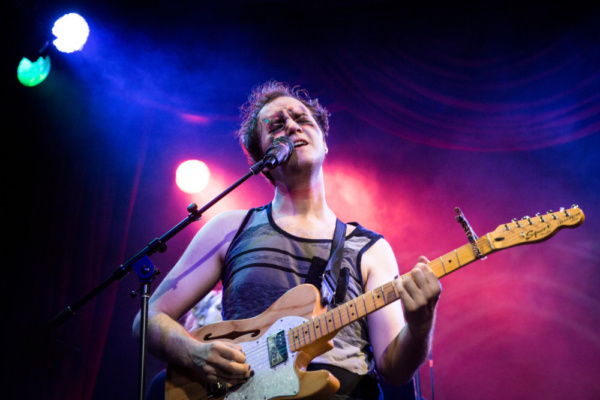 Alexander Sage Oyen, Photo by Liz Maney

Alexander Sage Oyen, Jessica Kahkoska, Luke McGinnis, Evan Tyor, Sammy Wagner, Lloyd Kikoler, Erikka Walsh, Betsy Stewart, Elanna White, Photo by Liz Maney

Alexander Sage Oyen, Jessica Kahkoska, Luke McGinnis, Evan Tyor, Sammy Wagner, Lloyd Kikoler, Erikka Walsh, Betsy Stewart, Elanna White, Photo by Liz Maney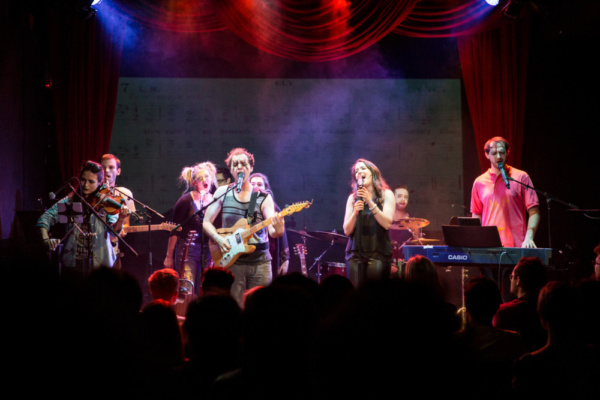 Alexander Sage Oyen, Jessica Kahkoska, Luke McGinnis, Evan Tyor, Sammy Wagner, Lloyd Kikoler, Erikka Walsh, Betsy Stewart, Elanna White, Photo by Liz Maney

Max Chernin, photo by Liz Many

Betsy Stewart and Elanna White, photo by Liz Many

Alexander Sage Oyen, Jessica Kahkoska, Luke McGinnis, Evan Tyor, Sammy Wagner, Lloyd Kikoler, Erikka Walsh, Betsy Stewart, Elanna White, Photo by Liz Maney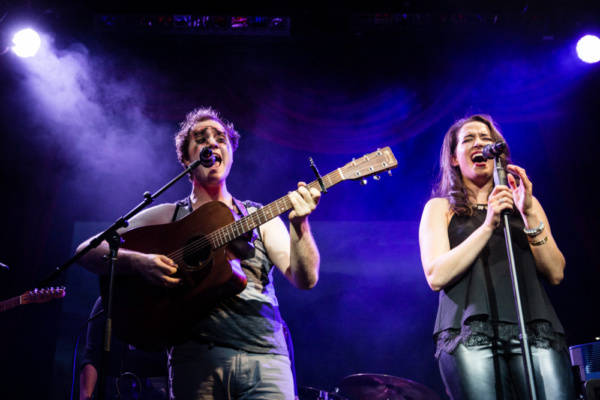 Alexander Sage Oyen and Jessica Kahkoska, Photo by Liz Maney
Featured at the Theatre Shop
T-Shirts, Mugs, Phone Cases & More
Related Articles
More Hot Stories For You