Click Here for More Articles on NEW YORK CITY
Lineup Set for The 6th Annual INTAR One-Minute Play Festival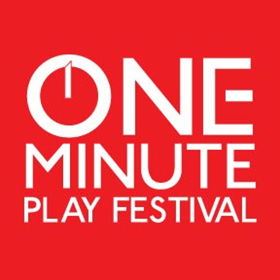 The One-Minute Play Festival (#1MPF) and INTAR continue their acclaimed collaboration with The 6th Annual INTAR One-Minute Play Festival, with part of the proceeds to benefit UNIT 52, INTAR's training program for emerging artists. Following sold-out performances in more than twenty cities, this festival aims to celebrate Latinx voices and investigate the cultural zeitgeist through this exciting process.
The 6th Annual INTAR One-Minute Play Festival will take place at INTAR Theatre (500 West 52nd Street, at Tenth Avenue) for three performances only on Saturday, December 2nd at 8pm and Sunday, December 3rd at 3pm & 8pm. Tickets will be $20 and may be purchased at www.intartheatre.org or by calling 212/352-3101.
#1MPF will feature 60 brand new One-Minute Plays by more than 20 Latinx playwrights. Artists will be working on this emerging short form to explore the relationship of the individual voice to the zeitgeist of a specific region. The writers have several weeks to complete scripts, with the only stipulation being that they can be performed in one minute.
"I'm thrilled to continue the partnership between 1MPF and INTAR Theatre for a 6th year in a row," said 1MPF's producing AD, Dominic D'Andrea. "At this moment of political and social unrest, bringing together a community of artists to do the work that we love, at our favorite theatre, feels more important than ever."
"We are very excited to enter our 6th consecutive year of collaboration with the OMPF. The Festival has become synonymous with our UNIT52 as it provides a first look at the newest talent in NYC and is the beginning of our audition process for 2018 Unit52," said Lou Moreno, Artistic Director INTAR.
Playwrights are selected by invitation and asked to engage in #1MPF's playmaking approach. Playwrights are encouraged to write about anything they are passionate about, and, as emerging themes or ideas become apparent, the plays are grouped into "clumps" to reflect those elements. Teams of directors and actors work to stage each clump of plays.
This year's festival will feature works by established and emerging writers, including Candido Triado, Caridad Svich, Marisela Orta, Juan Villa, Julian Mesri, Maggie Bofill, Bernardo Cubria, Matthew Paul Olmos, Elaine Romero, Matthew Barbot, Martina Potratz, Migdalia Cruz, Julissa Contreras, Mando Alvarado, Oscar Cabrera, Dacyl Acevedo, Francisco Solorzano, Alfredo Narciso, Amparo Garcia-Crow, Marisol Miranda, Dominic Colon, Juan C. Sanchez, Guadalis Del Carmen, Christina Quintana, David Anzuelo, and Nilsa Reyna, directed by Gineiris Garcia, Enormvs Muñoz, Oscar Cabrera, Nathanial Claridad, David Perez-Ribada, Benjamin Manno, and Jacqueline Guillén. INTAR's 6th Annual One-Minute Play Festival is curated by #1MPF Producing Director Dominic D'Andrea.
The One-Minute Play Festival (#1MPF) is America's largest and longest running grass roots theatre company, founded by Producing Artistic Director, Dominic D'Andrea. #1MPF is a social barometer project, which investigates the zeitgeist of different communities through dialogue, consensus building and a performance of 50-100 short moments generated by each community. #1MPF works in partnership with theatres and/or social organizations sharing playwright, educational or community-specific missions across the country. The aim is to create locally sourced playwright-focused community events, with the goal of promoting the spirit of radical inclusion. #1MPF represents playwrights of different age, gender, race, cultures, and points of career. The work attempts to reflect the theatrical landscape of local artistic communities by creating a dialogue between the collective conscious and the individual voice.
In each city, #1MPF works with partnering organizations to identify programs or initiatives in each community to support with the proceeds from ticket sales. The goal is to find ways give directly back to the artists in each community. Supported programs have ranged from educational programming, youth poetry projects, theatre program in prisons, playwright residencies and memberships, playwrights salaried commissions, community access projects, arts workshops and other social and artistic initiatives.
Annual partnerships have been created with theaters in over 20 cities including: New York, Los Angeles, San Francisco, Chicago, Trenton, Atlanta, Philadelphia, Washington, D.C., Baltimore, Boston, Miami, Minneapolis, New York, Seattle, Dallas, Austin, Indianapolis, Anchorage, Honolulu, St. Louis and more, with partnering institutions including Primary Stages, Oregon Shakespeare Festival, New Georges at New York City Center, Z-Space, A.C.T., Trinity Rep, Victory Gardens Theater, Cornerstone Theatre Company, The Playwrights Foundation, Boston Playwrights Theatre, Actor's Express, InterAct Theatre, Mixed Blood, Walking Shadow Theatre, Passage Theatre, Phoenix Theatre, Kitchen Dog Theatre, Salvage Vanguard & ScriptWorks, ACT Seattle, Perseverance Theatre, Round House Theatre, Honolulu Theatre For Youth and others.
Notable #1MPF contributors have included David Henry Hwang, Lynn Nottage, Neil LaBute, Tina Howe, Donald Margulies, Nilaja Sun, Tarell Alvin McCraney, Robert Schenkkan, Lydia Diamond, Phillip Kan Gotanda, Kristoffer Diaz, Rajiv Joseph, Samuel D. Hunter, Karen Hartman, Robert Askins, Colman Domingo, José Rivera, Craig Lucas, Mike Daisey, Greg Kotis, Michael John Garcés and over to 1400 celebrated, emerging, and midcareer playwrights. For more information visit www.oneminuteplayfestival.com.
INTAR is an organization committed to the development of "theater arts without borders." Over the past four decades, INTAR has produced classics, Latino adaptations of classics, cabarets, and 70 world premiers of plays written by Latino-Americans, including Oscar nominee Jose Rivera and Pulitzer Prize recipient Nilo Cruz. INTAR, one of the United States' longest running Latino theater producing in English, works to nurture the professional development of Latino theater artists; produce bold, innovative, artistically significant plays that reflect diverse perspectives; and, make accessible the diversity inherent in America's cultural heritage. INTAR has commissioned, developed, and produced works by more than 175 Latino writers, composers, and choreographers. It has assisted hundreds of Latino playwrights, directors, and actors in obtaining their first professional theater credits, union memberships, and reviews in English-language media. For more information or to purchase tickets, visit www.intartheatre.org or call 212-352-3101.
Related Articles
More Hot Stories For You