Kid Creole's CHERCHEZ LA FEMME to Open Off-Broadway
CHERCHEZ LA FEMME - a new musical extravaganza inspired by the wildly popular 80's pop song and the Bronx native who wrote it, Kid Creole - will be given its world premiere production by La MaMa, with previews starting May 20 prior to opening night May 23 at the Ellen Stewart Theatre (66 E. 4 St.) in New York City. CHERCHEZ LA FEMME is directed by Angie Kristic, with choreography by Kyndra Reevey.
With book by August Darnell (aka Kid Creole) and Vivien Goldman, CHERCHEZ LA FEMME has music by Stony Browder, Jr. and August Darnell. The score is comprised of the iconic title song CHERCHEZ LA FEMME and other hits by Kid Creole and the Coconuts, such as "Annie, I'm Not Your Daddy," "Stool Pigeon," "Endicott" and "I'm A Wonderful Thing Baby," along with new compositions.
Set in NYC and the Caribbean in the 1980's, CHERCHEZ LA FEMME traces the fortunes of August Darnell as his band Kid Creole and the Coconuts rose to sudden fame from the outrageous 80's club scene in New York to worldwide acclaim in Europe and beyond with a string of calypso, tropical funk groove-flavored hits. CHERCHEZ LA FEMME is the story of a man, his music and the powerful women who made it possible.
The wildly talented and enthusiastic young cast of CHERCHEZ LA FEMM includes Jacira Araujo (Addie), Aja Downing (Ensemble), Isaac Gay (Caufy Keeps), Chrisopher Hanford (Ensemble), Kristina Hanford (L.A./Lemon Drop), Julius Hollingsworth(Ensemble), Traci Michelle (Doris), Molly Mccloskey ( Lilikoi/Lemon Drop), Charles Bernard Murray (Stingy Brim), Julia Neveu (Ulrike/Ensemble), Antonio Rowland (Ensemble), Carey Segal (Ensemble/Dance Captain), Nerses Stamos (Benny the doorman), Jenna Velichko (Hilde /Lemon Drop) and Skyler Volpe (Deliciosa).
August Darnell (Book/Music), who formed Kid Creole and the Coconuts following his own success with Dr. Buzzard's Original Savannah Band (managed by the legendary Tommy Mottola), has recorded 11 albums. He is also the co-author of the play IN A PIG'S VALISE by Eric Overmeyer, a breakout hit Off-Broadway in 1989. Darnell is an avowed fan of musicals and movie-musicals. His musical collaborator, Stony Browder, Jr., is his brother and song-writing collaborator, and the person credited with turning his attention from English literature to music while Darnell was a student at Hofstra University.
Vivien Goldman (Book), aka "The Punk Professor" teaches at The Clive Davis Institute of Recorded Music at NYU Tisch School, wrote what is considered the definitive book on Kid Creole and the Coconuts, INDISCREET. Ms. Goldman has also written two books about Bob Marley, most recently, THE BOOK OF MARLEY'S EXODUS (Three Rivers Press/Random House). She also wrote songs in the early 1980's with the Flying Lizards, now being re-issued in a set entitled "Resolutionary."
Angie Kristic (Director) has directed productions at the Midtown International Theatre Festival including YOUR NAME ON MY LIPS and TO WIN A CROWN OF THORNS. Other credits include HOW ALFO LEARNED TO LOVE WOMEN at Italian Cultural Center and DEUCE at Guild Hall.
Kyndra Reevey (Choreography) has danced on tour with such pop artists as Whitney Houston, Usher, Mariah Carey and Janet Jackson, and has choreographed for Usher, JLo and Beyonce. She choreographed the hit movie PITCH PERFECT and PITCH PERFECT 2.
Adriana Kaegi (Costumes) is a co-founder of Kid Creole and the Coconuts, and the band's resident choreographer and costume designer is designing costumes for CHERCHEZ LA FEMME. Ms. Kaegi has dressed the band for appearances on The Tonight Show and Saturday Night Live.
CHERCHEZ LA FEMME will perform May 20 - June 12, 2016. Tickets are $35. $30 for students/seniors. Purchase online at www.lamama.org or by phone at 646-430-5374.
| | |
| --- | --- |
| Vote Now for the 2022 BroadwayWorld Off-Broadway Awards | |
| voting ends in | |
More Hot Stories For You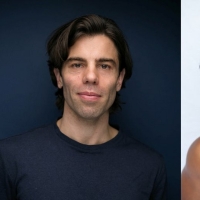 Christopher Bannow, Esco Jouléy & More to Star in WOLF PLAY at MCC Theater

December 8, 2022

MCC Theater has announced casting for Soho Rep's Wolf Play, in collaboration with Ma-Yi Theater Company, by Hansol Jung (Wild Goose Dreams) and directed by Dustin Wills (Wolf Play, Soho Rep).
---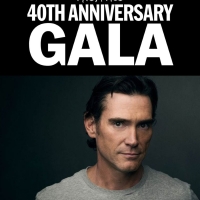 Billy Crudup to be Honored at Vineyard Theatre 40th Anniversary Gala

December 8, 2022

Vineyard Theatre's 40th Anniversary Gala will honor Emmy and Tony Award-winning actor Billy Crudup with celebratory toasts to Ken Greiner, Chair, Vineyard Board of Directors and Marcia Pendelton, President and Founder of Walk Tall Girl Productions, on February 13, 2023 beginning at 6:00pm at Edison Ballroom.
---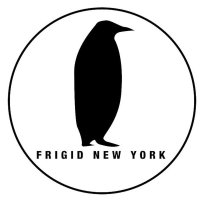 FRIGID Festival Takes Stand Against Hate Speech; Pulls Show Deemed to be Anti-Trans

December 8, 2022

Read the FRIGID Festival's statement taking a stand against hate speech. A show was recently drawn for The FRIGID Fringe Festival 2023, which the organization deemed to be anti-trans. 
---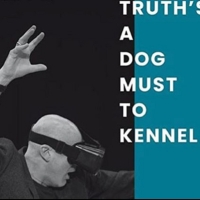 US Premiere of TRUTH'S A DOG MUST BE A KENNEL to Open at SoHo Playhouse This Month

December 8, 2022

Following an Award winning engagement at The Edinburgh Fringe Festival, Truth's A Dog Mist Be a Kennel, written and performed by Tim Crouch, will play SoHo Playhouse as part of the Fringe Encore Series.
---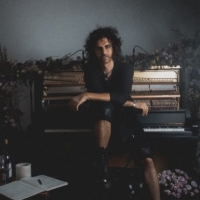 Stephan Moccio to Join MONET'S GARDEN: THE IMMERSIVE EXPERIENCE for One Night Only

December 8, 2022

For one night only on Thursday, January 12, one of the most compelling composers in music today, Stephan Moccio, will bring his piano to Monet's Garden The Immersive Experience at 30 Wall Street for a live concert: Stephan Moccio: Le Jardin de Monsieur Monet.  
---