Douglas Lyons's CHICKEN AND BISCUITS To Play The Queen's Theatre Spring 2019 New American Voices Reading Series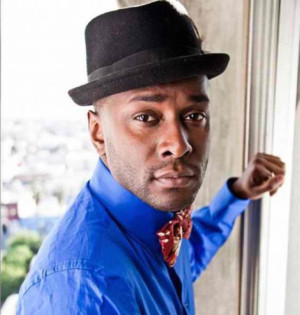 Danny Johnson (Daredevil, Luke Cage, Gotham) and Pat Bowie (A Trip to Bountiful) will lead two industry readings of Douglas Lyons's new family comedy Chicken and Biscuits. Directed by Zhailon Levingston (Neptune), the full cast includes, Gayle Turner (The Wiz) , Inga Ballard (Ragtime Tour), Akira Golz (Matilda), Jed Resnick (Avenue Q), Josh Adam Ramos, and Alana Raquel Bowers (What to Send Up, When it Goes Down), with music by Nygel D. Robinson.
In Chicken and Biscuits, Baneatta and Beverly attempt to put their sisterly differences aside to bury their father, Bernard. But this is no easy task, when it's revealed that Bernard had three daughters, not just two. All the tea is spilled, not too far from his casket, as this African-American family confronts their skeletons head on; naturally with lots of love, laughter, and shade along the way.
Produced by Queens Theatre, with support from The Directors Company, Chicken and Biscuits will be presented Friday, April 12th, at 3pm in Manhattan and 8pm in Queens. Lyons's (Beautiful) writing credits include Polkadots at Atlantic Theater Company, Five Points at Theater Latte Da, and upcoming Beau at The Adirondack Theater Festival. To attend Chicken and Biscuits please send industry requests to CBReadingTix@gmail.com
More Hot Stories For You