Photo Flash: Sneak Peek at NOLA Project's EXTERIOR. POOL-NIGHT
NOLA Project founding Artistic Director and immersive theatre mastermind, Andrew Larimer, returns with an all-new outdoor experience set in New Orleans' CBD neighborhood. "Exterior. Pool-Night" will combine site-specific theatre with multimedia and technology to tell the story of a play about a doomed movie. Scroll down for a sneak peek at the show!
In the vein of Larimer's mobile productions in the NOMA Sculpture Garden ("A Midsummer Night's Dream" and "Adventures in Wonderland"), the action of "Exterior. Pool-Night" takes place in three locations. The show begins and ends at the rooftop pool deck of the Aloft New Orleans Downtown hotel on Barrone Street, but depending on choices made by Audience members, some will also experience moments in a hotel room or on the city streets nearby.
In this loose re-telling of The Strange Case of Dr. Jekyll & Mr. Hyde, a film crew is hard at work on a biopic about American hero and famed virologist Dr. Jonas Salk, who developed the first successful vaccine for polio. But tensions start to run high when film's temperamental celebrity director keeps changing the script, despite the screenwriter's objections. As buzz around the project grows, the cast and crew are forced to make some quick decisions about their personal lives and public careers. It's clear that this project will be a transformative moment for all of them, but will anyone be able to control what comes of it? Audiences will enjoy this summertime popcorn play that explores the chaos of filmmaking, the vanity of celebrity, and the monsters within us all.
Live and recorded video will be used during the production to create the atmosphere of a working film set and audiences will be given hand radios to voyeuristically listen in on conversations happening between characters at a distance. At the end of every performance, the audience will be invited to stay for a Hollywood-style pool party with the cast and crew.
"I'm always interested in looking at what film can do versus what theatre can do," says writer/director, Larimer, on the inspiration behind the production. "Films have spectacle and ambitious visual effects, but immersive theatre has intimacy and can surround you in an environment in a way that film can't. I thought, 'Can we have both at once?'"
Larimer directs NOLA Project company members Natalie Boyd, A.J. Allegra, and Alex Martinez Wallace as well as local performers Alec Barnes, Audrey Wagner, Maggie Blaeser, Lance Benezech, Leila Hoffpauir, AnDrew King, and Tucker Godbold.
The NOLA Project presents "Exterior. Pool-Night", July 14-31; Thursdays, Fridays, Saturdays, and Sundays at 8:15 p.m. at Aloft New Orleans Downtown; 225 Baronne St. New Orleans, LA 70112. Tickets: $30 General Admission & $20 for NOLA Project Backstage Pass Members; Purchase online at www.nolaproject.com or by calling 504-302-9117.
Photo Credit: Jeremy Blum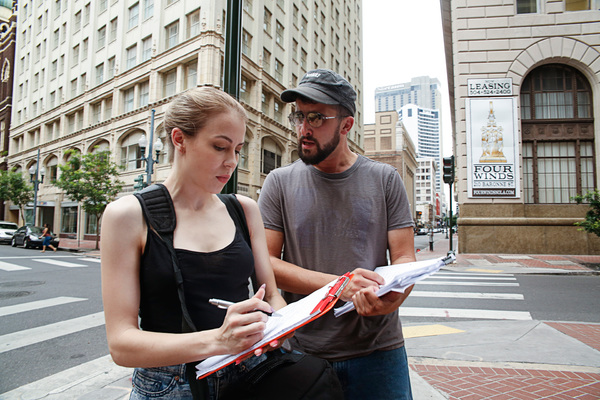 Maggie Blaeser, Alex Martinez Wallace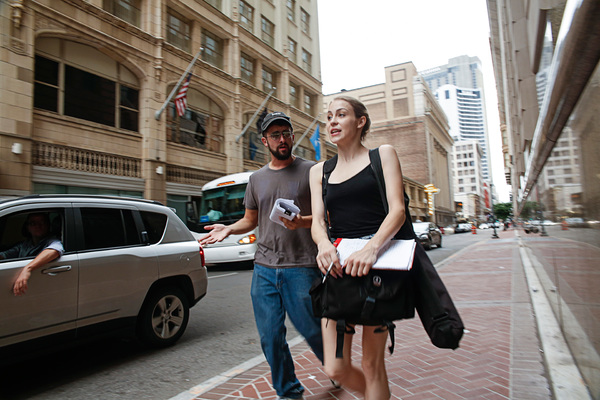 Alex Martinez Wallace, Maggie Blaeser

Alex Martinez Wallace, Maggie Blaeser, Alec Barnes, Audrey Wagner, A.J. Allegra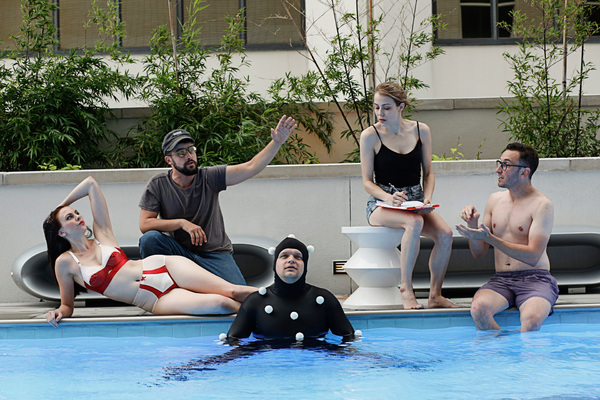 Audrey Wagner, Alex Martinez Wallace, Alec Barnes, Maggie Blaeser, A.J. Allegra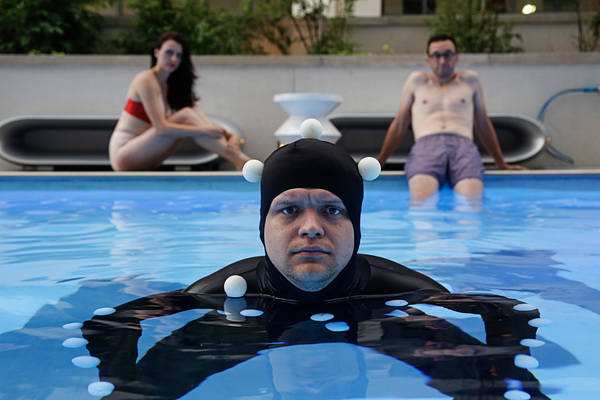 Audrey Wagner, Alec Barnes, A.J. Allegra

Audrey Wagner, A.J. Allegra

Audrey Wagner, A.J. Allegra

Alec Barnes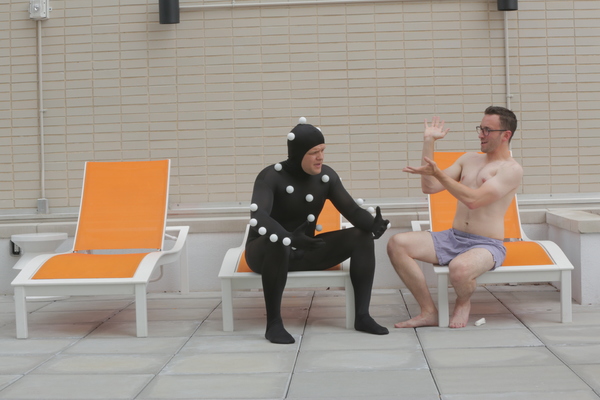 Alec Barnes, A.J. Allegra

Alec Barnes, A.J. Allegra

Alec Barnes

A.J. Allegra

Alec Barnes

A.J. Allegra, Alec Barnes
More Hot Stories For You