Photo Flash: Shakespeare Theatre of New Jersey's TIMON OF ATHENS
For the first time under the 21-year leadership of Bonnie J. Monte, The Shakespeare Theatre of New Jersey will present William Shakespeare's rarely produced work, Timon of Athens. Performances of Timon of Athens begin tonight, July 6th and continue through July 24th at the Theatre's Main Stage - the intimate F.M. Kirby Shakespeare Theatre. For tickets or for more information, call the box office at 973-408-5600 or visit www.ShakespeareNJ.org. Five-play, 4-play and 3-play discount ticket packages are also available. The F.M. Kirby Shakespeare Theatre is located at 36 Madison Avenue (at Lancaster Road), in Madison.
This inventive, 90-minute version of Shakespeare's Timon of Athens is an extraordinary explosion of imaginative staging and resonant themes. The adaptation, by Brian B. Crowe, mixes a sublime blend of Grand Guignol, Vaudeville, and Brechtian theatricality to tell the story of Timon, the play's title character, and his psychological transition from childlike innocence to bitter despair.
Preview performances for Timon of Athens are July 6th at 7:30 p.m., July 7th and 8th at 8 p.m., and July 9th at 2 p.m. These Preview performances offer opportunities for reduced-priced tickets while enjoying the excitement of the very first performances in front of an audience. As always, the first Preview performance is Pay What You Can night. Visit The Shakespeare Theatre Box Office between noon and curtain on July 6th and purchase a ticket for what you are able to pay for that evening's 7:30 preview performance (offer subject to availability). Pay What You Can is made possible in part by a generous grant from the Stone & Magnanini LLP/Smart Family Foundation, an independent family foundation.
For no more than the cost of a regular ticket, three Symposium Series performances are offered for each show and include a post-play discussion with the cast and artistic staff. Symposium performances for Timon of Athens will be July 12th at 7:30 p.m. and July 16th and 23rd at 2 p.m.
For each production, The Shakespeare Theatre presents the popular education program Know the Show. From 7:00 to 7:30 p.m., an artist from The Shakespeare Theatre will present a pre-performance talk that provides background information and an insider's perspective on the production. Know the Show will be held on July 14th at 7:00 p.m. General admission is $5 for the general public, $4 for ticket package holders. Tickets to that evening's 8:00 p.m. performance may be purchased separately.
The 2 pm performance on July 23rd will be audio described for those who are blind or have visual impairments. Audio description enables patrons with visual impairments to hear, through an FM transmitter, a live description of the action on the stage. A pre-performance sensory seminar is offered that allows patrons to feel props, costumes and set pieces to further enhance their live theatrical experience. The service is offered free of charge.
Photo Credit: Gerry Goodstein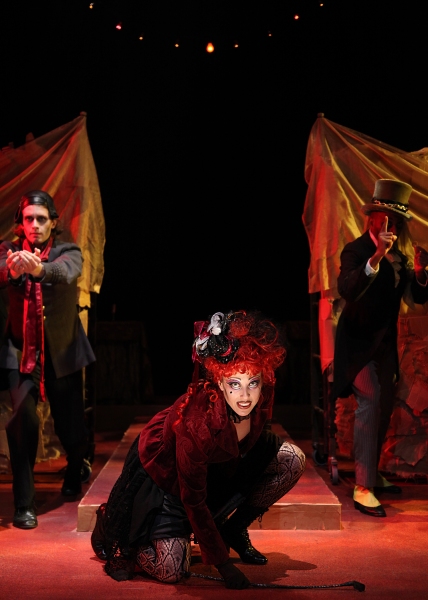 Jessica Ires Morris

Greg Jackson

Scott Whitehurst and Ames Adamson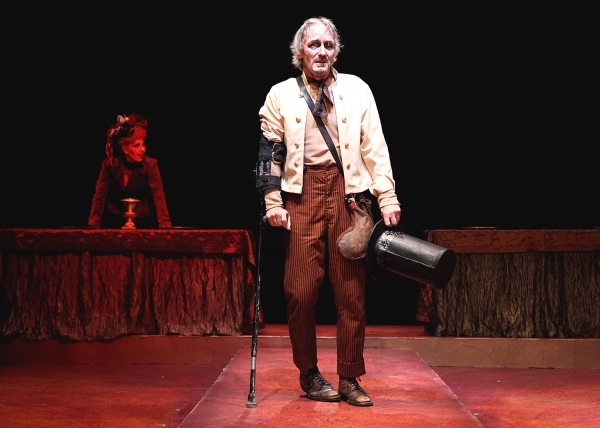 Bruce Cromer

Jessica Ires Morris, Geoffrey Owens, and Scott Whitehurst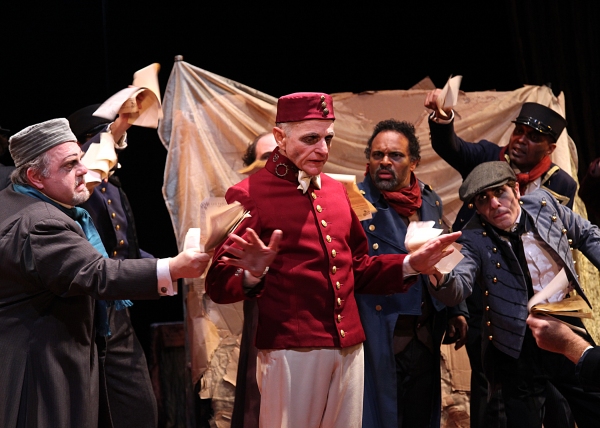 Eric Hoffman, Geoffrey Owens, A. Benard Cummings, Dan Lawrence

Greg Jackson