Photo Flash: First Look at NOISES OFF at Two River Theater
Two River Theater presents Michael Frayn's Noises Off, directed by Sarna Lapine. The production opens to the press on Friday, January 18 at 7pm and continues through Sunday, February 3 in Two River's Rechnitz Theater, 21 Bridge Avenue, Red Bank, NJ. Tickets are available from 732.345.1400 or tworivertheater.org.
The cast of Noises Off includes Kathleen Choe (Belinda Blair), Kimiye Corwin (Poppy Norton-Taylor), Michael Crane (Garry Lejeune), Gopal Divan (Lloyd Dallas), Philip Goodwin (Selsdon Mowbray), Ellen Harvey (Dotty Otley), Adrianna Mitchell (Brooke Ashton), Jason O'Connell (Frederick Fellowes), and Phillip Taratula (Tim Allgood).
The creative team includes scenic designer Charlie Corcoran, costume designer Valérie Thérèse Bart, lighting designer Ken Billington, sound designer Karin Graybash, and wigs designer Dave Bova. The movement consultant is Lorenzo Pisoni and the dialect coach is Ron Carlos. The casting is by Calleri Casting and the stage manager is Jane Pole.
Photo Credit: T. Charles Erickson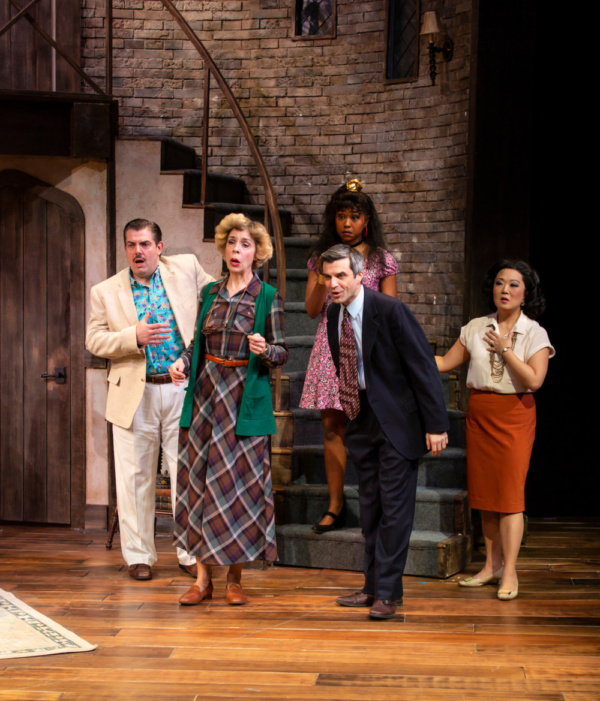 Jason O'Connell (Frederick Fellowes), Ellen Harvey (Dotty Otley), Adrianna Mitchell (Brooke Ashton), Michael Crane (Garry Lejeune) and Kathleen Choe (Belinda Blair)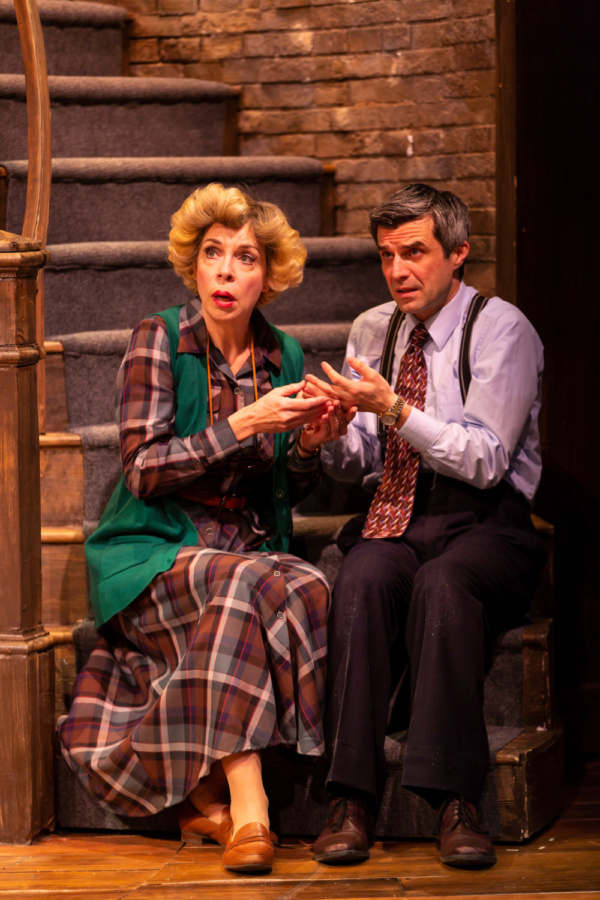 Ellen Harvey (Dotty Otley) and Michael Crane (Garry Lejeune)

Philip Goodwin (Selsdon Mowbray), Jason O'Connell (Frederick Fellowes), and Gopal Divan (Lloyd Dallas)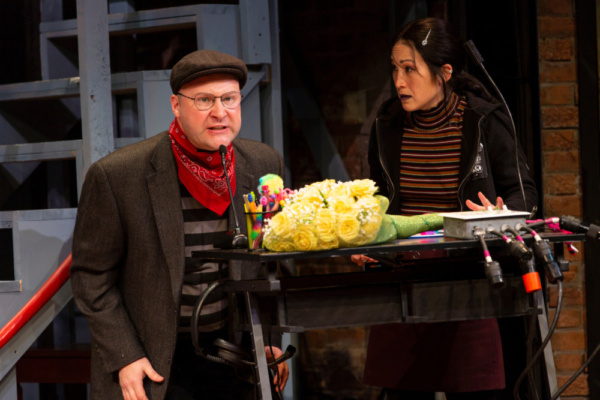 Phillip Taratula (Tim Allgood) and Kimiye Corwin (Poppy Norton-Taylor)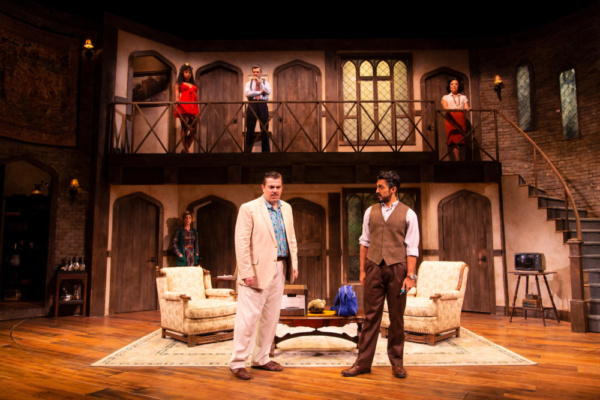 Jason O'Connell (Frederick Fellowes) and Gopal Divan (Lloyd Dallas), in foreground, in Noises Off at Two River Theater. Lower level: Ellen Harvey (Dotty Otley). Upper level: Adrianna Mitchell (Brooke Ashton), Michael Crane (Garry Lejeune), and Kathleen Choe (Belinda Blair)