Photo Coverage: Peter Pan Opens at Paper Mill Playhouse
Directed by Mark S. Hoebee with choreography by Patti Colombo, Peter Pan opened last night, June 6, at the Millburn Theater at Paper Mill Playhouse in New Jersey.  The production will run through June 27, 2010. BroadwayWorld was on hand to capture opening night!
Peter Pan is the swashbuckling story that delivers non-stop action, spell binding music and stunning choreography. This smash hit musical adaptation of J.M. Barrie's classic story is a perennial favorite for people of all ages.
Nancy Anderson leads the cast as Peter Pan, co-starring alongside Douglas Sill as Captain Hook/Mr. Darling.  They are joined by Glory Crampton (Mrs. Darling), Hayley Podschun (Wendy), and John O'Creagh (Smee) in addition to Randy Aaron; J. David Anderson; Adrian Arrieta; Jordan Barrow; Jack Broderick; Ryan Chotto; Dustin Clodfelter; Lauren Decierdo; Taurean Everett; Julian Farinas; Casey Garvin; Lewis Grosso; Justin Henry; Zachary Infante; Sarah Marie Jenkins; Josh Pins; Kathryn Raskin; Kyle Vaughn; Dane Wagner; Todd A. Walker; and Stephen Williams.
The creative team includes John Iacovelli as the Scenic Designer. Original Costume Design by Sigeru Yaji. Costume Coordination and additional design by Thom Heyer. Lighting design is by F. Mitchell Dana. Sound design is by Randy Hansen. Rob Green and Jared Janas are the Hair and Wig Designers. Flight Choreography is by Paul Rubin. Tom Helm will serve as Musical Supervisor. The Production Stage Manager is John M. Atherlay. Casting by Alison Franck.
For tickets and more information, visit www.papermill.org.
Photo Credit: Genevieve Rafter Keddy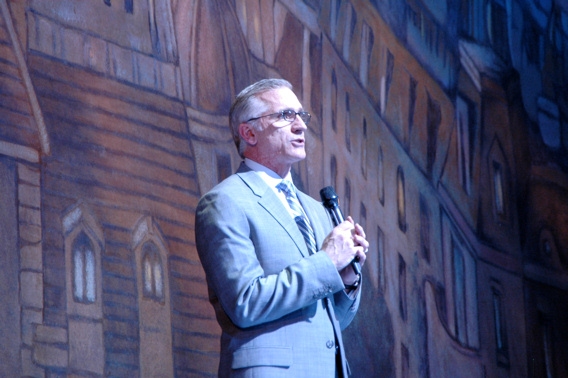 Mark S. Hoebee (Artistic Director of The Pape Mill Playhouse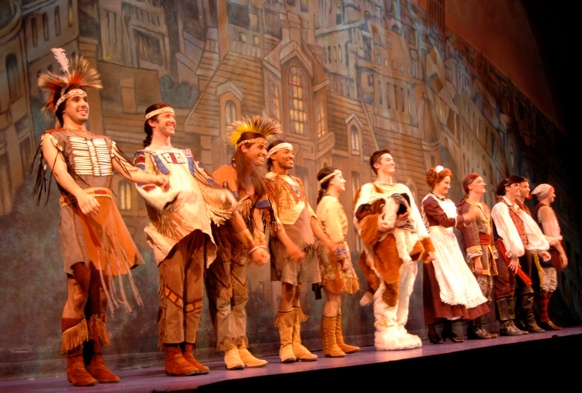 The cast of Peter Pan

Kathryn Raskin, Lewis Grosso and Josh Pins

Hayley Podschun and Glory Crampton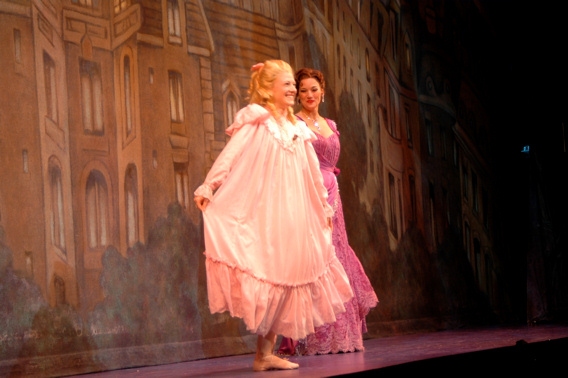 Hayley Podschun and Glory Crampton

Douglas Sills and Glory Crampton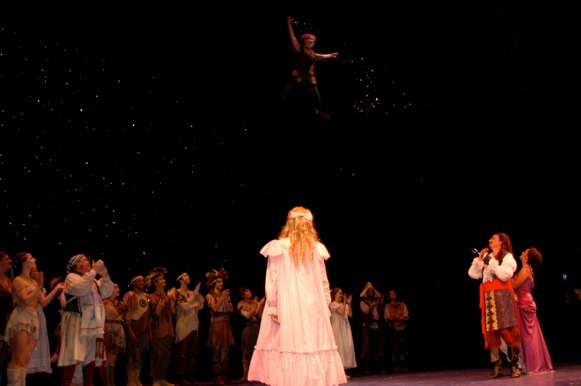 Nancy Anderson (Peter Pan) flies in to take a bow with the cast

The cast of Peter Pan

The Cast of Peter Pan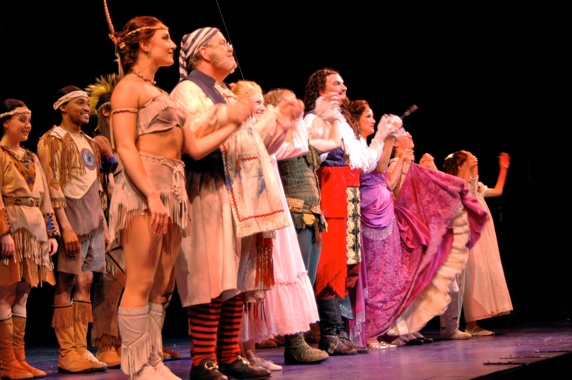 Jessica Lee Goldyn, John O'Creagh, Hayley Podschun, Nancy Anderson, Douglas Sills and Glory Crampton

Rick Sordelet (Flight Director) and his son Collin Kelly-Sordelet

Carleen Rowens and Paul Rubin (Flight Choreographer)

Larry Elardo, Stephen Hoebee-Elardo, Mark S. Hoebee and Ashley Hoebee-Elardo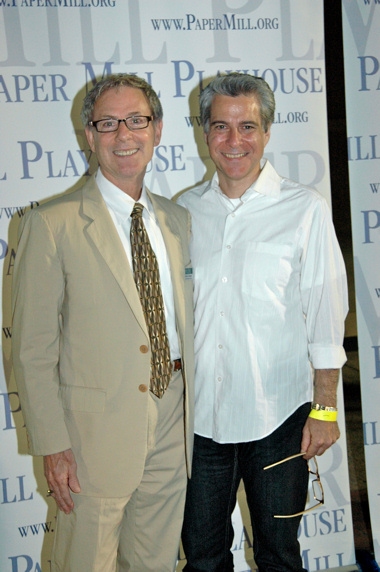 Patrick Parker (Associate Artistic Director) and Mark Woldrop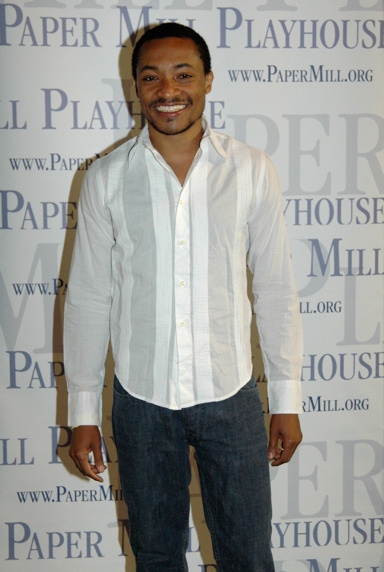 Randy Aaron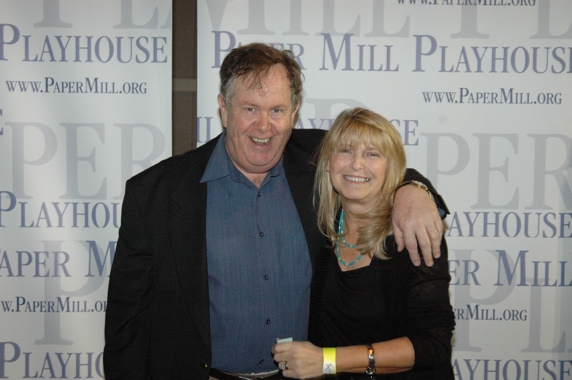 John O'Creagh and his wife Mary O'Creagh

Jack Broderick and Lewis Grosso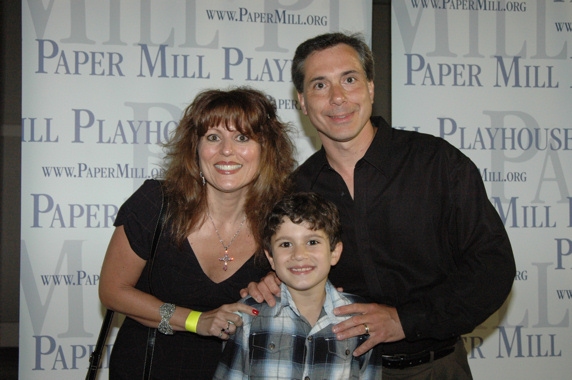 Lewis Grosso and his parents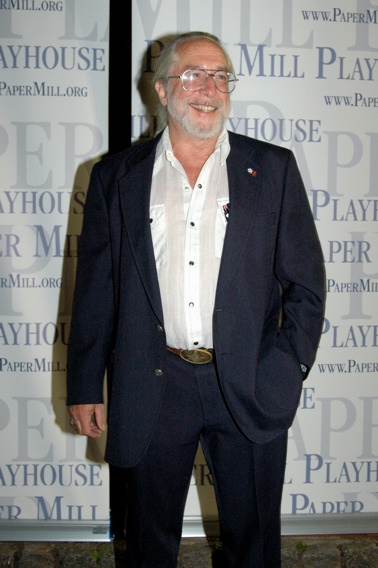 F. Mitchell Dana (Lighting Design)

Education and Outreach-Jennifer Forziati-DaCosta, Lisa E. Cooney, Mickey McNany and Carrie Rubino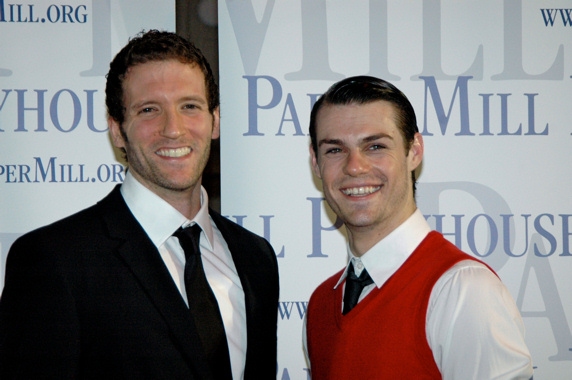 Michael Rossmy and Trevor Ryan Krahl

Todd A. Walker, J. David Anderson, Justin Henry, Kyle Vaughn, Casey Garvin, Julian Farinas, Trevor Ryan Krahl and Michael Rossmy

Hayley Podschun and Guest


Jessica Lee Goldyn, Glory Crampton, Mark S. Hoebee and Hayley Podschun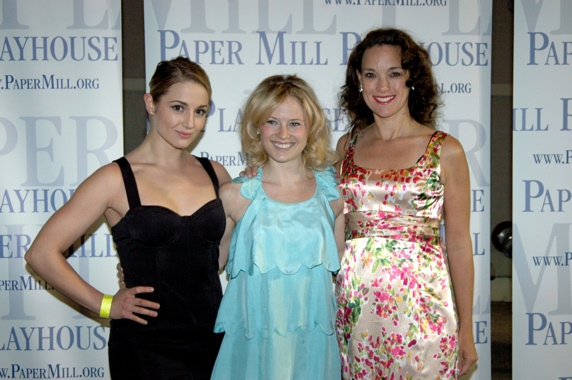 Jessica Lee Goldyn, Hayley Podschun and Glory Crampton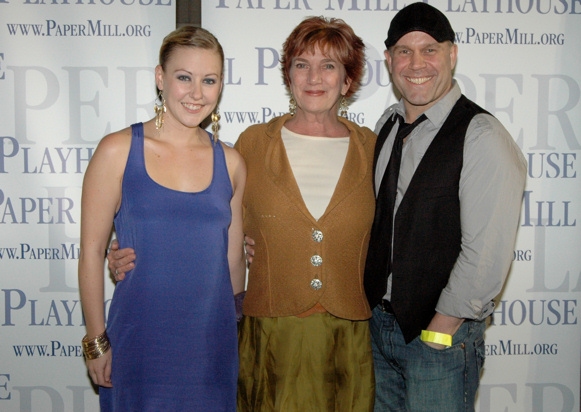 Sarah Marie Jenkins, Patti Colombo (Choreographer) and Rod Roberts

Lauren Decierdo and her husband Shawn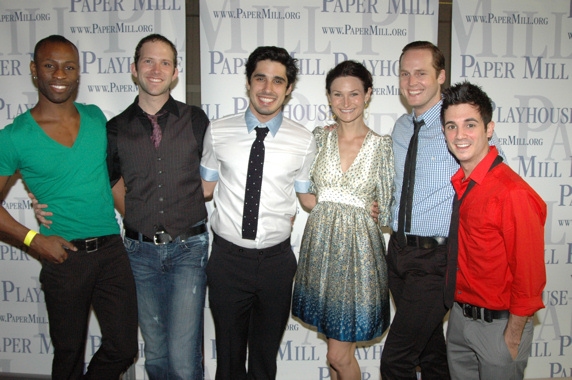 Taurean Everett, Todd A. Walker, Julian Farinas, Lauren Decierdo, Kyle Vaughn, and Dane Wagner

Josh Pins, Dane Wagner and Dustin Clodfelter

Kathryn Raskin

Mark S. Hoebee and Douglas Sills

Douglas Sills and Glory Crampton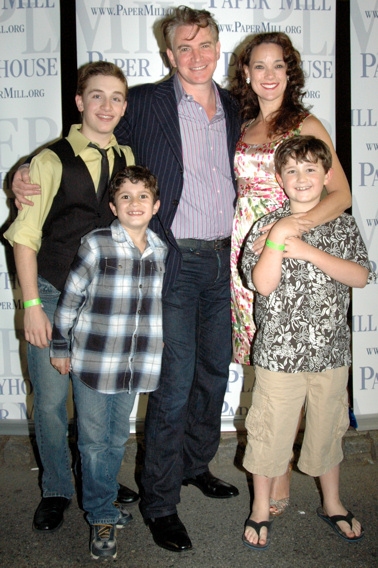 Josh Pins, Lewis Grosso, Douglas Sills, Glory Crampton and Jack Broderick

Douglas Sills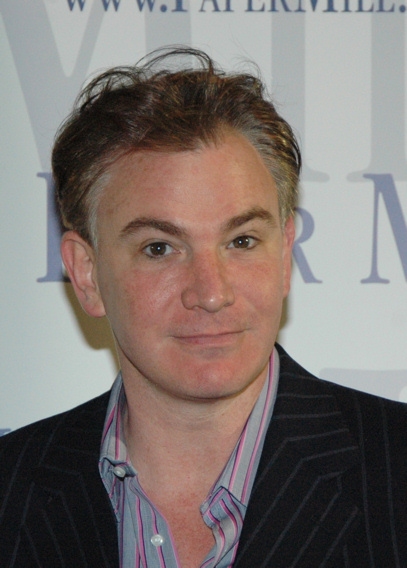 Douglas Sills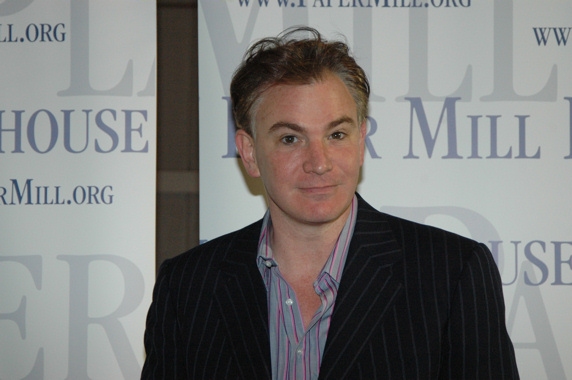 Douglas Sills

Stephen Hoebee-Elardo and Douglas Sills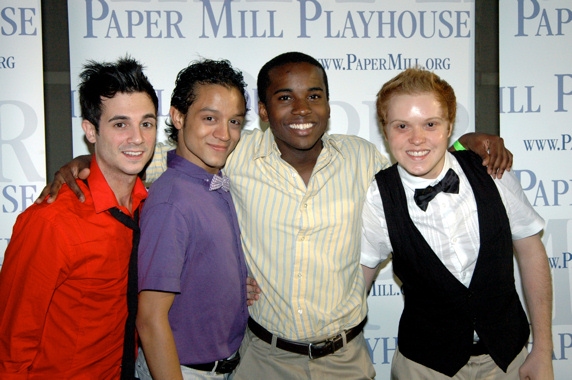 Dane Wagner, Zachary Infante, Jordan Barrow and Dustin Clodfelter

Stage Management Team-John Atherlay, Rebecca Fleming, Matthew Dicarlo and Patricia Grabb

Adrian Arrieta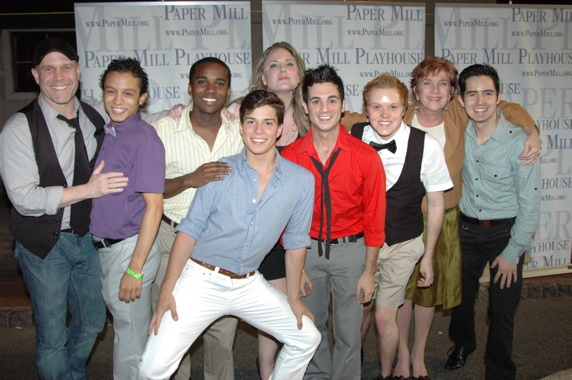 Rod Roberts, Zachary Infante, Jordan Barrow, Adrian Arrieta, Alison Frank (Casting Director) Dane Wagner, Dustin Clodfelter, Patti Colombo and Ryan Christopher Chotto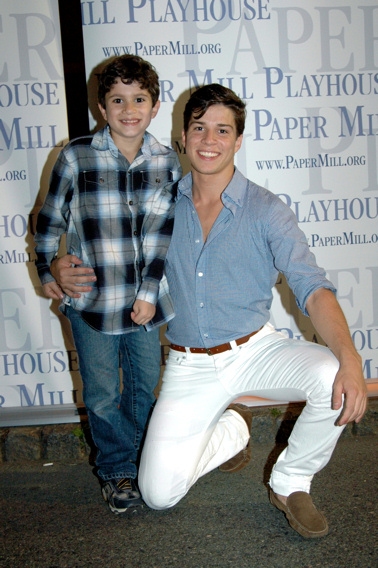 Lewis Grosso and Adrian Arrieta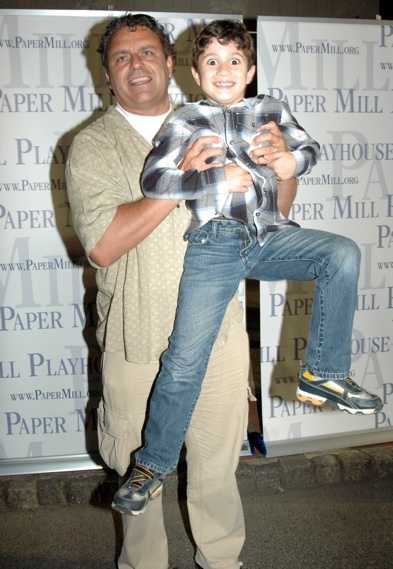 Raymond Jaramillo McLeod and Lewis Grosso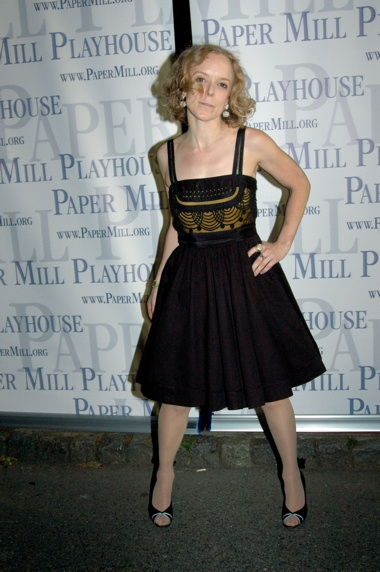 Nancy Anderson

Nancy Anderson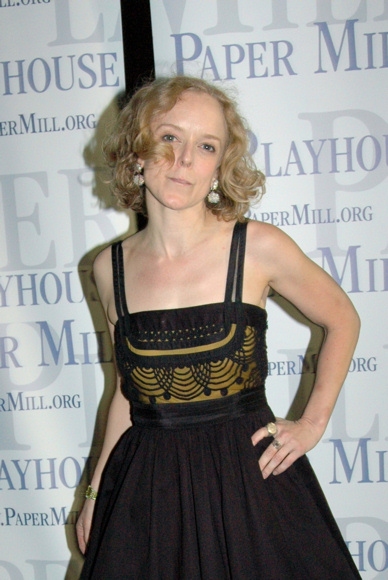 Nancy Anderson

Nancy Anderson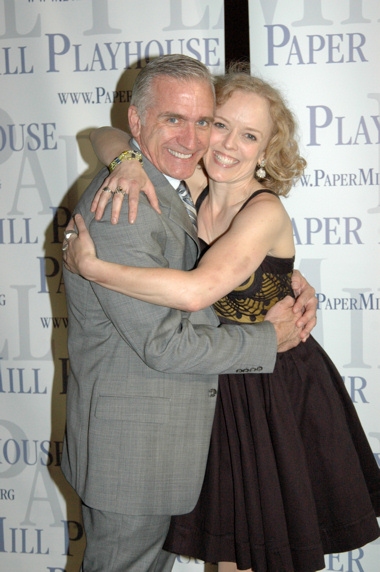 Mark S. Hoebee and Nancy Anderson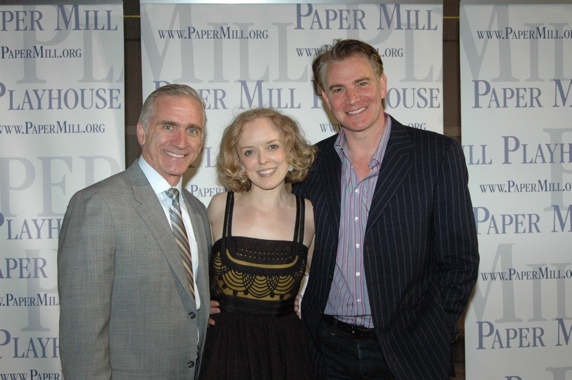 Nancy Anderson and Douglas Sills

Nancy Anderson and Douglas Sills

Douglas Sills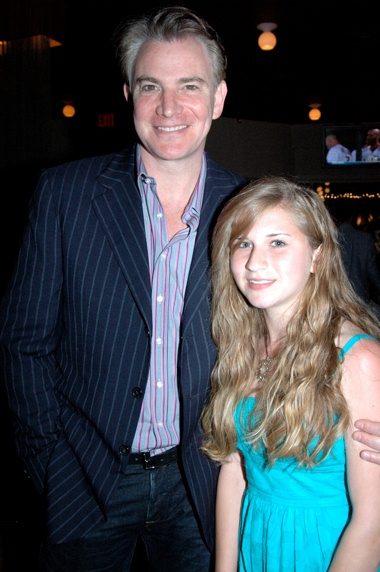 Douglas Sills and Taylor McGinn

Douglas Sills and Emily DeHope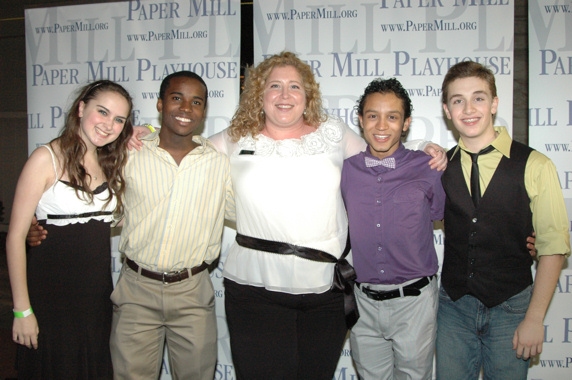 Paper Mill Playhouse Conservatory Students-Kathryn Raskin, Jordan Barrow, Lisa E. Cooney (Director of Education) Zachary Infante and Josh Pins

Raymond Jaramillo McLeod, Deborah McLeod, Lewis Grosso and Jack Broderick

Nancy Anderson and Raymond Jaramillo McLeod

Nic Duchensky, Emily Duchensky, Shayne A. Miller (Director of Press and Public Relations), Chris Haught and Laurie Fonseca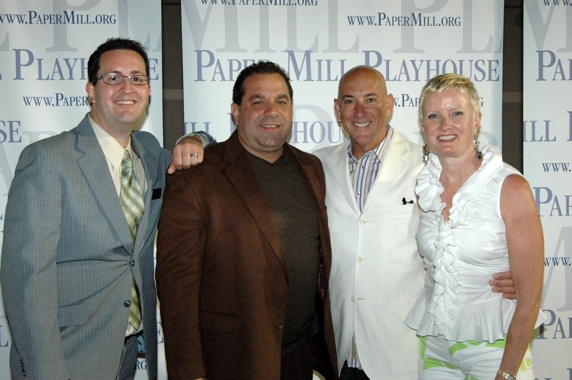 Shayne A. Miller, Teddy Stampoulas, Ken Wenger and Kristin Wenger from Martini Bistro and Bar who hosted the party

Alicia Duran, Mimi Intagliata (Director of Production) and Celeste and Lucas Intagliata