Photo Coverage Exclusive: Nutley Little Theatre's THE 25TH ANNUAL PUTNAM COUNTY SPELLING BEE
Who would have thought that Nutley Little Theatre (NLT), a community theater group, could hold workshops and productions inside an old red barn since the mid-1930s? 
NLT's red barn, which is nestled in the heart of Nutley in North NJ, saw the theater company's humble beginnings as a parish-based arts ministry in 1934 and its first regular season plays directed by Robert Winternitz in 1934 to1935.  That same iconic red barn also serves as the performance venue in NLT's current season --76 seasons and counting -- that closes with William Finn and Rachel Sheinkin's Broadway musical The 25th Annual Putman County Spelling Bee from June 10 to June 25. 
NLT's Spelling Bee director Danielle Jacob and its cast, headed by former Repertory Philippines actor John Villa (Douglas Panch), had recently invited BroadwayWorld.com for an exclusive peek into their community theater production of the Tony Award-winning musical.
Its charming, quirky and delightful main characters -- six geeky kids approaching puberty played by adult actors pretending to be precocious youngsters -- were bubbly and spontaneous especially with the participation of at least three guest spellers from the audience during Act 1.
Apart from Villa, NLT's Spelling Bee also features Maria Aromondo (Marcy Park), Gira Derise (Logainne Schwartzandgrubeniere), Mollie Gash (Olive Ostrovsky), Jorge Gonzalez, Jr. (Leaf Coneybear, Carl Dad), Zach Mazouat (Chip Tolentino), John Poff (William Barfee), Jessica Sporn (Rona Lisa Peretti) and Alan Van Antwerp (Mich Mahoney, Dan Dad). 
Marsha Schreier is musical director.  Jill Babicz is stage manager.
NLT stages its productions at the NLT Barn, 47 Erie Place, Nutley, located off Brookfield Avenue (one block east of Franklin Avenue). For tickets and more information, visit www.nutleylittletheatre.com or like NLT on Facebook.
Photos by Oliver Oliveros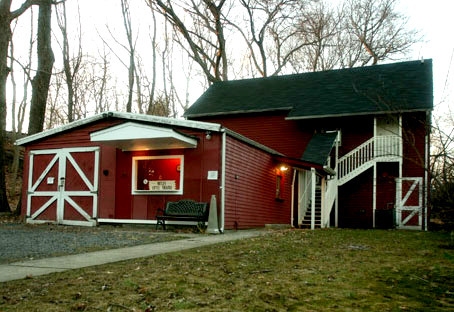 Nutley Little Theatre's red barn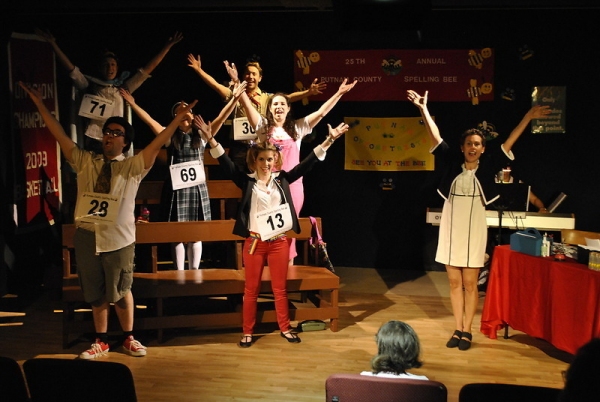 The 25th Annual Putnam County Spelling Bee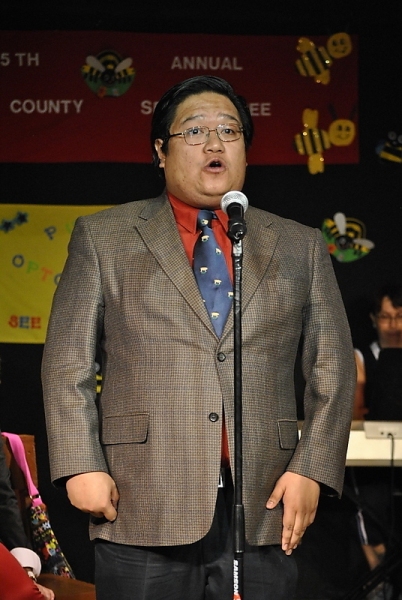 The Spelling Bee Rules - John Villa (Douglas Panch)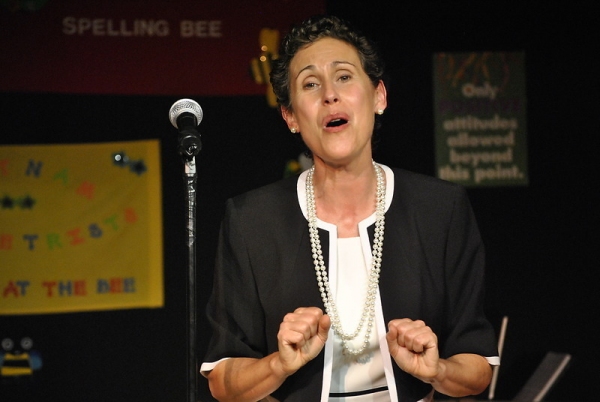 Rona's Moment - Jessica Sporn (Rona Lisa Peretti)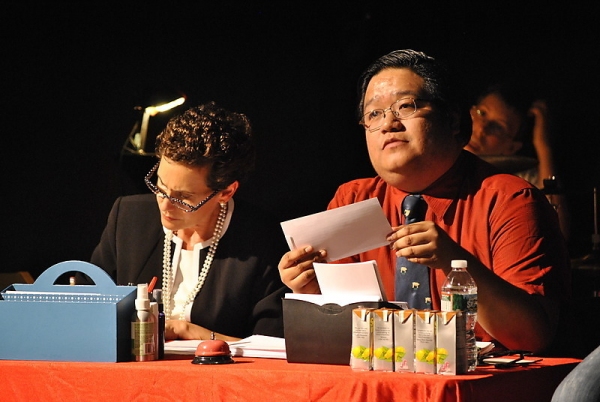 Judge's table - Rona Lisa Peretti (Jessica Sporn) and Douglas Panch (John Villa)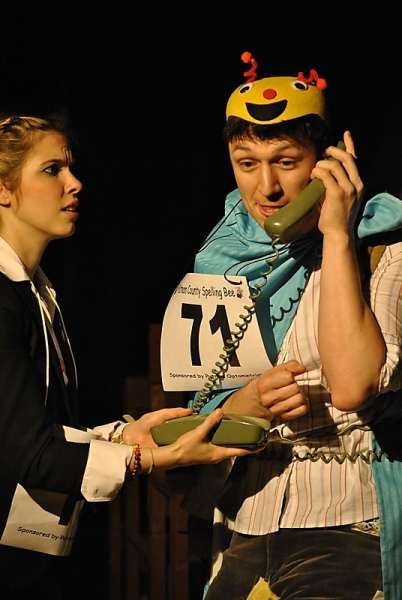 Leaf, Phone - Logainne Schwartzandgrubeniere (Gira Derise), Leaf Coneybear ( Jorge Gonzales Jr.)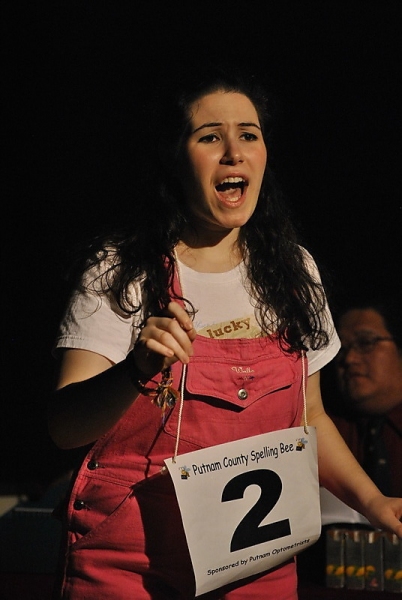 My Friend , the Dictionary - Olive Ostrovsky (Mollie Gash)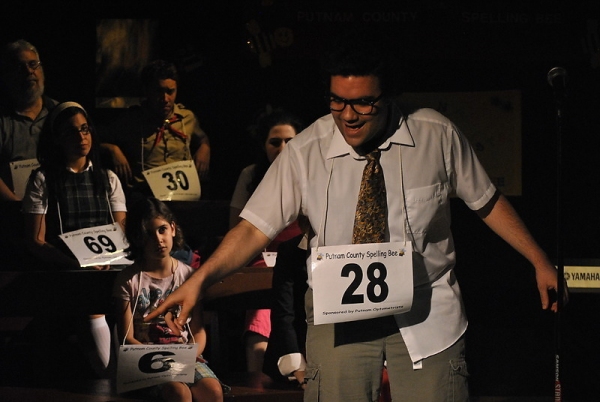 William Barfee (John Poff) and spellers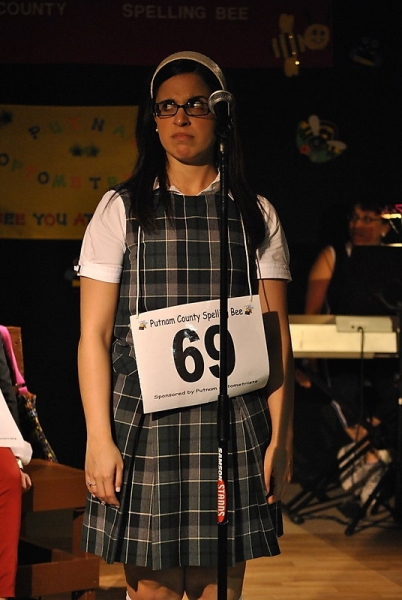 Marcy Park ( Maria Aromondo)

Chip Tolentino (Zach Mazouat)

William Barfee and Logainne Schwartzandgrubeniere with guest speller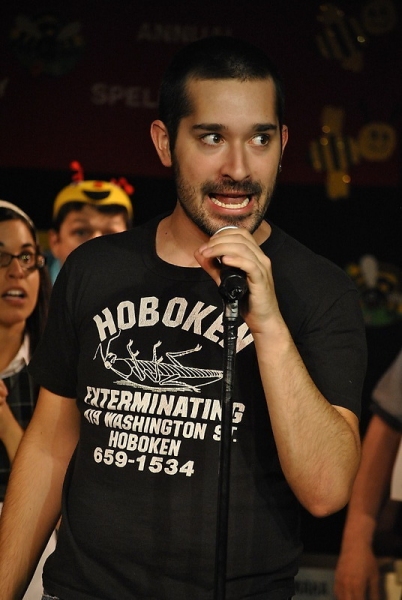 Mitch Mahoney (Alan Van Antwerp)

Daddy Conference - Carl Dad (Jorge Gonzales Jr.) Logainne Schwartzandgrubeniere ( Gira Derise) and Dan Dad (Alan Van Antwerp)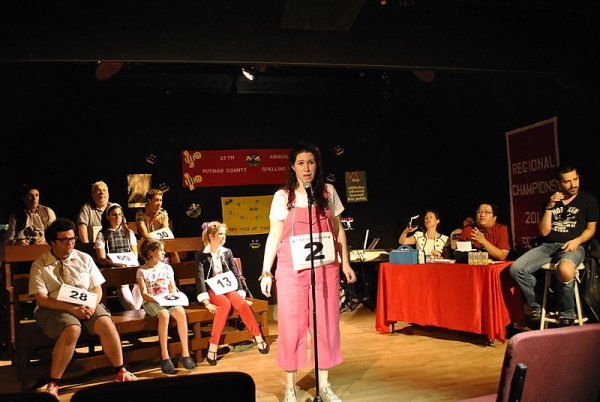 FLAGELLATE ! - Olive Ostrovsky (Mollie Gash) with the company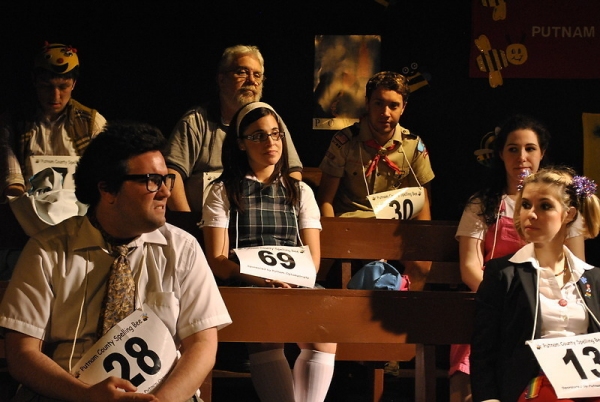 Company with guest spellers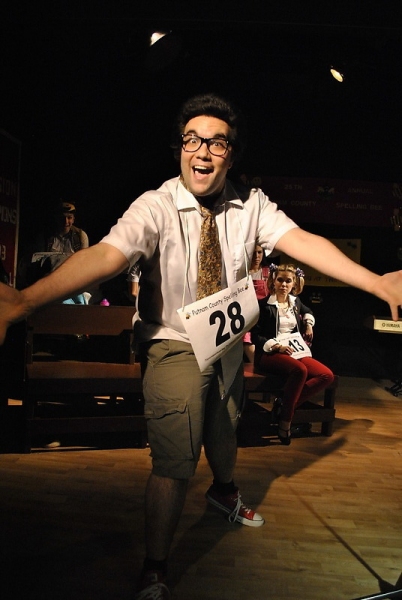 Magic Foot - William Barfee ( John Poff)

M.U.E. - Chip Tolentino (Zach Mazouat)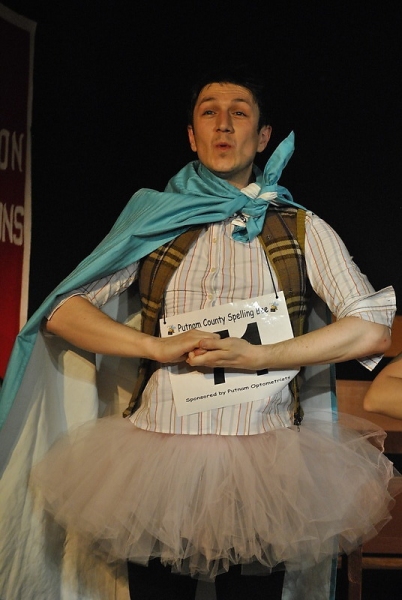 I'm Not That Smart - Leaf Coneybear (Jorge Gonzales Jr.)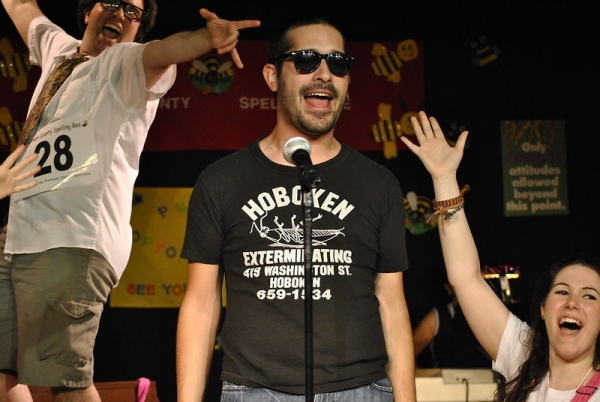 Prayer of the Comfort Counselor - Mich Mahoney (Alan Van Antwerp)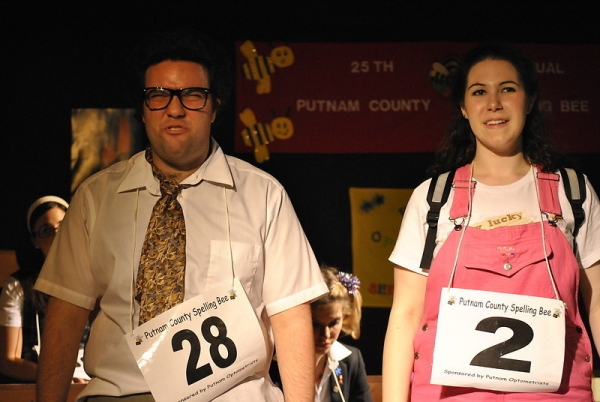 Second - William Barfee (John Poff) and Olive Ostrovsky (Mollie Gash)

I Speak Six Languages - Marcy Park (Maria Aromondo) with Logainne Schwartzandgrubeniere (Gira Derise) and Olive Ostrovsky (Mollie Gash)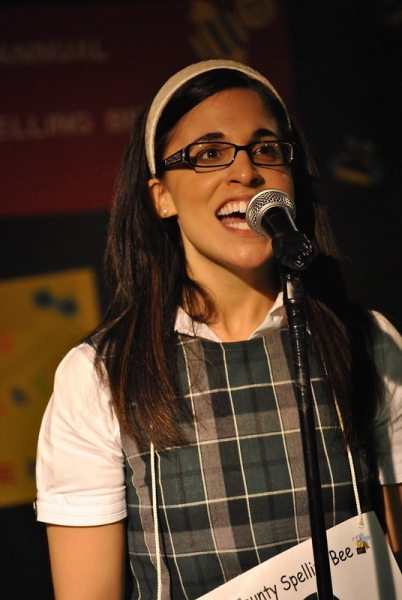 Marcy Park (Maria Aromondo)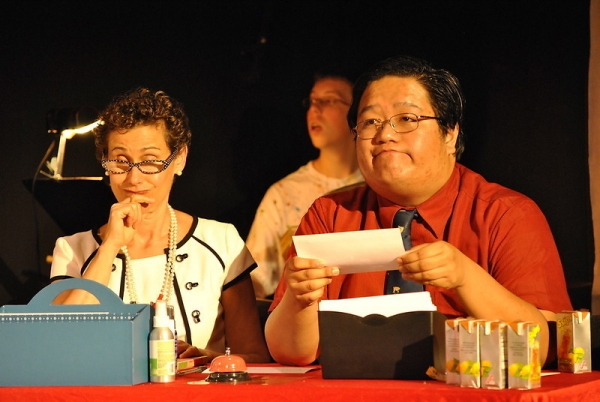 Rona Lisa Peretti ( Jessica Sporn) and Douglas Panch (John Villa)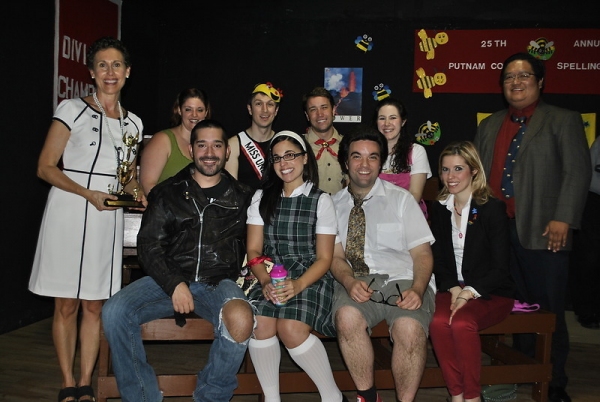 Company with Director (Danielle Jacob)