Interview: Playwright Kim Powers on SIDEKICKED, his new play opening August 7 at Cape May Stage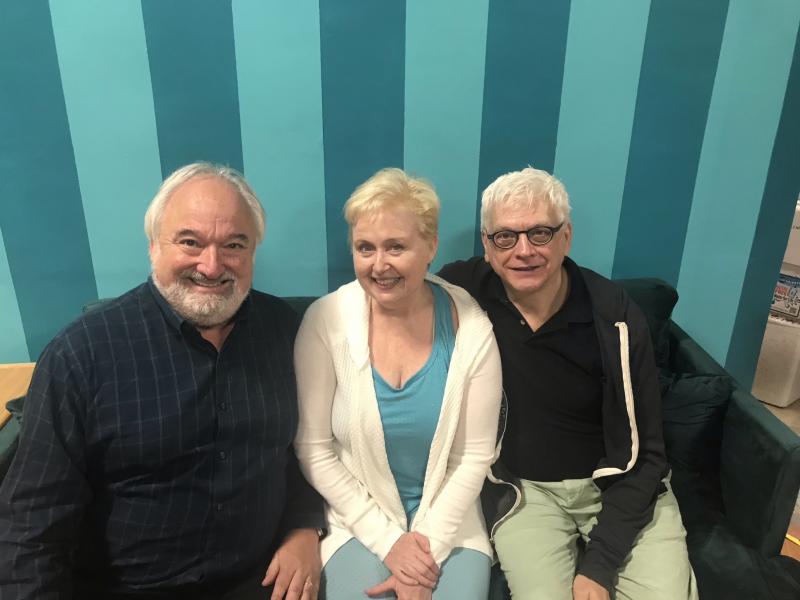 We remember her as Lucy's best friend, Ethel Mertz. From shoving chocolates into her mouth to countless other shenanigans, Vivian Vance was always there, acting as Lucille Ball's trusted sidekick.
Well, Vivian Vance finally gets center stage in the new play Sidekicked, premiering August 7 at Cape May Stage.
Playwright Kim Powers is a critically acclaimed novelist, award winning memoirist, and two-time Emmy Award winner for his work on ABC's 20/20. We asked him to tell us a little about Sidekicked and the process of bringing this new play to life.
---
BWW: What was the genesis of the idea?
It all began with a nervous breakdown. (Doesn't it always? Thankfully, it was Vivian's, not mine, but I've had plenty of family experience with them!) Somewhere along the way, and more than ten years ago, I read something about Vivian Vance having had one, and what stayed in my mind was this bizarre little detail: that she had taken to writing out her name and address on a slip of paper, and keeping it in her purse, every time she left the house, so if she "lost her mind" - her words - someone would know who she was and where to take her.
I wrongly assumed that had taken place during or after I Love Lucy. She was so famous by then I wondered how she could ever think no one would know who she was? When I began my research, I discovered that the breakdown happened about five years BEFORE Lucy. But in another full circle twist of fate, it's directly responsible for her being cast as Ethel. (You'll have to see the play to find out how!)
I wanted to know how something so tragic, and unlikely, could have happened to this salty, seemingly down-to-earth person, everybody's favorite next door neighbor - Ethel Mertz. Of course, as a child of the 60s, I was a huge
I Love Lucy
fan, and still am. So I wanted to find out more. And I found out more than I ever could have imagined.
How did you choose the form - one-person play vs full cast vs something else altogether, maybe a novel?
That vision came fully formed, the minute I heard about that breakdown. Part and parcel with that was the fact that Viv was a strong proponent of daily analysis, which was a bold and daring thing to do in the 1940s, especially being outspoken about it.
I'm old enough to have seen those "very special episodes" on Maude and All in the Family, when both Bea Arthur and Jean Stapleton did tour-de-force solo performances of being on a shrink's couch, and just talking for half an hour. They were Emmy bait, and cat nip for actors. So I immediately saw it that way, never a thought of doing it as a book.
My earliest idea was that the play would take place in her analyst's office, which she went to every morning on her way to the studio. I imagined it looking sort of like Lucy's hotel room in the Hollywood episodes - sleek and mid-century modern, with palm trees outside the windows! It was much later when I developed the concept of the analyst coming to an "emergency session" in her dressing room. The one accommodation to reality I've made is that in proper analysis, the analyst sits BEHIND the patient, so the patient can't read the shrink's visual clues and tailor make their responses to please them. I've essentially made the audience the analyst, so Viv can speak out directly to them and tell her story.
Along the way, some people suggested I make the analyst a real character on stage, but I really didn't want to go in that direction. I've seen too many shows that are essentially one-person vehicles, and some sad actor is saddled with the job of asking leading questions like, "And then what happened?" I have far too many friends who are actors to curse any of them with a part like that!
Please give us a brief synopsis of the show.
It takes place in Viv's dressing room on the Desilu studio lot, the night they're filming the final episode of The Lucy/Desi Comedy Hour (a Friday night, March 2 1960 to be exact!) Vivian has lived with Ethel Mertz, her iconic creation, for nine years now, and she's not sure what she's going to do next. She loves Ethel - she's made her world famous, after all - but she almost hates her at the same time, because fans think she IS Ethel. To add insult to injury, she's just received the blow that a new pilot she did for Desi - called Guestward, Ho, in which she plays the owner of a New Mexico dude ranch - is going forward, but not with her. Test audiences just didn't buy her in it, and she was counting on that as her escape from Ethel. Desi wants her to continue playing Ethel, in fact, in a spinoff called Fred and Ethel, but she's loathe to do it. But how else can she make a living, if Ethel is the only thing that people want?
So as she's putting on her make-up and getting dressed, in the 90 minutes before the stage manager calls "Places" for the very last time, she pours out all her anxiety to her unseen analyst, essentially asking his advice on what to do. She relives her entire career and childhood - a crazy, hell-fire and damnation mother who told her she'd go to Hell for wanting to appear on stage; her three marriages and divorces; her love-hate relationship with "Lucille," and most importantly - the nervous breakdown that almost kept her off the stage forever.
Tell us about some of the key creative team members.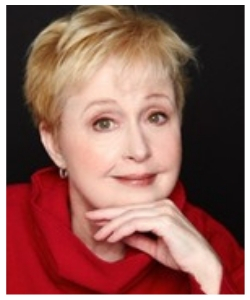 Key to the whole thing is the magnificent
Sally Mayes
, who plays Viv. We had all sorts of lists about who could play her, and somewhat late in the game I came across a mention of her, and at the exact same time, someone else suggested her to our director
Roy Steinberg
. It was that Oprah lightbulb moment - "Of course!" She looks somewhat like her, of course, but more so, she has that inner life that is so crucial to Vivian did: the warmth and sassiness. Sally is a Texas girl and still has that hint of the heartland that Vivian had (originally hailing from Kansas, despite everyone thinking she was from Albuquerque.) Sally is well-known to New Yorkers for her stage work in
Closer than Ever
,
She Loves Me
, and
Urban Cowboy
, but she also has a huge following as a cabaret performer. She's a natural at interacting directly with an audience, which is key to this show.
But the play wouldn't be happening at all without Roy Steinberg, who is both directing and is the artistic director of Cape May Stage in the beach town of Cape May, NJ, a wonderful vacation destination that's full of charm and gingerbread houses. For the last ten years or so, he's turned his lovely 130 seat theater - a former church - into a destination. He had a long career as a soap director and producer in NYC and LA, and has now returned to his first love of theater. A friend of mine had given him the script, and he literally called me the next day with an offer.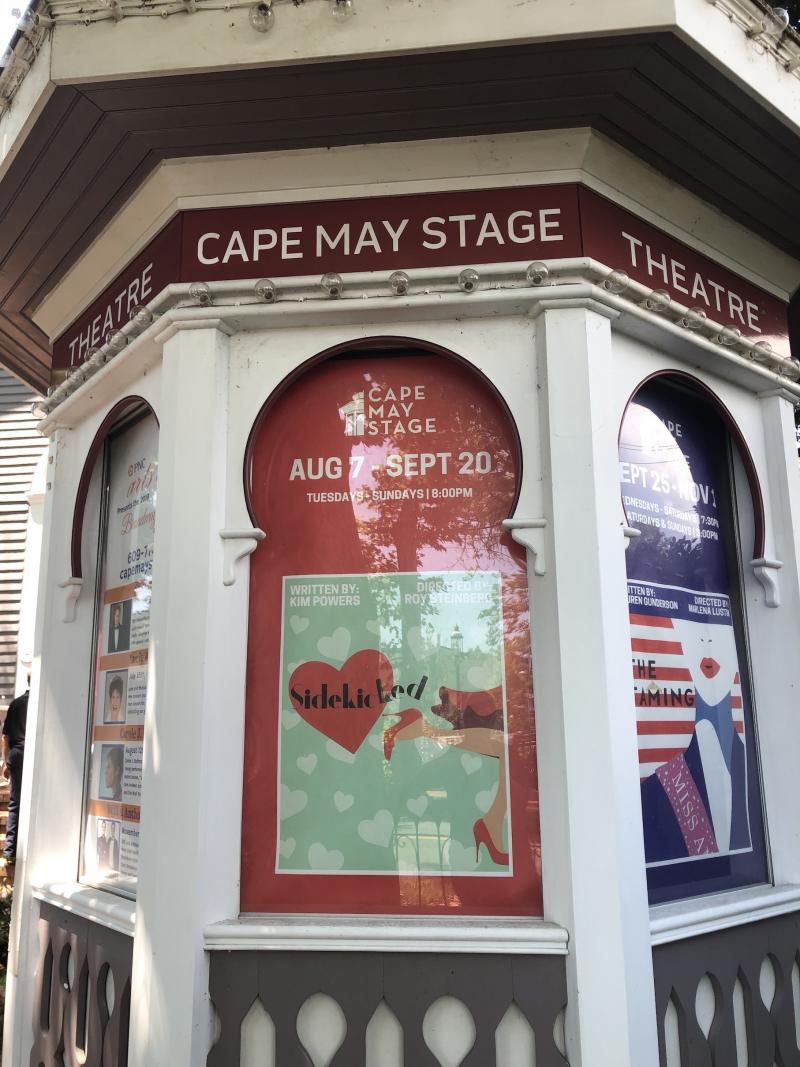 Ironically, my husband, costume designer Jess Goldstein (who's doing "Miss Mayes' Gowns," as I call them), was a classmate of Roy's at the Yale School of Drama, where Roy was actually an actor. But they hadn't seen each other in decades, so this is a wonderful reunion for both of them as well.
Have you imparted any guidance or advice to the director or to Sally Mayes?
Because my first career (and still first love) is being a dramaturg, I'm basically a nerd who loves doing research, so I'm continually finding little nuggets that I'll funnel to Sally and Roy. I found a bunch of videos on Youtube about Viv - in the "Whatever Happened to
Vivian Vance
" vein - and I also recorded a lot of scenes and bites from the series that are referenced in my script. After I'd finished the first few drafts of the script, I serendipitously found a wonderful interview that Viv had done on
The Mike Douglas Show
, where she talks about being everybody's best friend all over the world - in 62 different languages! It's now the opening speech in the play.
What do you hope audience members will take away with them?
I Love Lucy fans will certainly get to relive some of their favorite scenes and lines and bits, and that's a great thing, since it's the best series ever! You'll hear a lot of the backstage stories about how the series came to be, and about what Vivian really thought about her fellow actors - Lucille and Desi and Bill Frawley.
But you'll walk away with so much more: how "Ethel" was so much an actor's creation, that Viv was so much more than just the "sidekick" who wandered in to Lucy's apartment in her housecoat. She had such a rich and varied life leading up to that. And still had dreams to fulfill after it. And though I didn't necessarily set out to write this, almost every actress who has read it has been amazed at how much it still tracks, sadly, with their experiences today: still having to prove themselves, not being treated equally to male stars, having to put up with #metoo elements and fight to get what they want - and deserve.
How involved have you been in the production, as far as casting, hiring creatives, watching rehearsals, etc.?
Very much so, which is partially due to the generosity of the director Roy Steinberg, but also the birth pains of premiering a play. I was very involved in finding the perfect actress for Vivian. We start rehearsals next week, and I plan to be there the first few days, then give Roy and Sally a chance to work by themselves, then I'll check back in mid-way and be there for tech rehearsals.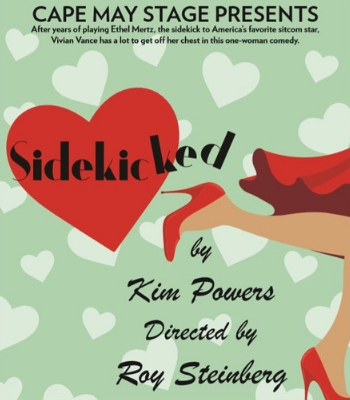 Roy and the set designer, Spencer Potter, were also very generous in including me with the evolution of the set, which exists on this slippery slope of something that's concrete and real - Vivian's dressing room - but also suggests the larger theatrical world of the studio audience waiting just outside the dressing room door. There's a dreamy quality to it. So we went from very abstract, to very literal, to just right - a mashup of the two.
The more research and tape we found, the more we wanted to create an immersive experience for the audience - the same way the original audience of I Love Lucy had, of actually dressing up to go to a filming, and seeing those flashing "On Air" signs and all the signage of sponsors like Philip Morris. And then we'll have some surprises left for the audience to discover as they leave - what happened to Viv and Lucille after the events of the play - so the experience continues far beyond the curtain call.
How does it feel to let these other creative people breathe life into your script?
Stunning. Truly. I've had a nice career as a writer - of books and TV at ABC News, for over 20 years - but never before have I had people so eager to cleave to what I've written, and take it as gospel. For example, Jess was having an early costume fitting with Sally, and they were talking about the robe she wears as she begins the play. Jess was discussing various options when Sally broke in and said, "No, it has to be chenille! He's written that wonderful line about how it's as close to Chanel as
Ethel Will
ever get!" That's a joke I made up - for a cheap laugh - but to hear that people were actually paying attention to it! It's wonderful to see that the smallest germ of inspiration can actually bloom into something very real.
---
Sidekicked runs August 7 - September 20 at Cape May Stage. For tickets and additional information contact the box office at 609.770.8311 or visit capemaystage.org.