Photo Coverage: Dan Fogelberg Musical PART OF THE PLAN Preps for Nashville Opening 9/8

Part of the Plan - a new musical featuring 20 iconic songs from the catalogue of acclaimed singer/songwriter Dan Fogelberg - celebrates its world premiere and its possible trek toward Broadway with a 19-performance run at Nashville's Tennessee Performing Arts Center. The production opens Thursday, September 8 and continues through September 24 at TPAC's James K. Polk Theatre, with a gala red carpet event heralding the show's official opening night on Sunday, September 10.
Directed and choreographed by Tony Award-nominee Lynne Taylor-Corbett (Swing!), with book by Kate Atkinson and Karen Harris, Part of the Plan interweaves Fogelberg's music, arranged by Grammy Award Winners Victor Vanacore (Ray Charles) and Laurence Juber (Paul McCartney), including "Leader of the Band," "Longer" and "Same Old Lang Syne."
Produced by K-Squared Entertainment in association with the Nashville-based nonprofit Tennessee Performing Arts Center, this show marks TPAC's first original production. Directed by Tony-nominated Lynne Taylor-Corbett, with book by Kate Atkinson & Karen Harris, this developmental production follows the lives of an adopted boy and the teenaged girl of privilege who was forced to give him up Part of the Plan takes audiences through the post-World War II boom times, the social and sexual revolution of the 1960s, and the political upheaval of the 1970s, while exploring the theme that everything in life happens for a reason.
Part of the Plan introduces the music of American troubadour Fogelberg, who lived and worked - and wrote some of his best-known songs - in Nashville during his career, to a new generation of fans, while evoking memories for his legion of die-hard fans who long to hear his music in all forms.
In 2016, a staged reading of Part of the Plan was held on the stage of TPAC's Polk Theatre, with an invited audience of TPAC subscribers, theater supporters and journalists.
Taylor-Corbett's cast features a mix of talented performers from New York, Los Angeles and Nashville, led by Broadway's Harley Jay (Rent), Kate Morgan Chadwick (Bed) and Nashville's own J.T. Hodges (Academy of Country Music nominated artist), along with Jayme Lake (I Love Lucy: Live on Stage) and Daniel David Stewart (Deaf West's Spring Awakening). Joining them in the ensemble to bring this new story to life will be: Katy Blake, Chris Roberts, Erica Aubrey, Benjamin D. Hale, Euriamis Losada, Darian Peer, Melinda Porto, Joshua Payne, Wyatt Rogers, Curt Bonnem, Kirsten Towers-Rowles, Megan Murphy Chambers, Miles DeMaria and Cameron Gilliam.
Part of the Plan features scenic design by Jason Sherwood (The View UpStairs, Drama Desk nominee), costume design by Loren Shaw (The Mysteries, Drama Desk nominee), lighting design by Jason Kantrowitz (Dames at Sea), sound design by Josh Leibert (Charlie and the Chocolate Factory) and musical direction by Nashville's own Stephen Kummer.
Tickets are now on www.TPAC.org, by phone at (615) 782- 4040 and at the TPAC Box Office, 505 Deaderick Street, in downtown Nashville. For groups of 10 or more, call (615) 782-4060.
For more information, visit www.danfogelbergmusical.com and follow the show on Facebook, Twitter and Instagram.


Harley Jay and the ensemble of Part of the Plan rehearse "A Voice for Peace.� Photo Credit: Derrick Minyard/TPAC

JT Hodges and ensemble rehearse "She Don't Look Back� from Part of the Plan. Credit: Those Morgans

Assistant Choreographer Brian Lawton works with cast on choreography during rehearsals. (From left to right: Euriamis Losada, Megan Murphy Chambers, Cameron Gilliam, Daniel David Stewart, Jayme Lake, Kristin Towers-Rowles) Credit: Those Morgans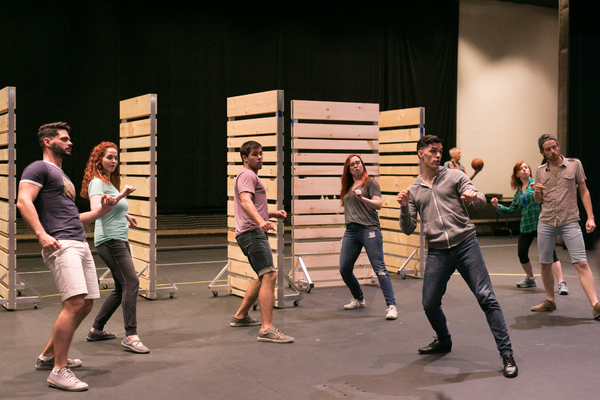 Assistant Choreographer Brian Lawton oversees a production number during Part of Plan rehearsals. (From left to right: Euriamis Losada, Megan Murphy Chambers, Cameron Gilliam, Daniel David Stewart, Jayme Lake, Kristin Towers-Rowles) Credit: Those Morgans

Front: Kate Morgan Chadwick and Darian Peer rehearse a scene from Part of the Plan. Background: (Left to right): Jayme Lake, Euriamis Losada, and Daniel David Stewart. Credt: Those Morgans

POTP Principal Cast: Seated, Kate Morgan Chadwick (Rebecca), Jayme Lake (Josie) JT Hodges (Jake) Daniel David Stewart (Hirsh) and Harley Jay (Sean). Photo Credit: Derrick Minyard/TPAC

POTP Cast Group Photo: Cast of the World Premiere of "Part of the Plan.� Photo Credit: Derrick Minyard/TPAC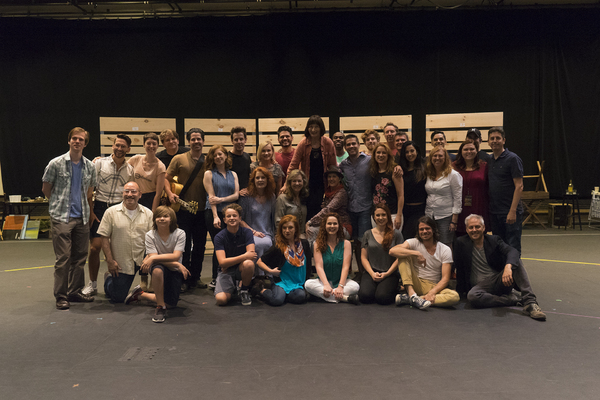 POTP Cast and Creative: Cast and Creative Team of "Part of the Plan.� Photo Credit: Derrick Minyard/TPAC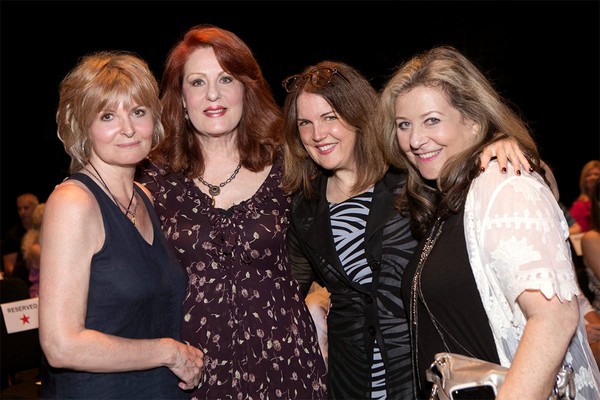 Jean Fogelberg, TPAC CEO Kathleen O'Brien, producer/writer Kate Atkinson and producer/writer Karen Harris

Jayme Lake and Harley Jay in the staged readings for Part of the Plan. Part of the Plan marks the first time that TPAC has co-produced an original work on its Broadway series. Photo Credit: Erika Chambers

Local country artist J.T. Hodges in the staged readings for Part of the Plan, which took place last September at TPAC. J.T. Hodges will reprise his role as Jake in the show next week when the World Premiere opens on September 10. Photo Credit: Erika Chambers