Latest News on Kate Atkinson
Kate Atkinson News
Scarborough's Stephen Joseph Theatre Announces Shows For 2022
by Stephi Wild - Feb 4, 2022
A new adaptation of a classic novel, an adaptation of a favourite British movie, Alan Ayckbourn's 87th play, a time-bending romance and a new version of Cinderella have been announced for 2022 by Scarborough's Stephen Joseph Theatre.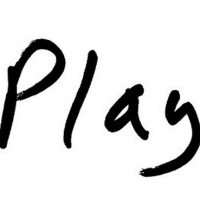 Bash Doran, Larissa FastHorse, Robert O'Hara, and Alan Poul Join Playwrights Horizons Board
by Chloe Rabinowitz - Jan 14, 2021
Playwrights Horizons today announced that four wide-ranging and award-winning artists have joined its Board of Directors: Bash Doran, Larissa FastHorse, Robert O'Hara, and Alan Poul.
Cut the Cord Holds Panel About Sustainable Leadership in the Arts
by Stephi Wild - Oct 19, 2020
Cut the Cord will lead a trio of live-streamed panel discussions on Sustainable Leadership in the Arts, as part of International Leadership Week, in collaboration with the Nordic Ministry.
Asmeret Ghebremichael, Gerard Canonico & More to Take Part in Virtual Reading of MILLENNIALS ARE KILLING MUSICALS
by Chloe Rabinowitz - Jun 30, 2020
Millennials Are Killing Musicals, an entirely original, irreverently funny, and heartfelt 90-minute show will be seen in an online staged reading in mid-July. The new musical features book, music & lyrics by Nico Juber - millennial mother-of-two who was raised in the worlds of both music and comedy.
Miss Marple Hunts a Killer In Peninsula Players' A MURDER IS ANNOUNCED
by A.A. Cristi - Jul 17, 2019
Now on stage at Peninsula Players Theatre through July 28 is Agatha Christie's endearing, yet shrewd detective, Miss Marple, who is on the hunt for a crafty killer in 'A Murder is Announced,' by Leslie Darbon. Miss Marple is making her debut at America's oldest professional resident summer theater and Door County's theatrical icon.  Christie introduced Miss Marple to readers in 1927 when The Royal Magazine published her short story "The Tuesday Night Club," in which three people are poisoned at dinner and one dies.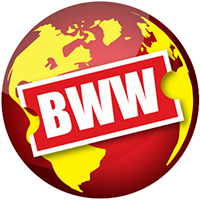 Asa Somers, Jonalyn Saxer, Harley Jay Cast In Staged Reading Of BRADY BUNCH Musical
by A.A. Cristi - Feb 11, 2019
Casting is now complete for A New York City staged reading of A Very Brady Musical, a new musical based on the iconic 1970's television show The Brady Bunch, which will be directed by multiple Ovation Award winner Richard Israel.

BRADY BUNCH Musical to Receive Staged Reading
by Julie Musbach - Jan 18, 2019
A Very Brady Musical, a new musical based on the iconic television show The Brady Bunch, will receive a New York City staged reading under the direction of Richard Israel - the multiple Ovation Award winner for his legendary work in Los Angeles theatre. Israel's also helming the NY-developed Jeff Marx/Fat Mike musical, Home Street Home, set to open in London this spring.
World Premiere of Grammy-Winner Victor Vanacore's LA SORGENTE Set for John Anson Ford Theatre
by BWW News Desk - Sep 20, 2017
Grammy Award-winning conductor/composer Victor Vanacore, at the nexus of popular and classical music for 30 years, conducts the highly anticipated world premiere of his latest work, La Sorgente, a collection of 10 neo-classical arias composed to the poetry of Pope John Paul II, on Sunday, October 8, 2017, 7:30 pm, at the John Anson Ford Theatres in Hollywood.

BWW Review: Fogelberg Score Soars in PART OF THE PLAN at TPAC
by Jeffrey Ellis - Sep 11, 2017
Singer/songwriter Dan Fogelberg's music has provided the soundtrack for so many people's lives over the past 40 years that it should come as no surprise that his remarkable catalogue of music now provides the score for a new musical with its sights focused on a Broadway transfer. But does Part of the Plan have the legs for such a momentous leap of faith and a story that will sell tickets?
Photo Flash: PART OF THE PLAN Opens in Nashville
by Julie Musbach - Sep 10, 2017
PART OF THE PLAN a new, original musical presented by K-Squared Entertainment and the Tennessee Performing Arts Center (TPAC), written by Kate Atkinson & Karen Harris and scored with the music and lyrics of celebrated singer-songwriter Dan Fogelberg, makes its world premiere at theJames K. Polk Theater (505 Deaderick St. Nashville, TN) opening officially on Sunday, September 10, 2017. The show began previews on Friday, September 8th.  The developmental production will run through Sunday, September 24, 2017.