GOOD MORNING, THEATERATI for May 17, 2017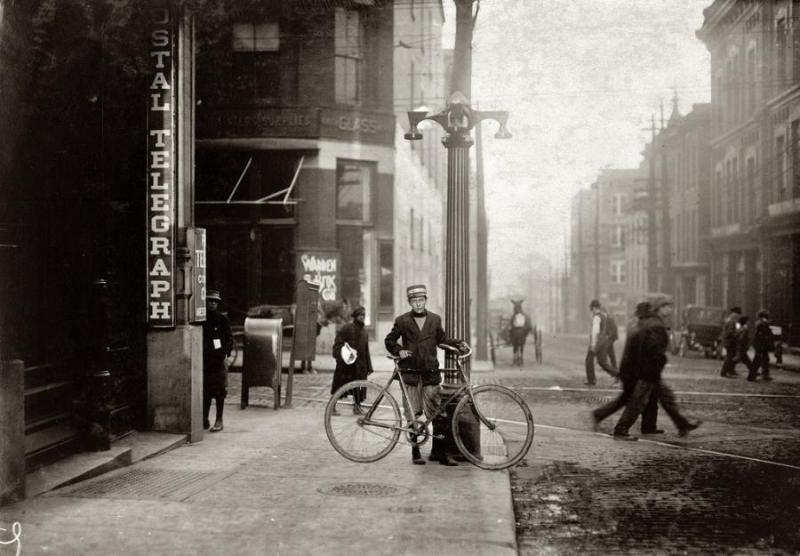 GOOD MORNING, THEATERATI! It's May 17, 2017, and summer - or a reasonable facsimile thereof - has arrived in Nashville, with temperatures already climbing toward the 90s! When prompts the musical question: What's on your agenda for the summer of 2017? Anything we should know about and, more importantly, write about? Keep us posted! There's plenty of theater already on the horizon for summer, including Nashville Shakespeare Festival's annual stand in Centennial Park (easily one of Music City's most beloved summer traditions), Towne Centre Theatre's All Shook Up (starring Karissa Wheeler!), Pull-Tight's sold-out run of Legally Blonde (they're probably going to add some holdover dates), Center for the Arts' Legally Blonde (yes, indeed!), The Larry Keeton Theatre's Mary Poppins (starring Adelaide Leonard and Austin Jeffrey Smith), Chaffin's Barn Dinner Theatre's twin-bill of Sister Act (starring Meggan Utech, Martha Wilkinson and Gracie McGraw) and the revival of Smoke on the Mountain (with Daron Bruce and Amanda Lamb), The Renaissance Players will be mounting Beauty and the Beast (Brett Myers is directing), Arts Center of Cannon County has Peter and the Starcatcher on-tap (opening June 2) and that's just the tip of the iceberg, so to speak!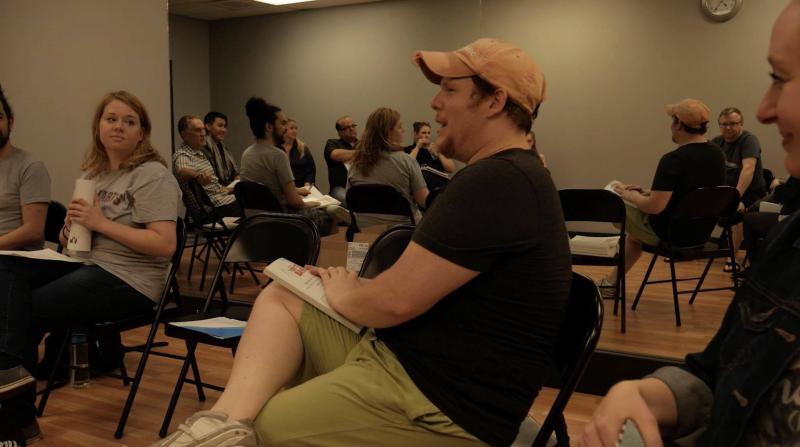 And we didn't even mention Expression City's Chitty Chitty Bang Bang, which started rehearsals last night under the direction of Curtis Reed. Cast member Cameron Bortz provided us with photographic evidence that there's a whole lot of talented people involved; stay tuned for further details.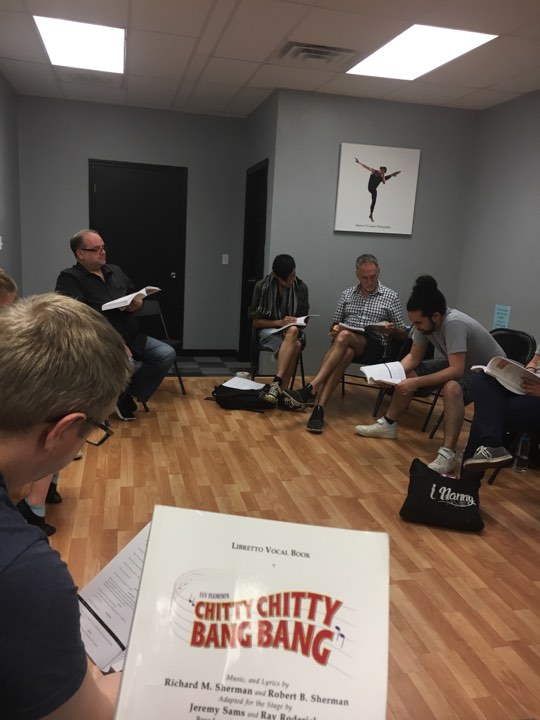 Artists Community Theatre (ACT) opens Nunsense - starring Ann Gwinn, Brooke Leigh Davis and Danielle Threet - on Thursday night, May 18, continuing through Saturday, May 20. Curtain is at 7:30 p.m., along with a 2 p.m. matinee on Saturday.
Nashville Rep's Ingram New Works Festival continues this week with the presentation May 19 and 20 of Christopher Durang's latest - Harriet and Other Horrible People - starring Rachel Agee as Harriet, with (among others) Megan Murphy Chambers and Matthew Carlton, who told us recently, "Chris Durang is not only a comic genius, but a humble gentle man who makes it easy to experiment and play as we bring his new work to life. Not really gossip but an affirmation of what everyone probably knows already."
In other celebrity news, Belmont University Musical Theatre's Nancy Allen, reports that seeing Chip Esten (of TV's Nashville) return to his improv comedy roots during the live performance of Whose Line Is It, Anyway? last night at TPAC's James K. Polk Theatre only proved how deep his talents go: "Just saw Chip Esten at the Polk and he was amazing at improv! So fun!"
In Murfreesboro, Center for the Arts' Little Shop of Horrors wraps up its four-weekend run this weekend, which finds director Renee Robinson stepping into the show in the role of Chiffon - which, according to Cyndie Verbeten, is her first time onstage in years! "Michael McGee is stepping in as Audrey II that same evening...John Frost Jr. plays Audrey II to perfection. Lots of talent in that cast," Cyndie sez.
Angela Gimlin reports that Inebriated Shakespeare will have auditions for its next season (which includes A Midsummer Night's Dream) on August 28 and 29 at the Music Valley Event Center, with the show's director and assistant director being revealed soon! Stay tuned for the OFFICIAL ANNOUNCEMENT right here some random morning!
Our very favorite Britt Byrd - with whom we've shared a stage as Eve Harrington in All About Eve (I was Addison DeWitt...duh) and whom we've directed in The Miss Firecracker Contest - will be making her directorial debut this summer as part of Actors Bridge's Sideshow Fringe Festival with Marian Or, The True Tale of Robin Hood by Adam Szymkowicz, with shows August 4 and 5 (that's a two-show day). What's it about? Well, this: "In this comedic new take on the classic tale, Robin Hood is and has always been Maid Marian in disguise. Robin/Marian leads a motley group of Merry Men (many of whom are not men) against the greedy Prince John. As the poor get poorer and the rich get richer, who will stand for the vulnerable if not Robin? Modern concerns and romantic entanglements clash on the battlefield and on the ramparts of Nottingham Castle. A play about selfishness and selflessness and love deferred and the fight. Always the fight. The fight must go on." Bringing the show to life, director Ms. Byrd has an all-star cast of local favorites on board, including: Regan Holmberg (in the title role of Marian/Robin), Ashley Wolfe, Jenna Pryor, FrEd Brown, Mackenzie Smith, Diego Gomez, Geoff Davin, Blake Holliday, Curtis Reed, Katie Bruno, Kate Adams, Margaret Horne and Patrick Kramer - not too shabby, huh? The mind is officially boggled and/or blown, whichever you prefer.
John Pyka, aka Big Daddy Cool, will be ensconced at the Centennial Black Box Theatre on May 27 for a "theatrical variety cabaret show" which, he assures us, "is going to be a master class in character acting for fun and profit." Color us intrigued.
This weekend, we're headed up to Crossville to review two shows at Cumberland County Playhouse - A Second Helping (the sequel to Church Basement Ladies) and Million Dollar Quartet - which will give us a chance to reconnect with some of our very favorite theaterati (we're looking at you, Bryce McDonald, Weslie Webster, Jason Ross, Britt Hancock, Carol Irvin, Ron Murphy, Sam Hahn, Lauren Marshall and company) and see some spectacular musical theatre!
We're sending out heartfelt and oh-so-since "happy birthday" wishes today to actress Kat Walker Hill (CCP's Singin' in the Rain's Kathy Seldon); actor/singer Tyler Evick (Music City Theatre Collective's Ali Hakim in last summer's Oklahoma!); actress and Belmont alum KACIE PHILLIPS (Street Theatre Company's The Last Five Years); 2015 First Night Honoree and theater namesake K. Larry Keeton, one of the finest gentlemen you could ever hope to know; and former Nashville star, the one and only Eric Tichenor (whose performance in Hedwig and the Angry Inch is still raved about by his legions of fans)! They share the date with Funny Girl composer-lyricist Bob Merrill.
In theatrical achievements of note today: Stephen Schwartz's Godspell opened off-Broadway in 1971, at the Cherry Lane Theatre; a West End production of Neil Simon's The Sunshine Boys, with Danny DeVito and Richard Griffiths, opened in 2012 (which stirs up memories of a Chaffin's Barn Dinner Theatre production of the comedy about two vaudeville legends that starred local theater legends Cecil Jones and Joe Keenan, directed by the equally legendary David Compton; and in 2016, Paula Vogel's Indecent (now nominated for a Tony Award for best play) opened at the Vineyard Theatre.
And that, gentle readers, concludes today's broadcast of our daily compendium of all the theatrical news fit to print. Remember that no matter where you are today, CELEBRATE THE MAGIC OF LIVE THEATER!