Latest News on Chris Durang
Chris Durang News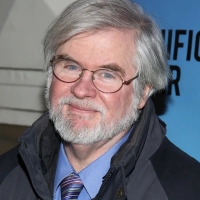 Playwright Christopher Durang Reveals Diagnosis With Aphasia
by Stephi Wild - Jul 19, 2022
Tony Award-winning Playwright Christopher Durang has been diagnosed with logopenic primary progressive aphasia (PPA), BroadwayWorld has learned.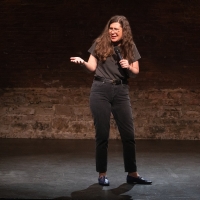 Alison Leiby's OH GOD, A SHOW ABOUT ABORTION Announces Extension
by Chloe Rabinowitz - May 16, 2022
The limited engagement of Alison Leiby's Oh God, A Show About Abortion has been extended through June 30 at the Cherry Lane Theatre.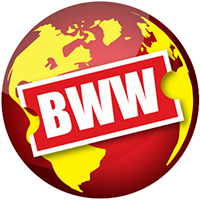 Stephen Hamilton Joins Friends Of Bay Street
by Stephi Wild - Jan 10, 2021
Friends of Bay Street, the group formed to build Bay Street Theater a new home, have hired Stephen Hamilton as the new Director of External Affairs. He comes to this position with many years as a successful arts administrator, as well as being one of the original co-founders of Bay Street Theater itself. Most recently, he served as the Acting Executive Director of the Sag Harbor Cinema.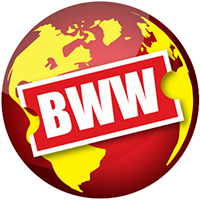 McCarter Announces Roster For 2019 Sallie B. Goodman Artists' Retreat
by Julie Musbach - Jun 7, 2019
McCarter will welcome a group of esteemed and emerging playwrights and theater artists to Princeton for the Sallie B. Goodman Artists' Retreat. The annual retreat in June is a centerpiece of McCarter's LAB, a platform and creative incubator devoted to ongoing theatrical development and artist cultivation. The 2019 Retreat will take place from June 12 - June 19.
Celise Kalke Selected To Be Managing Director Of Atlanta's Synchronicity Theatre
by Stephi Wild - Oct 5, 2018
The members of the Board of Directors of Synchronicity Theatre are pleased to announce that Celise Kalke has been selected to be the Company's new Managing Director. Her official start date will be October 22, 2018.

BWW Interview: Playwright Adam Szymkowicz and MERCY at NJ Rep 6/14 to 7/15
by Marina Kennedy - May 30, 2018
NJ Rep is proud to present the world premiere of Adam Szymkowicz's Mercy from June 14 through July 15. This surprisingly funny, dark comedy is directed by Gail Winar, and stars Christopher Daftsios, Dan Grimaldi, Nandita Shenoy, and Jacob A. Ware.
McCarter Receives Significant Grant From NEA
by Julie Musbach - May 9, 2018
McCarter Theatre Center is proud to be a recipient of an Art Works grant of $30,000 to support the McCarter LAB, a year-round creative incubator that provides key support to writers at all stages of their careers, cultivating meaningful artistic relationships and original works for McCarter's main stages and future co-productions.
Bay Street Theater Announces TITLE WAVE: The 5th Annual New Works Festival
by Julie Musbach - Mar 23, 2018
Bay Street Theater & Sag Harbor Center for the Arts is pleased to announce Title Wave at Bay Street: The 5th Annual New Works Festival, May 4 - 6, 2018. All readings are free, but tickets are required, as these events typically sell out. Tickets are available now at baystreet.org or by calling the Bay Street Theater Box Office at 631-725-9500, open Tuesday through Saturday 11 am to 5 pm.

John Augustine to Helm Next Installment of NEW FEATHERS in New Hope
by BWW News Desk - Oct 19, 2017
The ever-growing New Feathers, an independent, theatrical new works series that audiences have come to know and love, has announced the latest direction and casting additions for the November 5th Shorts production, featuring the literary, innovative works of Princeton's Witherspoon Circle.
Emmy Nominee Polly Draper and More to Star in 20TH CENTURY BLUES Off-Broadway
by BWW News Desk - Sep 13, 2017
Producer Lida Orzeck and Executive Producer Eva Price have announced the cast of the New York premiere of the new play, 20TH CENTURY BLUES, from Susan Smith Blackburn Prize-winner and two-time OBIE Award-winning playwright Susan Miller (MY LEFT BREAST).