GOOD MORNING, THEATERATI for June 7, 2017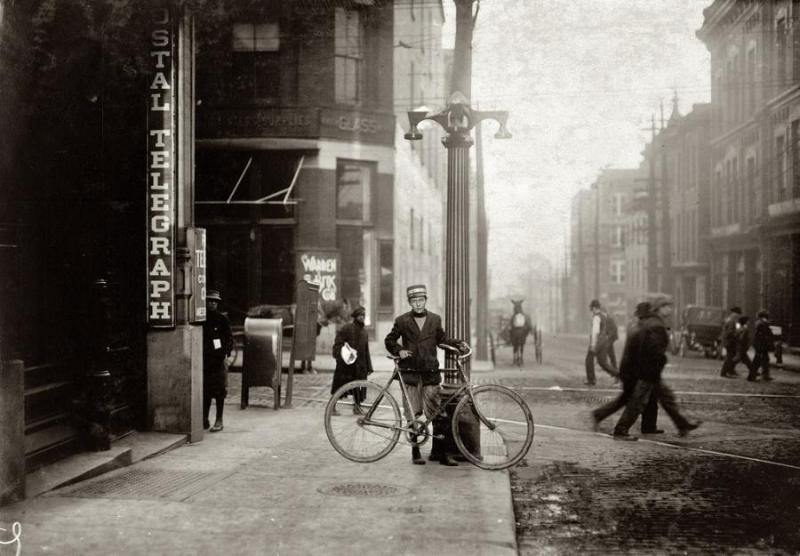 GOOD MORNING, THEATERATI! It's Wednesday, June 7, 2017! Kathie Lee and Hoda are in town today to show their Today show audience what's happening in Nashville, which prompts the musical question: What's sights are on your list of places to go when newbies turn to you for advice? Let us know and we'll feature you in an upcoming story!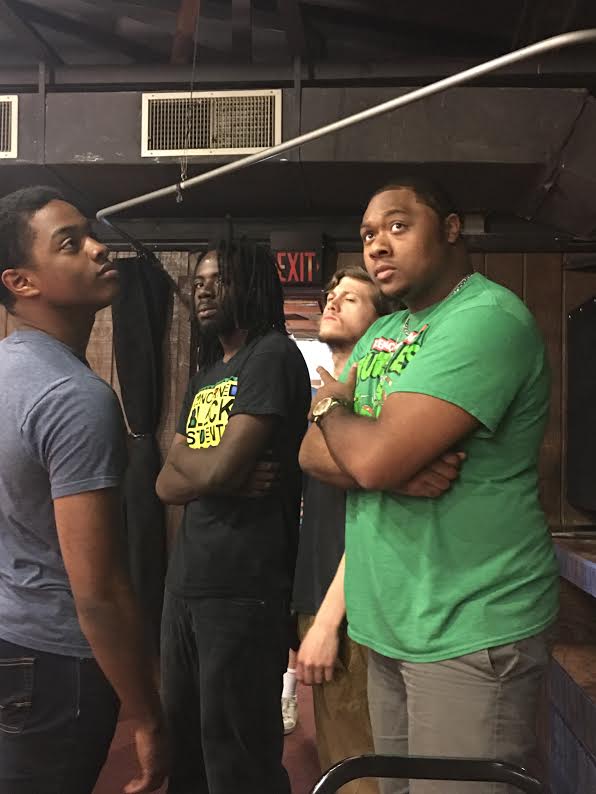 Sister Act the Musical opens at Chaffin's Barn on Thursday - were you aware that openings at the Barn, since they are on a Thursday, feature two shows? A noontime matinee is followed by the more traditional 8 p.m. curtain on opening day! - and that means one of our special CBDT correspondents (this time it's Music City's favorite musical theatre diva Martha Wilkinson) have sent us a backstage peek at what all's going on to bring the musical to the stage. We assure you, these handsome men are not playing nuns. Or at least we don't think they are! #herecomethenuns
Verge Theater Company opens Beneatha's Place, which runs in repertory with The Whale (which opened last week) tomorrow night at Belmont's Black Box Theater.
/nashville/article/BWW-Review-Knights-Performance-Elevates-Verge-Theater-Companys-THE-WHALE-20170606
All Shook Up - the musicalized updating of Shakespeare's Twelfth Night, set to a score of Elvis Presley hits - opens this Friday night at Towne Centre Theatre starriing 2015 First Night Night Most Promising Actor Karissa Wheeler.
Two of Nashville's boundary-expanding, envelope-pushing theater companies - Woven Theatre and KB Productions - have announced creative and production teams for their summer productions, and the directors (Kyle Odum and Jaymes Campbell) are both excited for the opportunities to bring challenging works to Nashville audiences.
Kicking off Season #2 for Woven Theatre is the original Uncanny by Miles Gatrell, running June 29-July 9 at the Belmont Little Theater beneath Hail Hall: Imagine if Wes Anderson directed the Buffy Cast in an X-Men movie. High school senior Eileen Monroe (played by Rachel Woods) has been reading minds since she was thirteen. As her faith in the world dwindles, she is offered the opportunity to join a team of teenage superhero called The Uncanny Youths. Under the tutelage of English teacher Paul Paton (Josh Kiev), Eileen and her crew of super-powered oddballs discover if they have what it takes to be the next generation of heroes. Gatrell helped kick start the theatre's first season in the summer of 2016 with the world premiere of Giant Squid.
Director Kyle Odum has this to say about Uncanny: "There is a reason we have superheroes. They did not emerge from some nebulous space. It's not like one day we didn't have them and now we do. The word "superhero" itself dates to around 1917, but we certainly had characters that fit the criteria long before that. Robin Hood was a super hero. Hercules was a superhero. Zorro and The Lone ranger, just to name a few more. Superheroes are not only what we see in a crowded movie theater every summer, surround by a fantastic group of super fans. Superheroes have always existed, and the purpose behind their creation has been largely unchanged. They exist to guide us.
"They exist to show us that there is a better way, that there are things we can strive for. We look to them when times are dark and bleak and we don't know how to continue; when we have no hope. Many of our modern superheroes came out of the darkest of times. Super heroes find their roots in folklore, revolution, and philosophy. Their stories are our stories, just on a slightly more cosmic level. As much as we love our heroes, there is something we must never forget. We most also hold them accountable. Uncanny originally sprouted as a reaction to Man of Steel, but from that inception it has gone so much further. No matter how cosmic or how alien these heroes may be, underneath the capes, and behind the masks they are largely human. Uncanny never forgets that."
In addition to Woods and Kiev, Odum's cast includes Ævar Jónsson (Levi Watson), Sarah Wood (Tabatha Berry), Bret Carson (Traiteur) and Michele Richardson (Villian). Individual tickets and season tickets are available at woventheatre. Tickets are $10 online and $15 at the door.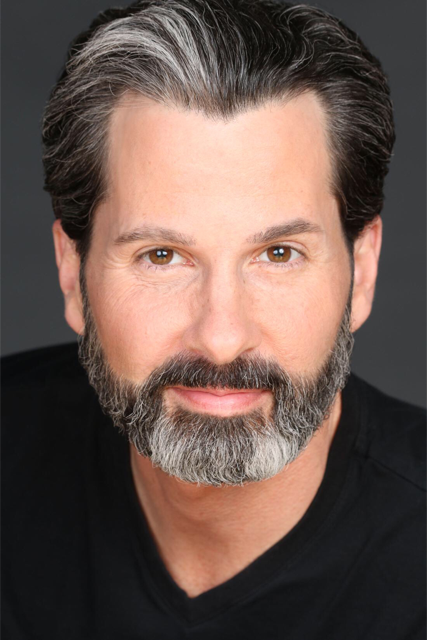 Jaymes Campbell directs the latest from Nashville-based KB Productions - The Water's Edge by Theresa Rebeck - running Friday, June 30 through July 8 at The Darkhorse Theater.
After an absence of 17 years, Richard (Gerald Pitts) has finally come back to the now shabby lakeside home occupied by his wife, Helen (Anastasia Zavaro), and their children, Erica (Elisabeth Yancy) and Nate (Eric Butler).
Richard and Helen were separated years ago after suffering a devastating loss. Helen, who has thwarted every effort by Richard to see his children, has been steeping in grief ever since. When Richard arrives with his young girlfriend, Lucy (Maggie Pitt), the family's hospitality and humanity find their limits as their painful history is resurrected.
KB Productions' board member Jaymes Campbell will direct this Rebeck play for Darkhorse audiences. He is originally from Atlanta, where he worked in the professional entertainment field for over ten years before moving to Nashvillle. Shortly after moving to Tennessee, he helped produce as well as act in several shows with The Other Me Theatre Group before cofounding the Vortex Theatre Group in Spring Hill.
To help you find your way through the maze of show openings and closings in the Nashville area, allow us to direct your attention to the Nashville Theater Calendar:
/nashville/article/Critics-Choice-Whats-Playing-in-Tennessee-Nashville-Theater-Calendar-for-June-7-20170606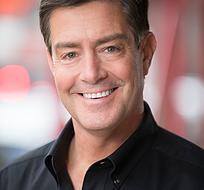 Following an extensive national search, playwright-director-producer Scott Seidl - whose collaboration with Stephen Kummer, Across the Lines, will be given a workshop production locally later this summer - will become the Georgia-based Augusta Players' new executive and artistic director and C.O.O. on September 1. He replaces Debi Ballas, who announced her retirement this past September after leading the Players for 19 seasons.
"The Augusta Players has been Augusta's premier theatre company since 1945. As the oldest and certainly among the finest performing arts groups in Augusta, the Augusta Players has become a cultural fixture in the community. The organization is poised to grow into a leading regional theatre company. This continued growth has been due in no small part to members of the community who believe that quality performing arts are an essential part of any community.
"I'm thrilled to be allowed to lead this theatre company and look forward to working side by side with the staff and board of directors as we guide the organization into the future," Seidl says.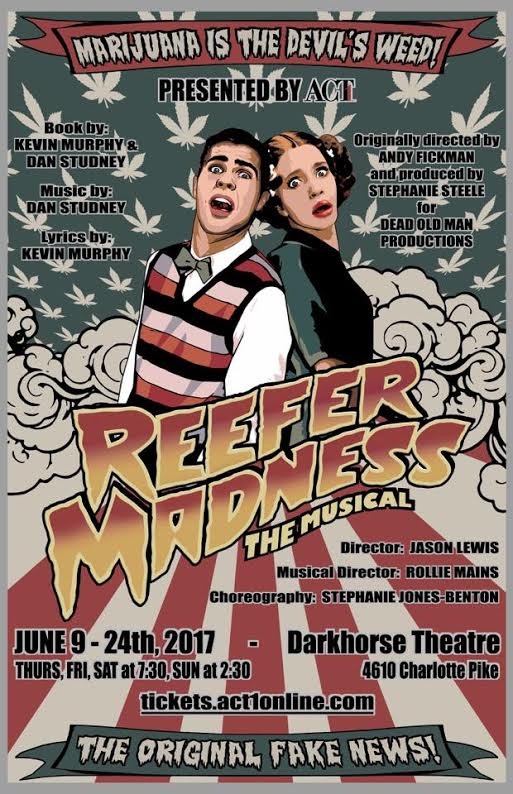 Artists Cooperative Theater 1 - known around here as ACT 1 - will reveal its 2017-18 season on Friday night during the opening night festivities for Reefer Madness, the Musical. The final production of the 2016-17 season will also mark the swan song of executive director Memory Strong-Smith, who will hand over the reins to longtime ACT 1 major domo and theater man-about-town Eric Ventress. Lady Strong-Smith served in the position for two years.
TODAY'S QUERY: The Tony Awards are coming up Sunday night, June 11 (playing on CBS at the same time as Game 6 of the Stanley Cup Final airs on NBC - eliciting much drama in Smashville aka Nashville)! Do they really matter to people and theaters in the hinterlands or are they just a New York-centric thing? How do you feel about them? Do you celebrate and plan a to-do? Or do you ignore them and go about your life like it's any other day?
For me, I celebrate! I annually host a big Tony Awards party with a lot of food, frivolity and fun (and enough alcohol to lubricate things so the evening moves more smoothly and gets perhaps a bit more raucous) and put my guests to the test by asking them to predict the winners! Ultimately, the person with the best scorecard takes home some pretty nifty swag to help them recall the evening throughout the coming year! I also DVR the Tonys so I can actually watch and enjoy all the musical performances and acceptance speeches without a houseful of people surrounding me! This year, of course, there will be hockey on one of the other TVs to keep us up-to-date on the Nashville Predators' efforts to bring home the Stanley Cup to Music City.
Patrick Kramer Like all awards shows, the only people they truly matter to are producers.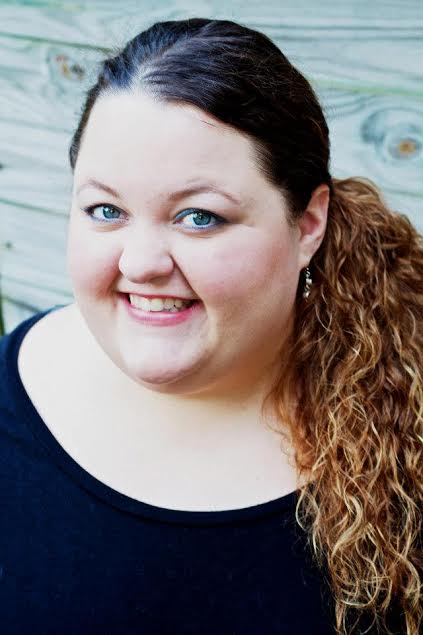 Amanda Lamb I do like to see Broadway on tv, but it is much more exciting if I have seen the shows.
Eric Ventress Personally, I don't care about them; I'll almost certainly never see the shows receiving the awards, and being that I'm not a huge fan of musicals, the interludes hold almost zero appeal for me. I can always catch the best bits on YouTube the next day anyway. (And because I'm consistent, I also generally don't care for the Oscars or pretty much any other awards show.)
Memory Strong-Smith I'm not a huge fan of awards shows to begin with, but it's fun to get together with some friends and watch it!
Ross Bolen They are more than just New York-centric, they are Broadway-centric. Between 1990 and 2010 six Pulitzer Prize winners could not be considered for "best" play because they were not produced on Broadway. I don't really care about them one way or another, but they are definitely more than just New York-centric, hence the Obie awards...
Jennifer Richmond This will make the fourth year that I'll be in NYC during the Tonys. People always assume I'm there for them. Nope. There for the Belmont Stakes. If I have a friend up for something, I hope they win. For the most part I stopped watching award shows altogether. Just something about it bothers me. Not that I judge you if you do watch them. I understand enjoying them.
Paul J. Cook I'll be the dissenting voice - I love them!
Tony Marks Speaking up for TPAC (Tennessee Performing Arts Center), they matter a lot to us as (1) they tend to determine whether a touring production will be mounted, (2) they help us educate our audiences about new works hitting the road, and (3) we feel responsible for bringing anything that wins a Tony Award to our community here in Middle TN. Plus, following in your footsteps, Jef, we now host an annual viewing party on Polk Stage and that's pretty fun!
Donald Groves Don't forget that for many people who love the theater (especially kids in rural areas) they are one of the very few ways to see any of these performances. Watching the Tony's every year as a kid was one of the things that inspired me to perform!
Jonathan Pinkerton They matter. They celebrate the best of the best. They serve as a great tool to introduce new and celebrated shows to an audience that might not otherwise have access to them.
It's also one of the last bastions of the glitz and glamour once synonymous with 'a night at the theatre'. Plus, any chance to dress up and gather with friends to watch and root for our favorites...now that's a win!
Lane Wright I have watched them religiously every year since I was a kid. I even used to tape all the musical numbers to re-watch later. I have always thought the Tonys were the best award shows out there, with the most compelling musical numbers. And even though...See More
Cara Richardson I think it matters. When I was a kid (and even now) and loved theatre so much, I never got to go to NYC. My chance at experiencing Broadway came down to two days: Tony's and the Macy's Thanksgiving Day Parade. There are a lot of people out there like me. We need that day.
Philip Storvik Eh. It's mostly NYC and Broadway fanatic-centric, so I've little in common with almost all of it. If Neil Patrick Harris or Hugh Jackman host, I'll watch.
Cat Arnold It's the only way I keep up with what is new. I like to watch the performances. I don't have the time or the money to go to New York and see shows, so I like that part of it. But I also am not up on any of the productions, so I have no investment in the actual awards.
Candilyn Crosby Snow Wouldn't miss it! It's a theater education disguised as a party!
Martin A. Brady What amazes me is that a major TV network (CBS) still sees fit to broadcast the Tony show in primetime. I've never researched it, but I can't imagine the ratings are anything but mediocre. Let's face it, on the broad appeal level, it ain't the Oscars or the Grammys - and exactly who ARE those New York-based and London-import actors, directors, etc., whom non-geek viewers have never heard of? I just tune in to see if they are doing a scene/song from Hamilton.
Jonathan Pinkerton Martin, your comment got me curious, so I checked...Just over 12 million viewers in 1989 was the all-time high. Lowest viewership since was a little over four million in 2007. Last year saw highest ratings in 15 years (thanks, Hamilton) with 8.7 million viewers...so yes, some people watch.
This year's Oscars scored some 32.9M viewers (down two million from last year), so you're right...it's not a ratings powerhouse like other award shows.
Martin A. Brady Yes, well, the great unwashed hordes flock to movies, good and bad, and listen endlessly to a lot of terrible new music. But those same folks probably don't go to the theater. You mean, in the whole country, only four million people watched the show in 2007? (I have never completely understood the ratings metrics.) That would be like the entire Metro area of Detroit watching the Tonys, while the entire rest of the whole country completely ignored it! They'd do better showing another rerun of Big Bang Theory! Thanks for the research, Jonathan. Maybe CBS considers the broadcast part of their pro bono mission!
Susan Adkins I love them. It's a great intro to what's current on Broadway and theater actors give much better acceptance speeches. The show is much more entertaining. And being a stage actor myself I feel an attachment to them, more than the Oscars.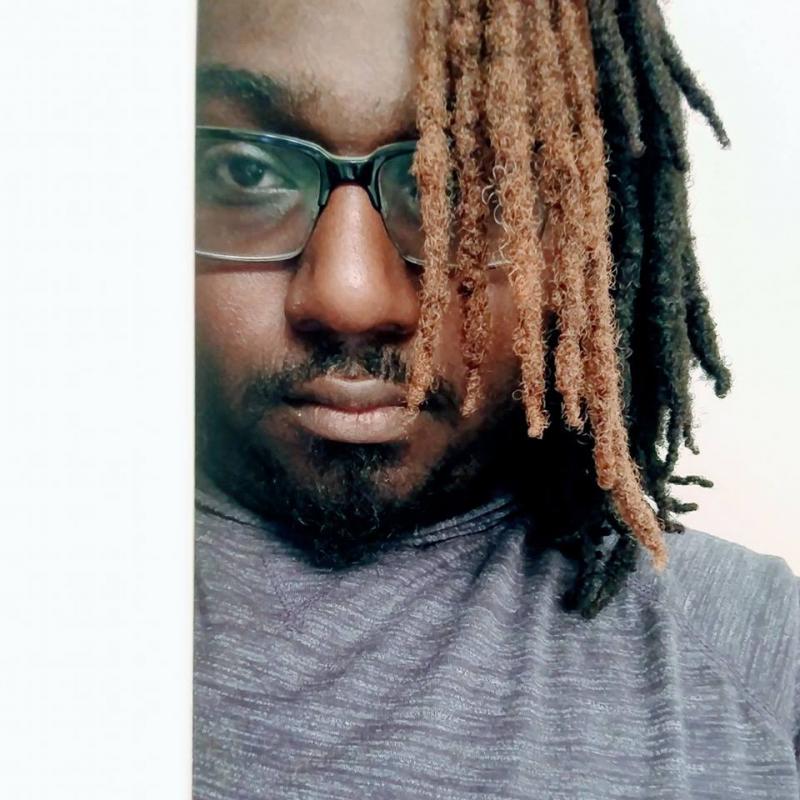 Dominique Howse I'm going to be honest. I watch the Tonys because I feel that people of color are represented and respected WAY better than any other award show does for us. The Grammys nor the Oscars or Emmys really do us justice...But I would definitely like to see more POC regardless.
Jan Dial I love to watch the Tonys! Gathering local actors to watch with me makes it a true party!
Nancy Hickman McNulty I love the Tony Awards and can't wait!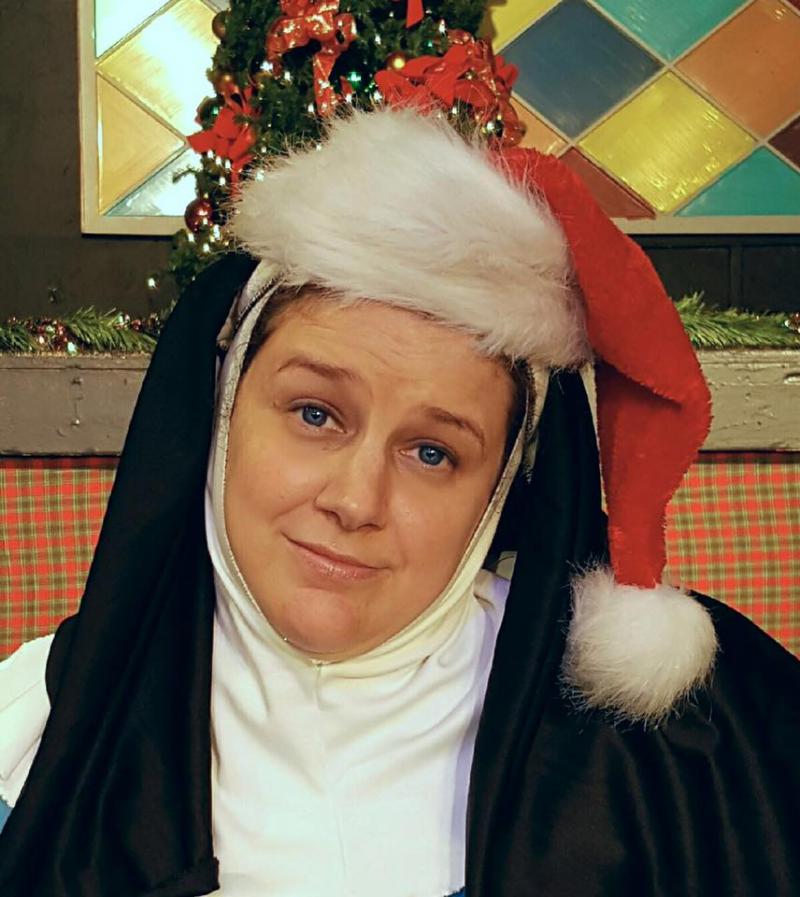 Today we're singing a chorus or two of "Happy Birthday" to a chorus of our favorite theaterati, including: actor Rendell Dubose (Roxy Regional Theatre's Ain't Misbehavin'); Cumberland County Playhouse favorite Danielle Hill; and production stage manager par excellence Suzanne Spooner-Faulk (who's got Mary Poppins at The Larry Keeton Theatre currently percolating on her front burner). They share today's celebrations with Jessica Tandy (born in 1909), perhaps best known for her performance as Blanche DuBois on Broadway in A Streetcar Named Desire and on film as Daisy Werthan in Alfred Uhry's Driving Miss Daisy, the role for which she won an Oscar. Bye Bye Birdie, Annie, Applause and Golden Boy composer Charles Strouse was born on this date in 1928. Also debuting in the world on this date were Dolores Grey (1924), Anne Twomey (1951), Liam Neeson (1952) and Victor Slezak (1957).
/nashville/article/Thank-You-PlacesProduction-Stage-Manager-SUZANNE-SPOONER-FAULK-20170530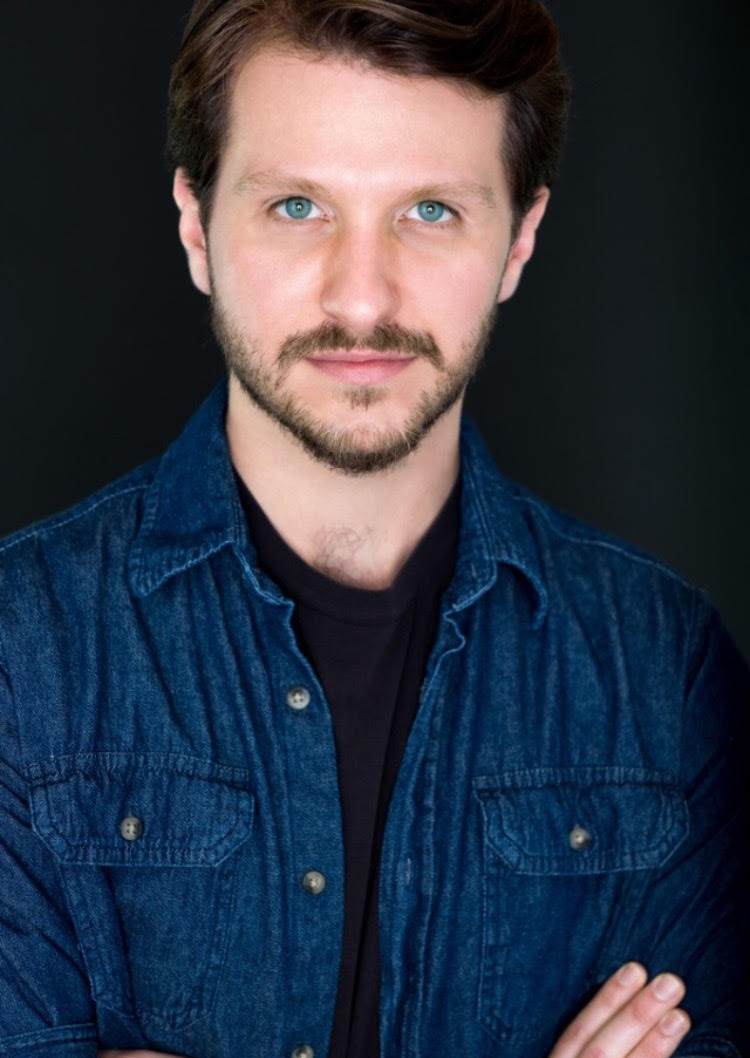 Stories you might have missed:
/nashville/article/Thank-You-PlacesProduction-Stage-Manager-Daniel-DeVault-20170606
/connecticut/article/Where-Are-They-Now-ANNABELLE-FOX-20170606
From the archives of BroadwayWorld Nashville come these gems guaranteed to give you a bit of perspective on the local theater community:
/nashville/article/Photo-Coverage-First-Night-The-Tony-Concert-20110608
/nashville/article/Summer-Stages-BWWs-Top-Summer-Theatre-Picks-Nashville-20120607
/nashville/article/Hey-Jef-Heres-My-Headshot-PAULA-MAKAR-20120607
/nashville/article/BWW-Interviews-THE-BOYS-IN-THE-BAND-Cast-Takes-On-The-Friday-Five-On-A-Thursday-20120607
/article/THE-NUTTY-PROFESSOR-Headed-to-Broadway-this-Fall-20140606
/nashville/article/BWW-Review-Street-Theatre-Companys-DOGFIGHT-20150607#
We have gleaned these chestnuts from our Theater Journal that represent history-making theatrical events: Judy Holliday, the Tony Award- (for Bells Are Ringing) and Oscar-winning actress (for Born Yesterday, the role of Billie Dawn, which she created on Broadway), died in 1965 at the young age of 43. Steve Silver's Beach Blanket Bingo debuted in San Francisco in 1974. The Lion King took home the best musical award at the 1998 Tony Awards, shutting out the heavily favored Ragtime for the top prize. Yasmina Reza's Art won the best play award, while Cabaret and A View From the Bridge took home the Tonys for best revival of a musical and of a play, respectively. In 2012, Kenneth Longergan's Medieval Play opened off-Broadway, starring Josh Hamilton and Tate Donovan.
From Garson Kanin's Born Yesterday:
Billie Dawn: You could have saved yourself the trouble. I don't read papers.
Paul Verrall: Never?
Billie Dawn: Yeah, once in a while the back part... the funnies.
Paul Verrall: Oh, I think you should. The, the front part... the not-so-funnies.
"Because when ya steal from the government, you're stealing from yourself, ya dumb ox." - Billie Dawn, Born Yesterday by Garson Kanin
From Arthur Miller's A View From the Bridge:
"You'll see, you'll get a blessing from this!" - Beatrice, A View From the Bridge by Arthur Miller
"A lawyer means the law, and in Sicily, from where their fathers came, the law has not been a friendly idea since the Greeks were beaten." - Alfieri, A View From The Bridge by Arthur Miller
And that brings us to the end of our broadcast day, gentle readers, so you may now return to the kitchen to complete preparations for your Tony Awards groaning board (don't forget the Hello, Dolly bars this year!) and to plot the course of your theater travels for the weekend! Remember this: no matter where in the world you find yourself today, CELEBRATE THE MAGIC OF LIVE THEATER!
Related Articles View More Nashville

Stories

Shows
Jeffrey Ellis is a Nashville-based writer, editor and critic, who's been covering the performing arts in Tennessee for more than 35 years. In 1989, Ellis (read more...)