Latest News on Rachel Woods
Rachel Woods News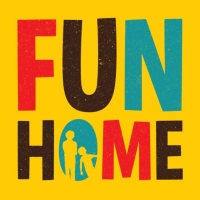 Cain Park to Present RENT and FUN HOME in 2023
by Blair Ingenthron - Jan 28, 2023
Cleveland Heights Mayor Kahlil Seren has announced the Alma Theater productions for Cain Park's 85th season: RENT, which will run June 8-25, 2023; and FUN HOME, which will run August 10-27, 2023.
Review: THE LAND OF OZ at Dobama
by Roy Berko - Dec 8, 2022
What did our critic think of THE LAND OF OZ at Dobama? Since 1959, Dobama Theatre has been dedicated to premiering important new plays by established and emerging playwrights in professional productions of the highest quality. THE LAND OF OZ, is a good selection for them to undertake.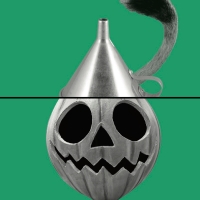 Dobama Theatre Presents World Premiere Musical THE LAND OF OZ
by Stephi Wild - Nov 25, 2022
The holiday production for Dobama Theatre's 2022/23 mainstage season is the World Premiere musical THE LAND OF OZ. This funny and heartfelt production will run from December 2- 31, 2022 at Dobama, Cleveland's Off-Broadway Theatre.
Adriane Lenox, Pearl Sun, Darlesia Cearcy and More to Take Part in THE MOTHERHOOD CONCERT: TRUTH SET TO MUSIC
by Chloe Rabinowitz - Jul 21, 2021
It was announced today the Parent Artist Advocacy League for Performing Arts and Media will present a virtual concert showcasing the original work of mom-composers/lyricists, brought to life by mom-singers and musicians (and a couple of dads!) from Broadway stages and beyond, to stream on International Mother Artist Day, Monday, August 2 at 7 PM.
BWW review and previews: BLANK CANVAS'S LIVE THEATRE, CPH PLANS FOR 20-21, DR. FAUCI'S THEATRE MESSAGE and more….
by Roy Berko - Oct 5, 2020
Casting Announced for Raven Theatre's EDEN PRAIRIE, 1971
by Chloe Rabinowitz - Feb 28, 2020
Raven Theatre has announced casting for its world premiere of Mat Smart's stark, passionate drama Eden Prairie, 1971, directed by Henry Wishcamper.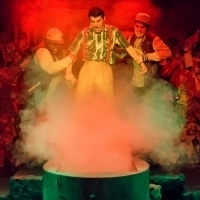 BWW Review: THE TOXIC AVENGER is a Slapstick, Double Entendre Farcical Delight at Blank Canvas
by Roy Berko - Jul 14, 2019
Blank Canvas has a niche audience. They love slasher, off-the-wall, ridiculous plotted plays, especially musicals.

BWW Review: THE LITTLE FOXES Captivatingly Shines Spotlight on Power and Greed at Darkhorse Theatre
by Cillea Houghton - May 16, 2018
There's something striking about the way that THE LITTLE FOXES manages to leave an impact on its viewers, not with flash and spectacle, but with its piercing dialogue and moral complexity.

Shute-Pettaway, Wilds Head Cast of ACT 1's Upcoming Production of THE LITTLE FOXES
by Jeffrey Ellis - Apr 3, 2018
Helen Olaketi Mariah Shute-Pettaway, a 2011 First Night Honoree and one of Nashville's most revered actresses, will take on the iconic role of Regina Giddens in the ACT 1 production of Lillian Hellman's The Little Foxes. Directed by 2014 First Night Honoree Jeffrey Ellis, senior contributing editor for BroadwayWorld.com, The Little Foxes runs at Darkhorse Theatre May 4-19.
BWW Review: BIG LOVE, A PLAY, or 50 Brides for 50 Brothers
by Jeffrey Ellis - Feb 26, 2018
Who'd have thought that a play written in 2000 and based upon a work by Aeschylus from 463 BC (give or take a year or two) would prove to be so timely in the 21st Century? Yet that is exactly what Big Love, a play by Charles Mee, directed by Amanda Card and produced by Tamara Todres, Kristin McCalley and Clayton Landiss, has proven in six performances at a former Methodist Church in Inglewood, delivering a production that challenges preconceived notions about a myriad of issues, ranging from sexism, racism and any number of other "isms" that punctuate our current conversation.