Critic's Choice: What's Playing in Tennessee? Nashville Theater Calendar for June 7

Feeling the urge to let your imagination run wild, your spirit to soar or to just leave the world in which you live and go on an adventure? Sounds like a trip to the theater is in order! Luckily, companies all over the Volunteer State have been hard at work, creating new productions to transform and to transport, shows that will entertain you this summer. That's where THE NASHVILLE THEATER CALENDAR comes in handy: Peruse our listings every week to find out what shows you should see!
Your show missing from our calendar? Send details about your production to jeffrey@bwayworld.com (and be sure to include an illustration or photo).
Through June 9 Million Dollar Quartet - Cumberland County Playhouse, Crossville. Cumberland County Playhouse will present Million Dollar Quartet, the Tony Award-winning musical that electrified Broadway. Playhouse stalwart Daniel Black (The Addams Family) will play the "King of Rockabilly" Carl Perkins, and Ross Griffin (A Sanders Family Christmas) will perform as the feisty and flamboyant Jerry Lee Lewis. Two Playhouse newcomers complete the legendary quartet: Edward La Cardo as Elvis Presley and Stephen Edwards Horst as Johnny Cash. Director Bryce McDonald's cast also includes Molly Dobbs (A Chorus Line) as Presley's girlfriend, Dyanne, and Playhouse artistic director Britt Hancock (The Odd Couple), who will portray Sam Phillips, who brings the group together for this historic jam session. Playhouse musicians Tony Greco and Chet Hayes round out the cast as bassist Brother Jay and Fluke the drummer. All of the performers in Million Dollar Quartet will be playing instruments live on stage as their iconic characters, under the musical direction of Ron Murphy. Tickets? Call (931) 484-5000. Details? www.ccplayhouse.com
Through June 11 Second Annual Tennessee Playwright Festival - Lakewood Theatre Company, 2211 Old Hickory Boulevard, Old Hickory. Featuring Danielle Allen's Candy Salad and one act plays by John Carpenter, Lindsey Grah and Danna Sims. Tickets are $10 each or purchase a Festival Pass online or at the door for only $20 to see all five plays: Candy Salad, May 27, June 4 and 9; When I See You and Reunion, May 28, June 2 and 10; Choices and Dance Queens of Maple Street, May 26, June 3 and 11. Tickets? www.ticketsnashville.com
Through August 10 Smoke on the Mountain - Cumberland County Playhouse, Crossville. Smoke On the Mountain, the ever popular bluegrass/gospel musical, kicks off its 24th year at Crossville's Cumberland County Playhouse, on Friday, June 2, as director Weslie Webster welcomes two new members to the famEd Sanders Family Singers. DeeAnna Etchison (Gypsy) and Cory Clark (The Little Mermaid) make their Sanders Family debuts as twins Denice and Dennis in the 2017 rendition of Smoke on the Mountain, with the production headed by Playhouse veterans Lauren Marshall (The Odd Couple) and Daniel W. Black (now playing Carl Perkins in Million Dollar Quartet) as the family matriarch and patriarch. Joining them are the recently married Jensen Crain-Foster (The Addams Family) as June Sanders, Brett Mutter (A Sanders Family Christmas) as Pastor Mervin Oglethorpe and Joseph Wilson (Mamma Mia) as Uncle Stanley. Smoke on the Mountain runs June 2 through August 10. Tickets? (931) 484-5000. Details? www.ccplayhouse.com
Through June 11 Arsenic and Old Lace - Murfreesboro Little Theatre, 702 Ewing Boulevard, Murfreesboro. What's one more body where the family is concerned! Murfreesboro Little Theatre is proud to present Joseph Kesselring's dark comedy Arsenic and Old Lace. Sisters Abby and Martha Brewster are happy in their quiet Brooklyn home near the cemetery, the serenity only interrupted by their delusional nephew's antics as Teddy Roosevelt. As they busy themselves with many 'charities,' their other nephew Mortimer decides to come back home. Mortimer is a dramatic critic who wants nothing more than to marry the minister's daughter and return to the world of real estate. But before he can settle into suburban bliss, he discovers a corpse in the window seat and begins to wonder which member of his family is a killer! As Mortimer attempts to sort this out, his criminally insane brother Jonathan decides to join the family reunion, bringing along his own personal plastic surgeon ... and another body! One more blow of Teddy's bugle may bring the law, and then it'll be curtains for them all! Directed by Melvin Springs, 'Arsenic and Old Lace' stars Jessica Wells, Tyson Pate, Thomas Esson, Lisa Fisher, RJ Polito, Jess Townsend, Sean Richardson, Russell Richardson, Perry Poston, John Mark Redding, RJ Palhegy, and Josh Jennings. Friday and Saturday performances begin at 7 p.m., with an additional Thursday night showing on June 8. Sunday matinees begin at 2 p.m. Tickets? (615) 893-9825. Details? www.mltarts.com
Through June 11 Really Rosie, a musical Maurice Sendak and Carole King - Encore Theatre Company, 6978 Lebanon Road, Mount Juliet. Book & Lyrics by Maurice Sendak, Music by Carole King. Director Don Breedwell, Music Director James Bealor. Rosie, the sassiest kid on her block of Brooklyn's Avenue P, entertains herself and her friends by acting out show biz fantasies, notably directing and starring in an Oscar winning movie. Opens Friday, June 2 and runs weekends through Sunday, June 11
Friday and Saturday: 7:30 p.m.; Sunday - 2:30 p.m. Tickets? www.ticketsnashville.com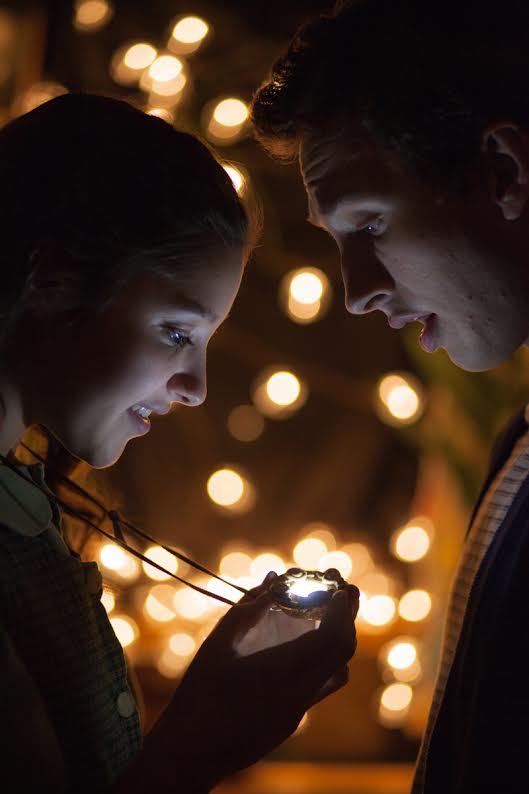 Through June 17 Peter and the Starcatcher - Arts Center of Cannon County, 1424 John Bragg Highway, Woodbury. Peter and the Starcatcher provide a humorous and fantastical back story for the beloved character of Peter Pan and his arch-nemesis Captain Hook. In this wickedly imaginative play, we meet a poor orphaned child on the high seas simply called Boy because in the absence of a mother and a father, he was never given a name. His sad and lonely world is turned upside down when he meets Molly. The daughter of famous Starcatcher Lord Astor, our heroine is on a mission to save the world and protect a treasure trunk filled with magical star stuff from getting into the hands of evil and greedy pirate Black Stache. As they travel aboard the Neverland ship headed for a faraway land, Molly and Boy learn about love, friendship and forge an unbreakable bond. Sponsored by Saint Thomas Stones River Hospital and directed by Tara Winton, this production features Adam LaPorte as Boy and Julia Kelley as Molly. The cast also includes Justin Winton, David Cummings, Spree Star, Jeffrey LaPorte, Ted Verbeten, Ric Kinkade, Nolan Ragland, Noah Brady, Matthew Connors and Eli Ragland. Tickets? Call (615) 563-2787. Details? www.artscenterofcc.com
Through June 17 The Whale and Beneatha's Place - Verge Theatre at Belmont Black Box Theater, 1575 Compton Avenue, Nashville. Curtain is at 7:30 p.m. for each performance. Samuel D. Hunter's The Whale, directed by Jaclynn Jutting, plays June 2, 3, 10, 11 and 14. Beneatha's Place, by Kwame Kwei-Armah, is co-directed by David Ian Lee and Summer Shack; it runs June 8, 9, 15, 16 and 17. Tickets? (615) 306-6183. Details? www.vergetheaterco.org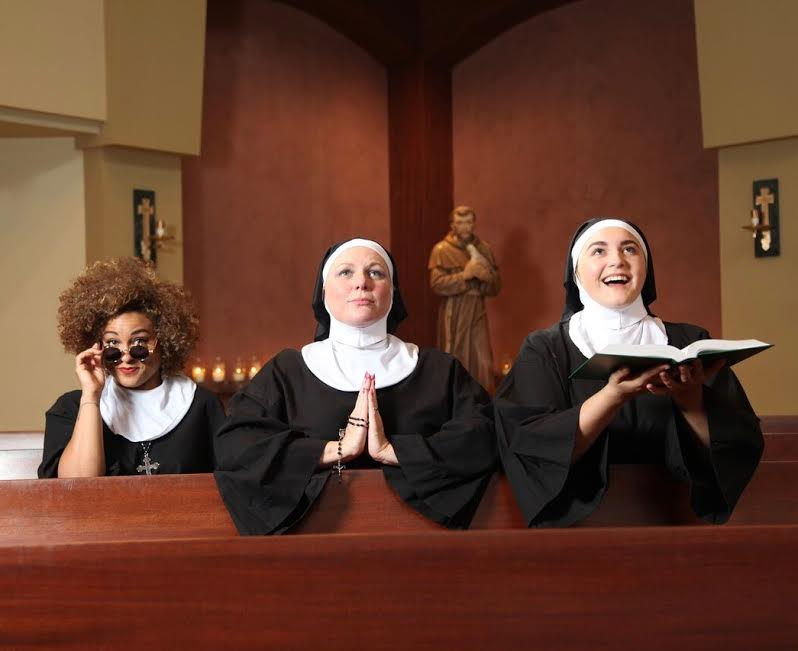 June 8-July 22 Sister Act - Chaffin's Barn, A Dinner Theatre, 8204 Highway 100, Nashville. Meggan Utech and Gracie McGraw will make their Chaffin's Barn debuts this summer, joining Barn favorite Martha Wilkinson in Sister Act, the hilarious, five-time Tony Award-nominated musical, opening June 8 and running through July 22. When disco diva Deloris Van Cartier (Utech) witnesses a murder, she is put into protective custody in the one place cops are sure she won't be found-a convent! Disguised as a nun, she finds herself at odds with both the rigid lifestyle and an uptight Mother Superior (nine-time First Night Award winner and 2015 First Night Honoree Wilkinson). Bradley Moore, assistant artistic director at Chaffin's Barn, directs, with musical direction by Kelsi Fulton and choreography by Everett Tarlton. His cast includes McGraw as Sister Mary Patrick and Caitlyn Porayko as Sister Mary Robert, along with Vicki White, Katie Bruno, Jenny Norris Light, Anna Carroll, Lynda Cameron-Bayer, Megan Arrington, Devin Bowles, Stewart Romeo, Curtis Reed, Gerold Oliver, Alex Piniero, David Arnold and Brett Cantrell. Before each show, Chaffin's Barn presents a delicious prime rib buffet featuring choices for everyone from the carnivore to the vegan, as well an a la carte menu which includes several choices for all appetites and wallets: Small plates include hummus and veggies and the special Farmer's Caviar and chips, or Philly Cheese Steak sandwiches, sliders or a fresh house salad. Tickets? Call (615) 646-9977. Details? www.dinnertheatre.com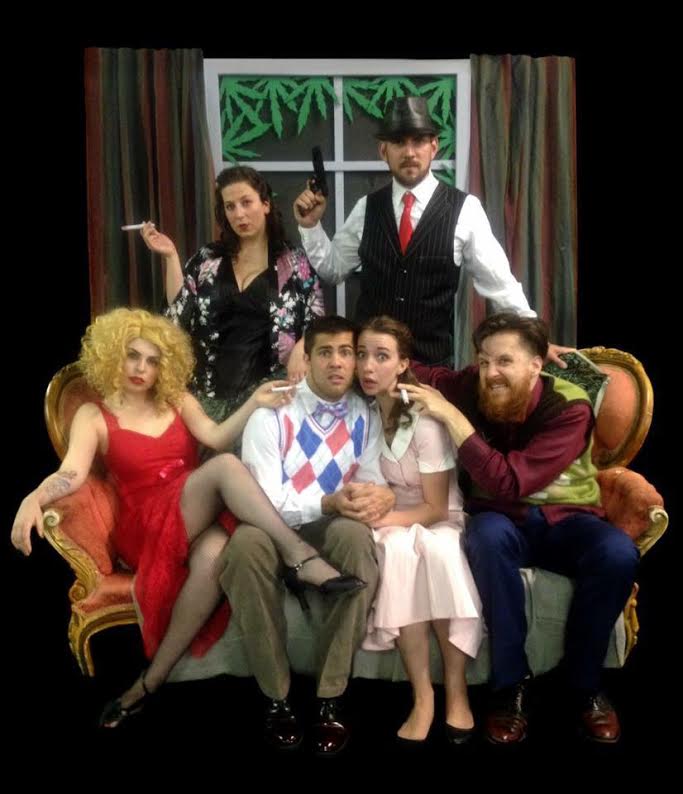 June 9-23 Reefer Madness - ACT 1 at Darkhorse Theater, 4610 Charlotte Avenue, Nashville. Jason Lewis directs the regional premiere of Reefer Madness the Musical to close out ACT 1's 2016-17 season, opening June 9. A musical satire based on the 1936 cult film classic, Reefer Madness the Musical opened in Los Angeles in 1998. The book and lyrics were written by Kevin Murphy with music by Dan Studney. This musical tells the tale of the Harper Affair, in which young Jimmy Harper (Cameron Gilliam) finds his life of promise turn into one of debauchery and murder thanks to the new drug menace marijuana. Along the way, he receives help from his girlfriend Mary and Jesus himself, but always finds himself in the arms of the Reefer Man and the rest of the denizens of the Reefer Den. The show opened Off Broadway on September 15, 2001. Director Lewis is joined on the creative team by choreographer Stephanie Jones-Benton and musical director Rollie Mains. Cast members include Ben Gregory as the Lecturer, MAggie Wood as Mary Lane, Trey Palmer as Jack Stone, LaDarra Jackel asMae, Andy Riggs as Ralph and Nikki Berra as Sally. Reefer Madness opens June 9 at the Darkhorse Theater and runs through June 24. Thursday-Saturday shows begin at 7:30 p.m., and Sunday matinees at 2:30 p.m. Tickets are $20 at www.tickets.act1online.com.
June 9-25 Pippin - Street Theatre Company at Holy Trinity Ciommunity Church, 6727 Charlotte Pike, Nashville.Pippin tells the story of the eponymous young man as he searches for meaning and his place in the world. Along the way, he tries his hand at war, gluttony, sex, politics, and domesticity but never quite finds his "Corner of the Sky." Meanwhile, a troupe of players led by The Leading Player strive to convince Pippin to help them achieve "a climax justly famous throughout the civilized world!" STC's production of Pippin is charging into the 21st century by embracing social media to help tell the story. Audiences will be invited to keep their devices out and share with the cast on Twitter and Instagram throughout the performance. (Standard prohibitions of photography and audio/video recording will still be in effect.) STC's cast for Pippin includes Ryan Greenawalt as Pippin, David Ridley as The Leading Player, Elliot Robinson as Charlemagne, Amanda Elend, as Catherine, and Natalie Rankin as Fastrada. Pippin is directed by STC artistic director Jason Tucker with musical direction by Randy Craft and choreography by Mallory Mundy. Designers include Sarah Levis (props) and Christen Heilman (costumes). Jason Tucker designs the lights in consultation with Katie Gant. Pippin performs Thursday Friday, and Saturday nights at 7:30, Sunday June 11 at 2:00, Sundays June 18 and 25 at 5:00. Tickets are $24 for adults and $20 for children, students, and seniors (60+) with two Pay-What-You-Can performances on Thursday June 15 and Thursday June 22 (minimum ticket price of $10). There is a $3 fee for every ticket sold.
June 9-25 Legally Blonde, The Musical - Center for the Arts, 110 W. College Street, Murfreesboro. A fabulously fun international award-winning musical based on the adored movie, Legally Blonde The Musical, follows the transformation of Elle Woods as she tackles stereotypes, snobbery and scandal in pursuit of her dreams. This action-packed musical explodes on the stage with memorable songs and dynamic dances. Equal parts hilarious and heart-warming, this musical is so much fun, it should be illegal! Tickets? www.brownpapertickets.com
June 13-18 Dixie's Tupperware Party - Tennessee Performing Arts Center's AnDrew Johnson Theatre, Nashville. Dixie Longate, who ranks as one of the top Tupperware salespeople in the country, brings Dixie's Tupperware Party to AnDrew Johnson Theater. Dixie brings her colorful brand of southern wit, charm, and extensive knowledge of Tupperware to create a hilarious good ol' fashioned party filled with outrageously funny tales, heartfelt accounts, free giveaways, audience participation, and the most fabulous assortment of Tupperware ever sold on a theater stage. Dixie's Tupperware Party ran off Broadway and was nominated for a Drama Desk Award Nomination in 2008. Tickets? (615) 782-4040. Details? www.tpac.org
June 15-July 1 Mary Poppins - The Larry Keeton Theatre, 108 Donelson Pike, Donelson. Mary Poppins, based on the P.L. Travers book that was adapted into the hit 1964 Disney film that blended animation with live action photography, opens June 15, running through July 1. Music is by Robert B. Sherman, Richard M. Sherman and George Stiles, with lyrics by the Shermans and Anthony Drewe. The musical's book is by Academy Award-winning Julian Fellowes, the creator of the wildly popular PBS series Downton Abbey. Co-directed by Jamie London and Noah Rice (who serves double-duty as musical director), Mary Poppins will be choreographed by Melissa Carlson. London, Rice and Carlson first worked together last summer in Cabaret, in which Rice appeared as the Emcee and Carlson was a Kit-Kat Girl, under London's direction. For the upcoming production, Jim Manning is scenic designer, with Allen Stokes as sound designer. Suzanne Spooner-Faulk is production stage manager and properties designer. London, who is the artistic director of the Senior Center for the Arts at FiftyForward Donelson Station, home of the Keeton Theatre, will produce. Adelaide Leonard stars in the title role, with Austin Jeffrey Smith as Bert. Tickets? Call (615) 883-8375. Details? www.thelarrykeetontheatre.org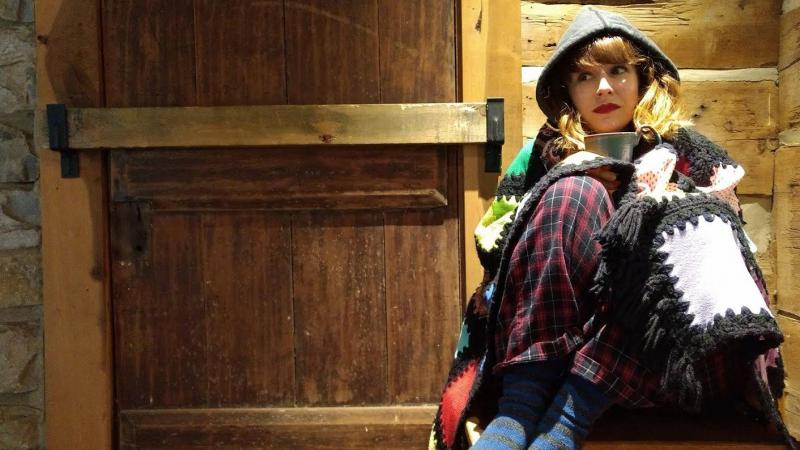 June 16-18 Brilliant Traces - Pipeline Collective at Belmont Little Theatre, Nashville. Pipeline-Collective presents the final production of its inaugural season - the Nashville premiere of Brilliant Traces, a two-person play by Cindy Lou Johnson, directed by frequent Pipeline collaborator Laramie Hearn and starring Amanda Card and Taylor Novak - at Belmont Little Theatre on the Belmont University campus June 16-18. In the middle of a blizzard, a young woman appears at a remote cabin in the Alaskan wilderness wearing a tattered wedding dress and satin shoes. Rosannah and Henry, the cabin's reclusive owner, get more than they bargained for - but maybe just what they need - in drama, described as "funny and compelling." Brilliant Tracers premiered in 1989 at New York's Cherry Lane Theatre in a Circle Repertory Company production. This will be its first full production in Nashville. Brilliant Traces is being presented under the auspices of the Actors' Equity Association Members' Project Code. Founding Members of Pipeline-Collective include Lauren Berst, David Ian Lee, Karen Sternberg, and Cheryl White. Performances are set for June 16, 17, and 18 at 7:30 p.m.in the Belmont Little Theatre on the Belmont University Campus. All tickets will be $10. For reservations or more information, visit www.pipeline-collective.com.
June 16-August 20 Disney's Beauty and the Beast at Cumberland County Playhouse, Crossville. Tickets? (931) 484-5000. Details? www.ccplayhouse.com
June 27-July 2 Something Rotten! at Tennessee Performing Arts Center's Andrew Jackson Hall, Nashville. Tickets? (615) 782-4040. Details? www.tpac.org
June 29-July 9 Uncanny from Woven Theatre at Belmont Little Theatre beneath Hail Hall, Nashville. Kicking off Season #2 for Woven Theatre is the original Uncanny by Miles Gatrell, directed by Kyle Odum, running June 29-July 9 at the Belmont Little Theater beneath Hail Hall: Imagine if Wes Anderson directed the Buffy Cast in an X-Men movie. High school senior Eileen Monroe (played by Rachel Woods) has been reading minds since she was thirteen. As her faith in the world dwindles, she is offered the opportunity to join a team of teenage superhero called The Uncanny Youths. Under the tutelage of English teacher Paul Paton (Josh Kiev), Eileen and her crew of super-powered oddballs discover if they have what it takes to be the next generation of heroes. Gatrell helped kick start the theatre's first season in the summer of 2016 with the world premiere of Giant Squid. In addition to Woods and Kiev, Odum's cast includes Ævar Jónsson (Levi Watson), Sarah Wood (Tabatha Berry), Bret Carson (Traiteur) and Michele Richardson (Villian). Individual tickets and season tickets are available at www.woventheatre.org. Tickets are $10 online and $15 at the door.
June 30-July 8 The Water's Edge from KB Productions at Darkhorse Theater, Nashville. Jaymes Campbell directs the latest from Nashville-based KB Productions - The Water's Edge by Theresa Rebeck - running Friday, June 30 through July 8 at The Darkhorse Theater. After an absence of 17 years, Richard (Gerald Pitts) has finally come back to the now shabby lakeside home occupied by his wife, Helen (Anastasia Zavaro), and their children, Erica (Elisabeth Yancy) and Nate (Eric Butler). Richard and Helen were separated years ago after suffering a devastating loss. Helen, who has thwarted every effort by Richard to see his children, has been steeping in grief ever since. When Richard arrives with his young girlfriend, Lucy (Maggie Pitt), the family's hospitality and humanity find their limits as their painful history is resurrected. KB Productions' board member Jaymes Campbell will direct this Rebeck play for Darkhorse audiences. He is originally from Atlanta, where he worked in the professional entertainment field for over ten years before moving to Nashvillle. Shortly after moving to Tennessee, he helped produce as well as act in several shows with The Other Me Theatre Group before cofounding the Vortex Theatre Group in Spring Hill.
July 13-22 & July 27-August 5 If I Were You - The Theatre Bug, 4809 Gallatin Pike, Nashville. If I Were You is an original musical by Cori Anne Laemmel and Laura Matula that follows one year in the life of four young people who do not know each other, but share something in common. They were all born on the same day. The show opens at the birthday celebrations for Phoebe (8), Bailey (12), Noorah (15), and Jonah (18). We watch the four children have similar experiences in their schools, homes and relationships, but see how they experience them completely differently. Phoebe struggles with anxiety that can make small things in the day feel difficult. Bailey is on the verge of becoming a young woman with recently separated parents and is trying to navigate through what seems to be ceaseless change. Noorah is a Muslim student in a school where she is the minority and is feeling the pressure of her teen years amplified by the feeling of being the sole representation of her culture for most of her friends. Jonah has been home schooled his entire life and is getting ready to start his life away from home and family. At the end of act one Noorah sings about how we might perceive each other differently if we couldn't make assumptions based on what we see, and who we might baselessly fear each other when we don't take the time to get to know one another in the song "I'm not Afraid of the dark." Act two opens on the lives and families of our four, Phoebe, Bailey, Jonah and Noorah, but while the stories continue on their trajectory, the actors have switched roles. Each of the leading actors now play each other and we watch an 18-year-old male walk through the life of a 15-year-old female, a young child experience life in the world of a teen on the brink of adulthood. The audience must ask themselves how they empathize differently for each character when they are portrayed by someone new. The show closes with our actors returned to their original roles, at their next birthday, a year further into each of their beautiful life journeys. The show will feature 70 young actors in two casts between the ages of 6-18.Performances will take place July 13th-Aug 5th, Thursday-Saturday at 7pm. All performances will take place at The Theater Bug, located at 4809 Gallatin Pike, Nashville in the back building of New Life Baptist Church. Tickets? www.ticketsnashville.com
July 14-23 Disney's Beauty and The Beast - The Renaissance Players at The Renaissance Center, 855 Highway 46 S., Dickson. Bonjour! Step into the enchanted world of Broadway's modern classic, Disney's Beauty and the Beast, an international sensation that has played to over 35 million people worldwide in 13 countries. Based on the Academy Award-winning animated feature, the stage version includes all of the wonderful songs written by Alan Menken and the late Howard Ashman, along with new songs by Mr. Menken and Tim Rice. The original Broadway production ran for over thirteen years and was nominated for nine Tony Awards, including Best Musical. The classic story tells of Belle, a young woman in a provincial town, and the Beast, who is really a young prince trapped under the spell of an enchantress. If the Beast can learn to love and be loved, the curse will end and he will be transformed into his former self. But time is running out. If the Beast does not learn his lesson soon, he and his household will be doomed for all eternity. Tickets? www.squareup.com
Jeffrey Ellis is a Nashville-based writer, editor and critic, who's been covering the performing arts in Tennessee for more than 35 years. In 1989, Ellis (read more...)