Latest News on Cat Arnold
Cat Arnold News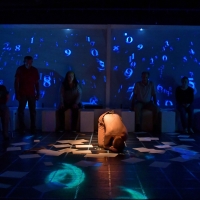 BWW Review: Cat Arnold Directs Inspiring CURIOUS INCIDENT OF THE DOG IN THE NIGHT-TIME for Way Off Broadway
by Jeffrey Ellis - Sep 18, 2019
Sharply focused direction and an imaginative design concept by Cat Arnold a?" along with stellar leading performances from Tyler Henry, Craig Hartline and Deborah Seidel a?" combine to make Way Off Broadway Productions' The Curious Incident of the Dog in the Night-Time one of the year's best stage dramas to be seen in the Nashville area, practically demanding you make reservations now to witness the a?oeeventa?? before its run ends on September 29. Not seeing it would indeed be a missed opportunity to see the company's most outstanding production to date.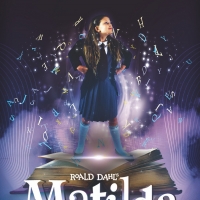 BWW Review: DeMarcus, Chambers, Haines and Company Deliver Engaging, Entertaining MATILDA THE MUSICAL for AT Pro
by Jeffrey Ellis - Aug 5, 2019
Roald Dahl's Matilda the Musical a?" with music and lyrics by Tim Minchin and book by Dennis Kelly a?" plays the historic Franklin Theatre through August 11, with a rollicking production helmed by Sondra Morton, featuring musical direction by Jamey Green and choreography by Everett Tarlton, who score yet another massive hit for the Franklin-based AT Pro (the professional theater arm of Act Too Players, the training program for younger actors that has proven time and again to be an important part of the Middle Tennessee theater community), featuring an all-star cast led by Thomas DeMarcus in the role of the manipulative former British hammer-throwing champion who has turned her attention to running a school for children, variously referred to as a?oenaughtya?? and a?oerevoltinga?? by their headmistress.
BWW Review: Way Off Broadway Productions' Disappointing and Over-Designed LES LIAISONS DANGEREUSES
by Jeffrey Ellis - May 13, 2019
Now would seem the perfect time for a Nashville revival of Christopher Hampton's Les Liasions Dangereuses - an intriguing play about powerful men subjugating women to their sexual domination, private missives between aristocrats made public in order to cause embarrassment, and any perceptibly well-meaning act of charity is undermined by far baser instincts - which is perhaps best known for the movies it has inspired: Dangerous Liaisons and Cruel Intentions.

CRITIC'S CHOICE: The Shows and Theater Events To Liven Up Your Weekend Plans
by Jeffrey Ellis - May 9, 2019
It's another busy weekend in Nashville - but when is Music City not packed with events, festivals, affairs? - and we're back with our Critic's Choice recommendations to have you cut through the theatrical flotsam and jetsam and find a cultural opening that's a good fit for your harried lifestyle. Nashville Opera opens its staging of Marc Blitzstein's The Cradle Will Rock at Noah Liff Opera Center, Way Off Broadway Productions unveils its version of Les Liaisons Dangereuses at Music Valley Event Center, Street Theatre Company invites you to the see their staging of Lynn Nottage's Sweat at their new venue on Elm Hill Pike and Nashville Rep continues its celebration of 10 years of The Ingram New Works Festival at Nashville Children's Theatre.
Macon Kimbrough Directs LES LIAISONS DANGEREUSES for Nashville's Way Off Broadway Productions
by Jeffrey Ellis - May 3, 2019
Les Liaisons Dangereuses - Christopher Hampton's acclaimed 1985 play based on the 1782 novel of the same name by Pierre Cholderlos de Laclos - opens as the latest offering from Nashville's Way Off Broadway Productions, running May 10-June 2 at Music Valley Event Center.

BWW Review: Arts Center of Cannon County's Stunning and Sumptuous TITANIC Sets Sail in Woodbury
by Jeffrey Ellis - Aug 20, 2018
Now onstage through August 25 at Woodbury's Arts Center of Cannon County, in a sumptuously mounted production helmed by director Kim Powers, with producer Brittany Goodwin, musical direction by Allison Hall and choreography by Julie Wilcox, Titanic takes its audience on an intriguing, emotional journey of their own, during which the legend of the mammoth ocean liner is writ large onstage, even as it becomes a more intimate tale of lost lives and the dissolution of dreams and aspirations set in relief against a backdrop of grandeur and greed.
First Night's Top Ten for 2018 Announced in Nashville
by Jeffrey Ellis - Dec 29, 2017
First Night's Top Ten for 2018 - critic Jeffrey Ellis' annual review of the best in Tennessee theater were revealed last night during a live Facebook broadcast, with the hosts of Midwinter's First Night (Ashley Wolfe, J. Robert Lindsay, Tosha Pendergrast and Ben Pendergrast) announcing the productions and performances recognized among the best of 2017.
BWW Review: Gorgeous MAMMA MIA! Takes the Chaffin's Barn Stage in High-Flying Style
by Jeffrey Ellis - Sep 8, 2017
If not for the fact that she is already one on Broadway, it could be said that Rachel Potter's performance in Mamma Mia! - which opened last night at Nashville's historic Chaffin's Barn Dinner Theatre - was, without doubt or without danger of fulsome exaggeration a "starmaking turn." With a glorious voice and stage presence to spare, Potter's Sophie seized control of the opening night audience from the very first moment she stepped onto the stage, never relinquishing control for one second, even when sharing the stage with the redoubtable Martha Wilkinson, the undisputed queen of musical theatre in Music City.
Martha Wilkinson and Rachel Potter Star in Chaffin's Barn's MAMMA MIA!
by Jeffrey Ellis - Sep 6, 2017
Here's an oft-proven truism, if not a fact, about theater in Nashville: If Martha Wilkinson is the star of a particular show - any show, whether it's Noises Off, Chicago, Little Shop of Horrors, Sister Act (well, you get my drift) - you can rest assured that she will (A) play the role to the hilt, (B) knock your socks off with her timing and delivery and (C) you'll believe that, no matter how many times you've seen a show, any show, it was as if you were seeing it for the first time.

MAMMA MIA 5: Chaffin's Barn's Austin Olive
by Jeffrey Ellis - Sep 4, 2017
In the coming days, leading up to opening night on Thursday, September 7, members of the cast take on our Mamma Mia 5 questions, to offer up some reasons for you to make sure you're in their audience through October 21. Today's edition features one of Nashville's most popular and in-demand actors, the talented Austin Olive.