Latest News on Steve Silver
Steve Silver News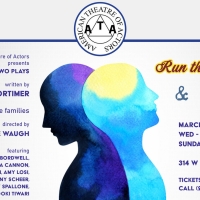 RUN THE COURSE & DADDY'S GIRLS to Open at the American Theatre of Actors
by Chloe Rabinowitz - Feb 9, 2022
Norma Mortimer brings us family drama - more like the drama from family! RUN THE COURSE & DADDY'S GIRLS, will be opening at the American Theatre of Actors, 314 W 54th St, NYC; March 2 - 13 (Wednesday thru Saturday @ 8pm; Sunday @ 3pm).
Club Fugazi Will Reopen With Intimate and Immersive Resident Production THE 7 FINGERS
by Stephi Wild - May 19, 2021
Under this new venture, Club Fugazi—the former home of Steve Silver's Beach Blanket Babylon—will become the site of a brand-new theatrical experience from the world-renowned circus and arts collective, The 7 Fingers.
Legendary Bay Area Publicist Charles Zukow Takes Final Bow
by A.A. Cristi - Mar 2, 2021
Today, legendary San Francisco Bay Area publicist Charles Zukow announced his retirement following nearly 35 years of service representing arts and lifestyle clients around the San Francisco Bay Area and beyond.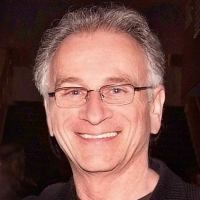 BWW Spotlight Series: Meet Simon Levy Who Began His Directing Career in San Francisco and Now Calls The Fountain Theatre His Home
by Shari Barrett - Apr 20, 2020
This Spotlight focuses on Simon Levy who began his directing career in San Francisco, then moved to Los Angeles in 1990 where he has been the Producing Director for the Fountain Theatre since 1993. His directing and producing credits are numerous, with over 100 productions in Los Angeles and San Francisco that have won more than 200 awards. His journey has been blessed with having wonderful mentors along the way, which has enabled the talented director to earn his living doing theatre and earned him great respect from the entire L.A. Theatre community.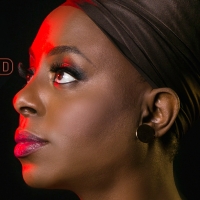 BWW Interview: Ledisi Channels & Honors Nina Simone in LEDISI: THE LEGEND OF LITTLE GIRL BLUE
by Gil Kaan - Dec 10, 2019
The powerhouse singer that she is, Ledisi takes on the songs of legendary Nina Simone, honors them and makes them uniquely her own in LEDISI: THE LEGEND OF LITTLE GIRL BLUE (A MUSICAL JOURNEY INTO THE LIVES OF NINA SIMONE AND LEDISI), opening at The Wallis December 13, 2019. Transcending a wide range of musical genres, Ledisi will take you on her own path of musical discoveries, while describing the influence Ms. Nina Simone has made on her. Ledisi ever so graciously blocked open some time to answer a few of my tuneful queries.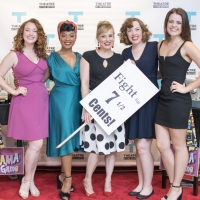 Photo Flash: THE PAJAMA GAME Opens At Theatre At The Center
by A.A. Cristi - Sep 18, 2019
Theatre at the Center's production of The Pajama Game had its opening night performance on Sunday, September 15 at the Center for Visual and Performing Arts in Munster.  Artistic Director Linda Fortunato cast Curtis Bannister as Sid, Elizabeth Telford as Babe, Cynthia Carter as Mabel, Kelly Felthous as Gladys, Jason Grimm as Hines, Dan Klarer as Prez, Rick Rapp as Pop and Steve Silver as Mr. Hasler in the musical comedy romance The Pajama Game.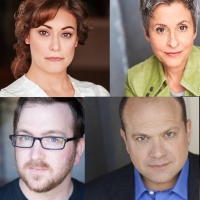 Director and Full Cast and Announced for THE SUFFRAGE PLAYS
by Julie Musbach - Sep 12, 2019
Full casting has been announced for the opening production of Artemisia's season a?" THE SUFFRAGE PLAYS - an evening of three one-act comedies from the Suffrage Theatre, a vital element of the British Women's Suffrage Movement.
Lottery Announced for Final Two Performances of STEVE SILVER'S BEACH BLANKET BABYLON
by Julie Musbach - Sep 11, 2019
Producer Jo Schuman Silverannounced today that tickets to the final two performances of Steve Silver's Beach Blanket Babylon on Tuesday, December 31, 2019 (New Year's Eve) at 7 p.m. and 10:15 p.m. will be available exclusively through a lottery on Lucky Seat, the only authorized ticket vendor for these performances, beginning on Monday, September 16, 2019 at 10 a.m.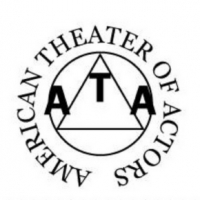 Shirley Beth Newbery's New Play AFTER THE WAKE Premieres At The ATA
by Julie Musbach - Jul 17, 2019
The wit of playwright Shirley Beth Newbery coupled with the steady hand of director Laurie Rae Waugh will make even the saddest occasion a joy in AFTER THE WAKE, running Wednesday - Sundays, August 7 - 18 at the Serene Sargent Theatre - part of the American Theatre of Actors complex of arthouses. Wednesday - Saturday at 8:00 p.m. and matinees on Sunday at 3:00 p.m.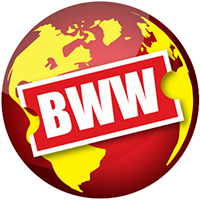 The Steve Silver Foundation And 'Beach Blanket Babylon' Announce The 2019 'Scholarship For The Arts' Finalists
by A.A. Cristi - May 6, 2019
Jo Schuman Silver, producer of Steve Silver's Beach Blanket Babylon, announced today the nine Bay Area high school seniors selected as finalists for The Steve Silver Foundation and Beach Blanket Babylon "Scholarship for the Arts." Each of the finalists will perform live in front of family, friends, and a panel of celebrity judges on Monday, June 3. One winner in each category-singing, dancing, and acting-will be presented with a $15,000 check towards their college education. The nine high school senior finalists who will perform are:
Steve Silver Videos
BWW TV: Watch Highlights from ALL SHOOK UP at Theatre at the Center
by TV - On the Road - Jul 22, 2015
Overflowing with Rock n' Roll, romance, and mistaken identities, the Elvis fueled Broadway Musical, ALL SHOOK UP, rides into Theatre at the Center, now through August 16th at 1040 Ridge Road in Munster, IN. Jeff Award-winning Artistic Director Bill Pullinsi joins forces with Jeff Award-winning Choreographer Danny Herman to co-direct the well-tuned, hot-rod musical, which continues Theatre at the Center's spectacular 25th Anniversary 2015 season. With a book by Tony Award-winning Joe DiPietro, nostalgic songs and sensational dance numbers, the hilarious musical will have audiences of all ages jumpin' out of their blue suede shoes. BroadwayWorld has highlights from the show below!