For Leading Man Harley Jay It's All Just A PART OF THE PLAN
Talk to actor/singer Harley Jay about his current project - the new musical Part of the Plan that draws from the catalog of singer/songwriter and troubadour Dan Fogelberg - and you'll soon notice how enthusiastic he is about the show. In fact, if you don't leave that conversation feeling just as excited about POTP as he is, you may need to get yourself checked out.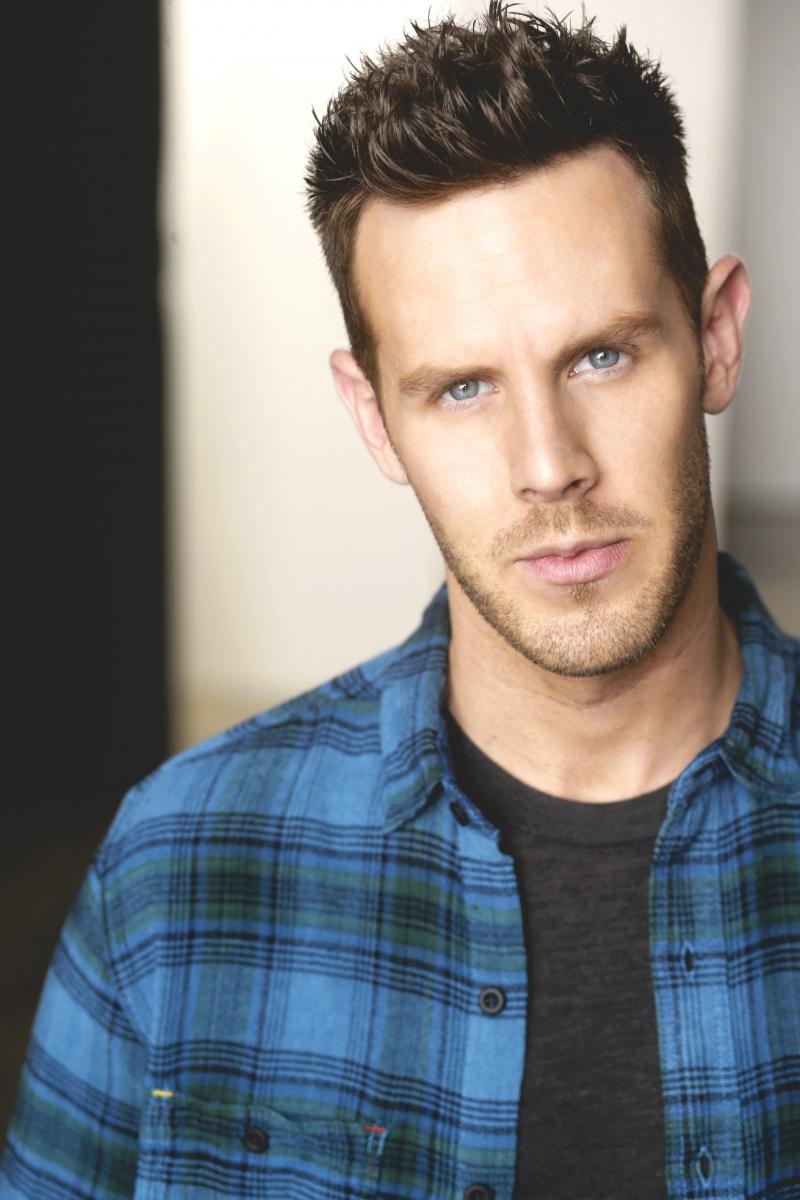 Harley (the guy's so charming and articulate you are immediately won over by him and will refer to him thereafter by his first name - no need for the formality of "Mr. Jay" with this down-to-earth performer) speaks so passionately about Part of the Plan, the music of Dan Fogelberg and its role in his life, his co-stars, his director, the producers and Nashville, that chances are, if you haven't already secured your tickets to see the show that you will be rectifying that as quickly as possible.
Led by Tony Award-nominated director Lynne Taylor-Corbett, the cast of Part of the Plan features an ensemble of actors ranging from Broadway veterans (like Harley, who was in the revival of Rent), stars from Los Angeles and Nashville - and all points in between the three entertainment meccas - to bring the story, written by Kate Atkinson and Karen Harris who have shepherded the production along its creative route since 2010, to life onstage.
With less than a week before the show's first of two preview performances at the James K. Polk Theatre, Harley says: "So far, so good!"
"We're in the middle of tech week," he advises, "which is a test of how good are you at being patient while being told to look there, move over here..."
In other words, tech week for a show worthy of Broadway's notice is no different from tech week for a community theater production of South Pacific - no matter the budget, no matter the size of the cast and crew and, clearly, no matter how many hours have gone into preparing the show for its first bow before an audience, the slow and painstaking routines are pretty much the same.
Taking a much-needed breather from the rigors of tech week, Harley reflected on his burgeoning theatrical career, the impact of Fogelberg's music on his life even before being cast to play Sean (the character at the center of the affecting story crafted by Atkinson and Harris) and the circuitous route followed by a journeyman actor to the brink of stardom.
"Before I could talk," he freely admits, "I was listening to Dan Fogelberg's music."
It seems that as a young child, during summers spent at his grandparents' home, he was hearing the full range of Dan Fogelberg, thanks to his grandfather's fondness for the man and his music.
"My parents were sending me to spend summers with my grandparents, so between the ages of three and 18, that's where I was.
"My grandpa, who collected motorcyles, would blast Dan Fogelberg music as he worked. My grandpa had a 1976 Harley Davidson and when he finished the work on it, I remember him strapping a boombox between the handlebars and blasting Dan Fogelberg as we rolled through town," he recalls.
Now, looking back on it, he compares Fogelberg's musical legacy to the need for everyone with a technological bent to own an iPhone.
"You remember how when the iPhone first came out and everyone who heard about it felt like that had to own one?" he asks. "Well, that's how people are when they first hear Dan Fogelberg's music: If they aren't familiar with it already, they have to hear everything."
Fogelberg's music and the current recognition of his wealth of creativity - not only is Part of the Plan being prepped for opening, but the singer/songwriter was named to the Colorado Songwriters Hall of Fame in August and Nashville mayor Megan Barry has proclaimed September "Dan Fogelberg Month" in Music City to laud his creative output while a resident of Nashville - probably means that legions of new fans will be joining those longtime devotees of his art for whom Fogelberg's music provides "the soundtrack of their lives," according to Atkinson and Harris.
"Everyone's throwing the love at Dan Fogelberg now," Harley says.
And while the significance of the show's opening and the attention being paid to Dan Fogelberg as a result, remains paramount in his mind, the thought of opening night being so close seems to take Harley almost by surprise: "Holy crap!" he exclaims. "You're right! We open in a week!"
The prospects, however, are "thrilling in a lot of different ways": "Besides a workshop in LA and a staged reading last year in Nashville, we're still uncertain of what an audience gets out of the show, so that's going to be great to see how they respond," he confesses. "I'm hoping the audience has the same kind of experience that we get from it...I feel like we're bringing something to life that is moving and motivating, heart-wrenching and thrilling at the same time."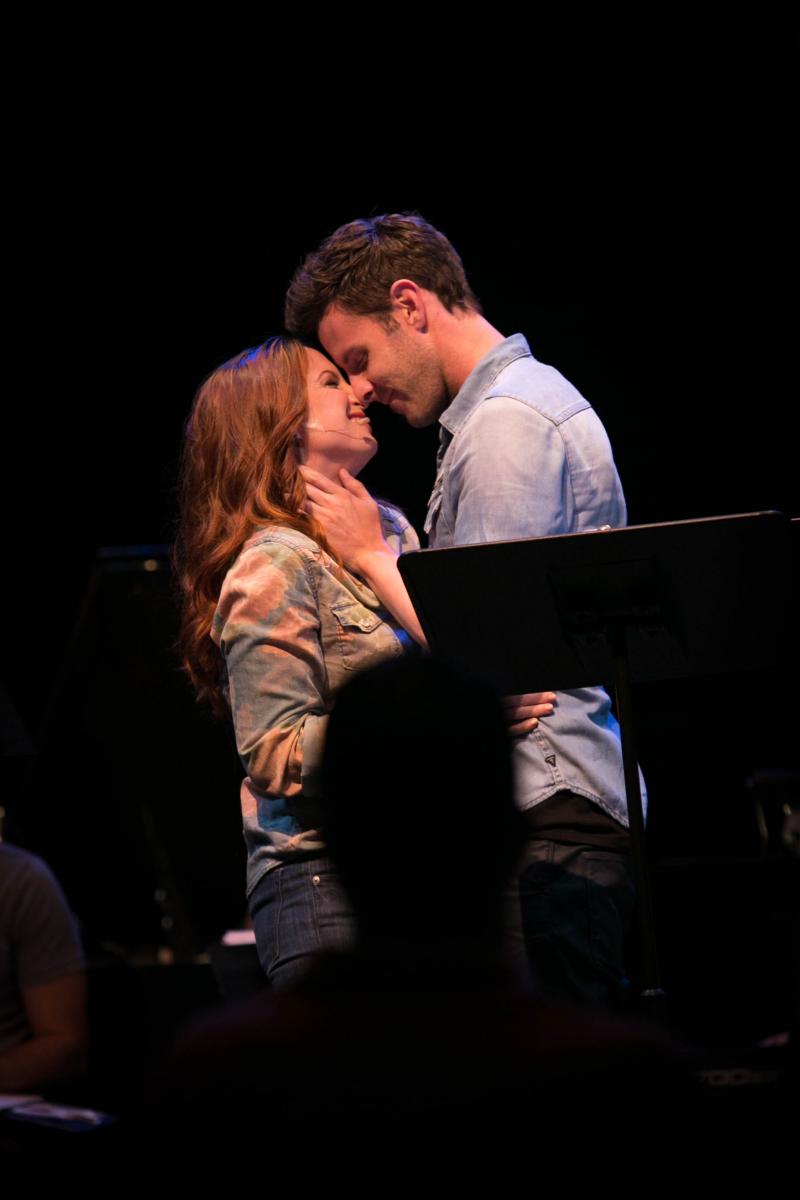 Being intimately involved with the show's creative development - Atkinson and Harris admit that when Harley auditioned, they somehow knew instantly they'd found their Sean - helps the young actor fulfill a dream that perhaps even he was unaware.
"It's weird, when you decide you want to be an actor, you think you know what you want to achieve. But when something is given to you like this role and this show, it's really, really cool," he explains. "This is why I got into this is the first place - to create something that no one's ever seen before.
"Whenever they give me a new script with changes in the story or whatever, it's so exciting to see how the new things have gone - how there's so much more depth and how my character has evolved - it's a really cool process."
The writers/producers and the director "have given us all sorts of freedom to do things, which adds to the uniqueness of the characters and the stories being told."
Telling the story of Part of the Plan, which relates an involving tale set against the backdrop of the turbulent times of the 1960s with its myriad of social change and the evolution of contemporary society, in Nashville - the city that was home to Fogelberg and many of his first career achievements - seems even more apropos when Harley recalls that even before POTP, he and his wife considered making their home in Tennessee.
"Nashville is a more perfect spot to premiere this show than anywhere," he maintains. "A few years ago, my wife [actress Jayme Lake, who co-stars with him in the show] and I were talking about where this crazy life would take us - and we considered Nashville before we finally decided New York would be the best place for us at this time in our lives.
"Every time we come to Nashville, my wife and I fall in love with it and I suspect one day we'll end up calling Nashville home for real."
Call it serendipity, call it fate - hell, you can call it Part of the Plan - but for now, Harley Jay is thrilled to be in what he claims to be "a more perfect spot than anywhere."
About Harley Jay Harley Jay (Sean) was recently seen by over 12 million people in Grease Live! on FOX as Reginald, the glee club band leader and as part of the singer/dancer ensemble. He also appeared on Broadway in Rent (Mark Cohen) as well as the national tours of Rent and Miss Saigon (Chris). Recently, Harley's band has shared stages across the country opening for Rick Springfield, Wilson Phillips, Marc Broussard, American Idol winner Kris Allen, Eddie Money, Jana Kramer & The Gin Blossoms. www.HarleyJay.com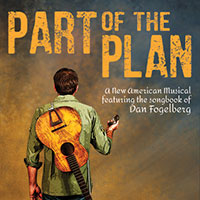 About the show Part of the Plan - a new musical featuring 20 iconic songs from the catalogue of acclaimed singer/songwriter Dan Fogelberg - celebrates its world premiere and its possible trek toward Broadway with a 19-performance run at Nashville's Tennessee Performing Arts Center. The production opens Thursday, September 8 and continues through September 24 at TPAC's James K. Polk Theatre, with a gala red carpet event heralding the show's official opening night on Sunday, September 10.
Directed and choreographed by Tony Award-nominee Lynne Taylor-Corbett (Swing!), with book by Kate Atkinson and Karen Harris, Part of the Plan interweaves Fogelberg's music, arranged by Grammy Award Winners Victor Vanacore (Ray Charles) and Laurence Juber (Paul McCartney), including "Leader of the Band," "Longer" and "Same Old Lang Syne."
Produced by K-Squared Entertainment in association with the Nashville-based nonprofit Tennessee Performing Arts Center, this show marks TPAC's first original production. Directed by Tony-nominated Lynne Taylor-Corbett, with book by Kate Atkinson & Karen Harris, this developmental production follows the lives of an adopted boy and the teenaged girl of privilege who was forced to give him up Part of the Plan takes audiences through the post-World War II boom times, the social and sexual revolution of the 1960s, and the political upheaval of the 1970s, while exploring the theme that everything in life happens for a reason.
Part of the Plan introduces the music of American troubadour Fogelberg, who lived and worked - and wrote some of his best-known songs - in Nashville during his career, to a new generation of fans, while evoking memories for his legion of die-hard fans who long to hear his music in all forms.
In 2016, a staged reading of Part of the Plan was held on the stage of TPAC's Polk Theatre, with an invited audience of TPAC subscribers, theater supporters and journalists.
Taylor-Corbett's cast features a mix of talented performers from New York, Los Angeles and Nashville, led by Broadway's Harley Jay (Rent), Kate Morgan Chadwick (Bed) and Nashville's own J.T. Hodges (Academy of Country Music nominated artist), along with Jayme Lake (I Love Lucy: Live on Stage) and Daniel David Stewart (Deaf West's Spring Awakening). Joining them in the ensemble to bring this new story to life will be: Katy Blake, Chris Roberts, Erica Aubrey, Benjamin D. Hale, Euriamis Losada, Darian Peer, Melinda Porto, Joshua Payne, Wyatt Rogers, Curt Bonnem, Kirsten Towers-Rowles, Megan Murphy Chambers, Miles DeMaria and Cameron Gilliam.
Part of the Plan features scenic design by Jason Sherwood (The View UpStairs, Drama Desk nominee), costume design by Loren Shaw (The Mysteries, Drama Desk nominee), lighting design by Jason Kantrowitz (Dames at Sea), sound design by Josh Leibert (Charlie and the Chocolate Factory) and musical direction by Nashville's own Stephen Kummer.
Tickets are now on www.TPAC.org, by phone at (615) 782- 4040 and at the TPAC Box Office, 505 Deaderick Street, in downtown Nashville. For groups of 10 or more, call (615) 782-4060.
For more information, visit www.danfogelbergmusical.com and follow the show on Facebook, Twitter and Instagram.
Related Articles View More Nashville

Stories

Shows