@BWW_Nashville Twitter Held Hostage, Day 1: TORI KEENAN-ZELT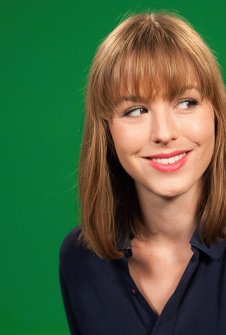 Playwright Tori Keenan-Zelt takes over BWW­_Nashville's Twitter account today as she goes on a Playwright's Adventure in Music City, including the first rehearsal for Actors' Bridge's upcoming workshop production of her new play Seph, she mingles with the playwrights taking part in the Ingram New Works Project at Nashville Repertory Theatre and she sees the Actors Bridge/Belmont University Theatre collaboration on Jessica Dickey's The Amish Project.
And apparently she's the real deal since Nashville actor Rachel Agee - who knows about such things - gives her a ringing endorsement: "I like her," Agee said (or words to that effect...it's not we have time to verify everything that proliferates upon the interwebs, after all).
Actors Bridge is thrilled to welcome visiting playwright, Tori Keenan-Zelt, for an exciting exploratory workshop and sharing of her new play-in-process, Seph.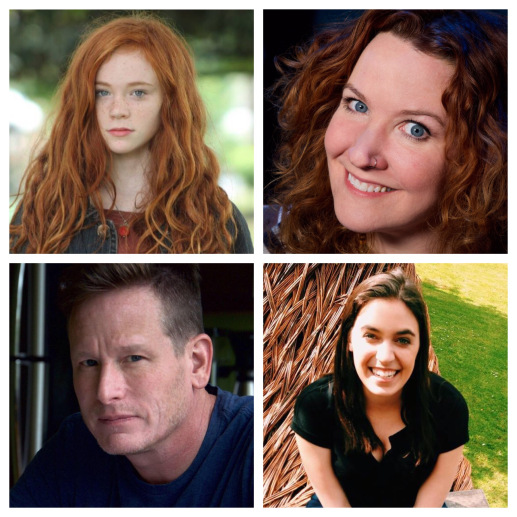 Directed by Actors Bridge Associate Artistic Director, Jessika Malone, the cast features Robin August Fritsch (Seph), ABE Producing Artistic Director Vali Forrister (Demeter), Tom Mason (Hades), and McKenzie Wilkes (Heather).
Audience sharing will take place on Sunday, May 14th @ 7pm at the Actors Bridge Studio
About SEPH: A play about divorce, hunting, Doritos, pomegranates, and how to be a goddess in a broken world. With her mom, Seph makes grass grow and flowers bloom. With her dad, she shoots things and poses for pictures with them. For as long as she can remember, the world has been defined by her family's drama, and she has been the thread holding it together, until she makes a human friend and discovers just how unraveled things have become. As her parents' realities move further and further apart, Seph must decide what kind of god to be and what kind of world to make out of what's left....
The workshop will also feature original music by Anna Haas (annahaas.com).
About Tori Keenan-Zelt Originally and proudly from Pittsburgh, Tori writes curiosity-chasing plays that sniff out in-between spaces in big theatre to change the world. Many of them decide to be comedies.
Her current and recent work includes [nbd], Seph, Air Space (Kilroys 5 Most Recommended Plays, Ingram New Works Lab, Princess Grace Finalist), Egypt Play, or The Misses Blake on a Holiday Jihad (InterAct 20/20 Finalist), Truth Dare... (Best Ensemble Pittsburgh Fringe, Kilroys Long List, Princess Grace Finalist), Episode #121: Catfight! (Yale Cabaret), and others.
She has developed/presented work around the country, including at The Lark, The O'Neill, Yale Cabaret, Nashville Rep, Ensemble Studio Theatre, Williamstown Theatre Festival, NMSU/High Desert, Fresh Ground Pepper, #serials@theflea, Pittsburgh Fringe, The Actors' Studio Playwrights/Directors Unit, The Drama Book Shop, Cold Basement, and beside unsuspecting Chipotle patrons.
Recently, she has been an Ingram New Works Lab Playwright, a Playwrights' Center Core Apprentice, a Lark Dramaturgy Fellow, and has written for Colonial Williamsburg's PBS education series. She has been named an Emmy Nominee, Kilroys Lister, Jerome Finalist, Princess Grace Finalist, Playwrights of New York Nominee, and some other things.
Right now, she is a member of the Ensemble Studio Theatre Playwrights Unit, 2016 Fresh Ground Pepper PlayGround PlayGroup, Bastard Playground @ The Drama League, Mission to (dit)Mars Propulsion Lab, The Actors' Studio Playwrights/Directors Unit & the Dramatists Guild. Some of her short plays are published by Next Stage Press. AB, Harvard. MFA, NYU Tisch Asia (Singapore). www.torik-z.com