Interview: Roderick Williams of BACH COLLEGIUM JAPAN: MASAAKI SUZUKI, DIRECTOR & HARPSICHORD & RODERICK WILLIAMS OBE, BARITONE at Schubert Club
This concert will be on February 7th and 8th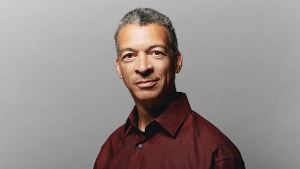 The Schubert Club will be presenting the Bach Collegium Japan was founded in 1990 by Masaaki Suzuki, its inspirational Music Director, with the aim of introducing Japanese audiences to period instrument performances of great works from the baroque period. Comprised of both baroque orchestra and chorus, their activities include an annual concert series of Bach's cantatas and a number of instrumental programmes. The award-winning ensemble has begun to explore classical repertoire, releasing a recording of Mozart's Requiem in November 2014, which they followed up with their recent release of Mozart's Great Mass in C Minor. The recording won the Choral category in the 2017 Gramophone Awards.
Bach Collegium Japan have acquired a formidable international reputation through their acclaimed recordings on the BIS label of the major choral works of Johann Sebastian Bach, including their recorded cycle of the complete Church Cantatas, and have shared their interpretations across the international music scene with performances in venues as far afield as Amsterdam, Berlin, Paris, Hong Kong, London, Los Angeles, Melbourne, New York and Seoul.
We chat with singer - Roderick Williams about this concert.
How did you select your music repertoire for this concert for the Schubert Club?
The programme for this tour was devised by Masaaki Suzuki, director of the Bach Collegium Japan. He invited me to join his players on this North American tour and when a baritone has the opportunity to make chamber music with a group of this size, especially if there is a star oboist available such as the wonderful Masamitsu San'Nomiya then of course we have to perform Catnata BWV 82 Ich habe genug. I would happily travel many miles for the opportunity to sing this piece; each time I do so, it is a special day for me. Masaaki chose instrumental chamber music to complement this cantata, such as the Bach 2nd suite (which features the flautist Liliko Maeda) and the little chamber sonata by Janitsch that incorporates the famous Passion Chorale into one of the movements. With this general flavour of Passion and Penitence, I suggested a short cantata for bass solo by Telemann, which expands on two movements from the Passion story. These brief scenes are movingly portrayed in recitative by Bach in his St Matthew Passion and it is interesting to hear Telemann's take on the same text.
What do you hope anyone who listens to you takes away from your performance?
I hope that the beauty of Bach's cantata will move them. I hope they will enjoy the intimacy and skill of the BCJ players when they make music together. And I hope that audiences might feel curious about discovering the huge catalogue of Bach cantatas that Masaaki Suzuki and his players have recorded over many years now.
Have you been to Minnesota before? Any places you're hoping to check out while you're here?
I've not been to Minnesota before but I was chatting to a tenor colleague of mine only a couple of days ago - Thomas Cooley - who is from Minnesota. He gave me a few ideas of places to visit, such as the waterfalls, especially Minnehaha. However, I know also that Minnesota is famous for its severe temperatures in winter so, being from the relative calm of the UK, nestled in the warm Gulf Stream, I'll need to check that I can stand the outdoors before I venture beyond the hotel!
Thank you Roderick for your time!
For more ticket and show information, please see the ticket link button below.