Milwaukee Repertory Theater Announces 2018/19 Season 65th Anniversary Season!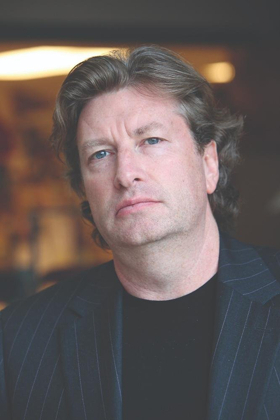 Artistic Director Mark Clements and Managing Director Chad Bauman are thrilled to announce Milwaukee Repertory Theater's 65th Anniversary Season which will be the largest season in over a decade featuring 15 productions across four venues with nearly 700 performances including expanded programming in the Stiemke Studio.
The 2018/19 Season features five World, American and Regional Premieres including:
Direct from Broadway: Ayad Akhtar's play Junk (Regional Premiere) featuring 23 actors - one of the largest plays ever produced by The Rep
Internationally acclaimed playwright Andrew Bovell's Things I Know To Be True (American Premiere) after a highly successful Australian and UK tour
Leading Voice in American Drama Lloyd Suh's The Chinese Lady (Regional Premiere) - second production after its World Premiere by Ma-Yi Theater Company
Joanna Murray-Smith's (The Rep's American Song) Songs for Nobodies (American Premiere) following its UK premiere
Randall Myler and Dan Wheetman's Mark Twain's River of Song (World Premiere)
"I'm so excited about the lineup we have planned for our special 65 th Anniversary Season," said Artistic Director Mark Clements. "I think the season as a whole perfectly illustrates what we are trying to accomplish as an organization in an ongoing conversation with our patrons and our community. I am especially pleased we are able to expand our programming in the Stiemke Studio, which is something I've been working toward for some time now. Our season is ambitious, bold and challenging - as it should be."
For the 2018/19 Season just over 75% of the productions will be created by women and ethnically diverse voices, and more than 60% of the actors on stage will represent the ethnic diversity of the Milwaukee community. Several productions in the season will transfer from The Rep to other theaters bringing the best of Milwaukee to cities all over the country.
Additionally, the 65th Anniversary Season will begin with the unveiling of the $1.75 Million renovation of the Stackner Cabaret.
"Three years ago, we adopted a new mission to create positive change through world-class theater experiences that entertain, provoke and inspire a diverse population reflective of our city," said Managing Director Chad Bauman.
"Our 65 th Anniversary Season will not only demonstrate how we intend to live our mission, but will also show our commitment to bringing the best of the world to Milwaukee and the best of Milwaukee to the world."
Milwaukee Repertory Theater's 2018/19 Quadracci Powerhouse Season opens with the four-time Tony Awardwinning musical In the Heights with the music and lyrics by Hamilton creator Lin-Manuel Miranda and book by Quiara Alegría Hudes. Rep Associate Artistic Director May Adrales (Animal Farm, The Who & The What) will direct this vibrant musical filled with salsa, merengue, soul, hip-hop and R & B music and the universal theme of chasing your dreams and finding your true home.
Next is Lauren Gunderson and Margot Melcon's Miss Bennet: Christmas at Pemberley, a clever and charming sequel to Jane Austen's Pride and Prejudice co-written by the most produced playwright in America in 2017 and directed by Chicagoland's Kimberly Senior.
Then immediately following its acclaimed Broadway run, we present the Midwest Premiere of Junk by Pulitzer Prize-winning playwright and Rep Board Member, Ayad Akhtar (Disgraced, The Who & The What). Under the direction of Mark Clements and featuring one of the largest casts ever on the Powerhouse stage, Junk is a riveting story that shows how money became the only thing that mattered.
Following is the American Premiere of an innovative and beautifully touching new play, Things I Know To Be True by Andrew Bovell (The Secret River, When the Rain Stops Falling), directed by Mark Clements.
Rounding out the Quadracci Powerhouse Season is August Wilson's Two Trains Running directed by Timothy Douglas. The New York Times declared it "Mr. Wilson's most adventurous and honest attempt to reveal the intimate heart of history."
The Stiemke Studio Season opens with the gripping historical drama Guards at the Taj by Rajiv Joseph (Gruesome Playground Injuries, The Lake Effect), directed by Rep Associate Artistic Director Brent Hazelton (McGuire, Liberace!).
Up next is a new play inspired by the true story of America's first female Chinese immigrant The Chinese Lady by Lloyd Suh (Masha No Home), directed by Rep Associate Artistic Director May Adrales.
Then, for first time in a decade, the Stiemke Season will feature a third production as The Rep produces Every Brilliant Thing by Duncan Macmillan (Lungs, adaption 1984) directed by Terrence J. Nolen, Producing Artistic Director of Arden Theatre Company. This moving new play is a testament to the healing power of storytelling and a reminder that hope is never truly lost.
The Stackner Cabaret Season opens with the American Premiere of Songs for Nobodies by Joanna Murray-Smith (American Song, Bombshells). Fresh off sold-out tours in Australia and the UK, Laura Braza directs this one-woman tour-de-force about legendary divas Judy Garland, Patsy Cline, Edith Piaf, Billie Holiday and Maria Callas.
Up next is an energy-filled revue of the music of the 1930s and 40s, The All Night Strut! by Fran Charnas, directed by JC Clementz (Murder for Two, I Love A Piano).
Following is the World Premiere of Mark Twain's River of Song by Rep favorites Randal Myler and Dan Wheetman who wrote such hits as Low Down Dirty Blues and Back Home Again: On the Road with John Denver. Featuring David Lutken (Woody Sez, John Denver) and directed by Randal Myler, the show will explore the music and culture of American's first superhighway, the Mississippi River.
The Stackner Cabaret Season closes with the return of our 2013 hit Ring Of Fire: The Music of Johnny Cash. Written by Richard Maltby, Jr. Rep Associate Artist Dan Kazemi (Guys and Dolls, Murder for Two) directs this musical tribute to the Man in Black.
Milwaukee Rep's holiday tradition, A Christmas Carol, will grace the Historic Pabst Theater stage for the 43 rd year.
The Emerging Professional Residents (EPRs) will once again produce Rep Lab, a short play-festival that is the hottest ticket in town in April 2019.
In July 2018, the Professional Training Institute 2017/18 Company will present the World Premiere of Lost Girl by Kimberly Belflower, a coming-of-age exploration of first love and lasting loss that continues the story of J.M. Barrie's beloved character Wendy, the girl who had to grow up.
Subscriptions are available for renewing and new Subscribers beginning Tuesday, February 13. Subscription prices for the 2018/19 Season range from $85 to $548. Packages available are the Ultimate 11-play package, which includes the entire season spanning all three of The Rep's performance spaces; Quadracci Powerhouse/Stackner 9-play package; Quadracci Powerhouse/Stiemke Studio 7-play package; Quadracci Powerhouse 5-play package; Stackner Cabaret 4-Play package as well as a Create Your Own Season package and Flex Passes.
Single Tickets will go on sale later in the summer. For additional information on Subscription offerings, please contact The Rep's Ticket Office at 414-224-9490 or visit www.MilwaukeeRep.com.

Related Articles View More Milwaukee, WI

Stories

Shows
More Hot Stories For You