American Alliance For Theatre And Education Honors Spinning Dot Theatre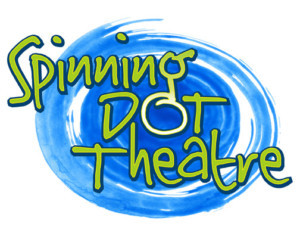 As part of the 2018 American Alliance for Theatre and Education (AATE) national conference Spinning Dot Theatre will receive this year's Zeta Phi Eta - Winifred Ward Outstanding New Children's Theatre Company Award. Spinning Dot founder, and Artistic Director, Jenny Koppera will travel to Minneappolis, Minnesota on Aug. 4 to receive the award,"Being recognized as the AATE Winifred Ward Outstanding New Children's Theatre Company takes our dream of creating Spinning Dot Theatre and makes it real! It not only validates the unique work that Spinning Dot Theatre is striving to do - performing international plays for family audiences - but also celebrates it and gives us greater merit on the national stage of Theatre for Young Audiences."
The Winifred Ward Outstanding New Children's Theatre Company Award honors a theatre company serving young audiences that has been in operation for at least two full years, but not more than five, which has attained a high level of artistic production and possesses sound management practices while having stimulated community interest in its endeavors. It is named in honor of Winifred Ward, often considered the 'mother of creative drama,' who taught at Northwestern University, developed the creative drama programming at Evanston Public Schools and launched the Children's Theater Conference, which became AATE.This award is a very distinguished honor in the Theatre for Young Audiences (TYA) field and sets Spinning Dot amongst past winners such as Adventure Stage Chicago, Childsplay Inc. in Arizona, and Chicago Children's Theatre.
The mission of AATE is to, "serve and inspire a growing collective of theatre artists, educators, and scholars committed to transforming young people and communities through the theatre arts." Founded in 1944 by Winifred Ward, AATE serves over a million children in 48 U.S. states and 19 countries worldwide. This organization strives to raise the awareness of the importance of theatre education and provides its members with services and resources to support the profession of theatre for young people. Now based in DC they continually serve as a co-sponsor for National Arts Advocacy Day on Capitol Hill. Koppera says, "AATE is a pillar in the artistic and educational field of Theatre for Young Audiences in the US. They inspire artists and teachers at a national level and help to creatively fuel the work that we all do at a local level." To learn more about AATE visit www.aate.com
Spinning Dot Theatre launched in 2014, creates meaningful international theatre for kids and their families. For everyone, really. Through inventive storytelling often with music, movement, shadow puppets, professional actors, and more, they invite their audiences to think about our world. Koppera believes, "Global stories make the world feel bigger and smaller at the same time.
And our world needs that right now - especially young people." Spinning Dot operates on three levels including an Adult Repertory Company that performs for youth and families, a Teen Apprentice Company that focuses on Theatre for Social Justice, and a Youth Company that introduces young artists to international works and the process of creating performances. This summer Spinning Dot will launch its fifth Repertory show The Mountain by, Canadian playwright, Chelsea Woolley.
For more information please call 734-585-5134 or visit www.spinningdot.org.