Tovah Feldshuh, Avi Hoffman, Simon Wiesenthal, Shakespeare and More Announced At The Mizner Park Cultural Center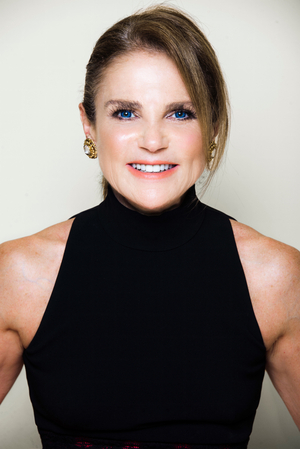 Mizner Park Cultural Center will once again host a wide variety of entertainment and events over the coming weeks. Comedy, music, magic, and live theatre are all on the popular venue's schedule during March and April. Below is a list of just a few of the performances that will take place at the Center this spring:
On March 16th, the award-winning actor Avi Hoffman will host Festival of Classics: A Night of Short Performances and Artist Conversations. The show, presented by Joseph Papp Yiddish Theatre, Shakespeare Troupe of South Florida, Grace Arts, New City Players, and Thinking Cap Theatre with Emily Ricca Dance Collective, will showcase local South Florida companies performing the Classics. Hoffman, who will be joined by special guest Susan Papp, will take on the persona of Joseph Papp, the American theatrical producer and founder of the New York Shakespeare Festival and The Public Theatre.
Six time Tony and Emmy nominated star Tovah Feldshuh returns to the theatre on March 28th and 29th for four encore performances of Tovah is Leona! a musical production featuring highlights from the new Broadway-bound musical Queen of Mean, based on Piers Ransdell's New York Times best-selling biography of Leona Helmsley. In the production, which sold out in January, Feldshuh, as the disgraced doyenne, comments and sings about anything and everything - from her meteoric rise from office temp to trophy wife, from wheeler-dealer to hotel magnate, to her relationship with real estate rival Donald Trump.
Wiesenthal, the story of 'an ordinary man who did extraordinary things', will run for four performances only, from April 3rd - 5th. Written by and starring Tom Dugan, Wiesenthal is the riveting true story of Simon Wiesenthal. Nicknamed 'The Jewish James Bond', he devoted his life to bringing more than 1,100 Nazi war criminals to justice. Intelligent, funny, flawed, and noble, Wiesenthal was a universal hero.
Jason Petty will bring his acclaimed musical review, Hank Williams and my Honky Tonk Heroes, to the Cultural Center on April 8th. Petty a masterful singer, actor, and historian, whose musicianship and songwriting abilities have won him numerous performances at The Grand Ole Opry, will recreate the magic that Williams and his 'honky tonk heroes' - the giants of country music - created.
Grammy-nominated pianist, vocalist, and songwriter Judy Carmichael will celebrate the music of swing piano greats with an evening of classics from the Great American Songbook in her show Swing Time! A Celebration of the Great American Song Book on April 17th. From the Gershwins to Cole Porter to Fats Waller and Peggy Lee, Carmichael's mastery of the piano style popularized by Count Basie and James P. Johnson among others, has been lauded all over the world.
Harrison Greenbaum will return to the Mizner Park Cultural Center with What Just Happened? A Comedy + Magic Show on April 25th. The award-winning magician and comedian, who has been featured on "America's Got Talent", NBC's "Last Comic Standing", and National Geographic's "Brain Games", has created a unique blend of comedy and magic, jaw-dropping cutting edge illusions, mind reading, and legerdemain, much of it invented specifically for this performance, and never seen before.
Tickets to each of these performances, as well as the many other Mizner Park Cultural Center performances that will take place in March and April, are on sale now and can be purchased online at http://miznerparkculturalcenter.com or by phone at 844-672-2849. Ticket details are below.
The Mizner Park Cultural Center is located at 201 Plaza Real, Boca Raton, FL 33432.
Website: http://miznerparkculturalcenter.com/