SWEENEY TODD Opens 7/14 at Palm Beach Dramaworks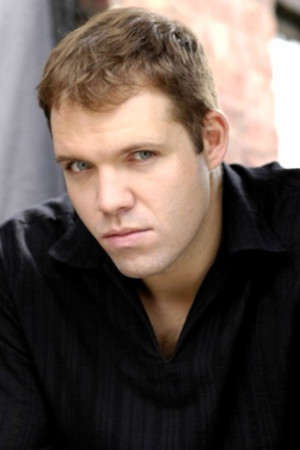 There's a new tonsorial parlor setting up shop at Palm Beach Dramaworks this summer, and the proprietor possesses skills that can best be described as cutthroat. Sweeney Todd: The Demon Barber of Fleet Street, the brilliant Tony Award-winning musical thriller by Stephen Sondheim (music and lyrics) and Hugh Wheeler (book), opens at the Don & Ann Brown Theatre on July 14, following a specially priced preview on July 13. This deliciously macabre and witty tale of a throat-slitting barber and his enterprising accomplice, Mrs. Lovett, who grinds his victims into meat pies, runs through August 6. Clive Cholerton directs and Emmanuel Schvartzman, making his PBD debut, is the musical director.
The musical was inspired by Christopher Bond's play of the same name, which was a retelling of a British melodrama that dates back to 1847. The character of Sweeney Todd first appeared in 1846, introduced in a story called The String of Pearls that was serialized in a British penny dreadful for 18 weeks. That story was then adapted for the stage, and Sweeney Todd became part of British culture. During the ensuing 125 years, there were various theatrical productions, two silent movies, a 1936 film, and a 1959 ballet.
Bond took a fresh approach to the character with his 1973 play, transforming Sweeney from a stock, two-dimensional villain by giving him a motive for his actions. Sondheim, a fan of suspense films, saw the show on a visit to England, and became excited about the idea of adapting it for the musical stage. "I wanted to make something that was charming and scary, with the emphasis on scary," he once said. The result, a spinetingling tale about obsession and revenge, is one of the most celebrated works in the history of musical theatre.
One of Sondheim's goals from a dramatic standpoint was to not kill a character when the audience was expecting that person to be killed - and to kill someone when the audience wasn't expecting it to happen. The audience's expectations rise and fall with his score, which ranges from hauntingly beautiful to funny and clever to hair-raising.
PBD's production of Sweeney Todd stars Shane Tanner as Sweeney and Ruthie Stephens as Mrs. Lovett, and features Paul Louis Lessard as Anthony Hope (PBD debut), Jennifer Molly Bell as Johanna, EVan Jones as Tobias Ragg (PBD debut), Michael McKenzie as Judge Turpin, Jim Ballard as Beadle Bamford, Shelley Keelor as the Beggar Woman, and Alex Mansoori as Pirelli (PBD debut). Rounding out the cast are Terry Hardcastle, Christopher Holloway (PBD debut), Hannah Richter (PBD debut), and Victoria Lauzun (PBD debut). Scenic design is by Michael Amico, costume design is by Brian O'Keefe, lighting design is by Donald Edmund Thomas, and sound design is by Brad Pawlak.
The original production of Sweeney Todd was directed by Harold Prince, and starred Angela Lansbury and Len Cariou, all of whom won Tony Awards. The show, which opened on Broadway on March 1,1979 and ran 557 performances, received eight Tonys in all, including Best Musical, Best Score and Best Book. That premiere production, at the cavernous Uris (now Gershwin) Theatre was huge in size and scope. There have since been countless productions of Sweeney Todd all over the world, on stages small and large, in opera houses and in concert, and even in a London pie and mash shop.
The first Broadway revival, directed by Susan H. Schulman in 1989, went small. It was presented at the intimate Circle in the Square, with Bob Gunton up close and personal as Sweeney, opposite Beth Fowler's Mrs. Lovett. The most recent Broadway revival, John Doyle's 2005 production, starred Patti LuPone and Michael Cerveris, and the cast doubled as the orchestra. The Doyle version was first done in London (with a different cast) as was the revival currently running Off-Broadway. Meat pies are served prior to show time at the Barrow Street Playhouse, which has been transformed into a replica of the actual London pie shop where the immersive production was first mounted. There is also a 2007 film directed by Tim Burton, starring Johnny Depp and Helena Bonham Carter. And the first national tour, headed by Lansbury and George Hearn, was preserved on tape and is available on DVD.
Palm Beach Dramaworks is a non-profit, professional theatre and is a member of the Theatre Communications Group, the South Florida Theatre League, Southeastern Theatre Conference, Florida Professional Theatres Association, Florida Theatre Conference, and the Palm Beach County Cultural Council.
The performance schedule is as follows: Evening performances are Wednesday and Thursday at 7:30PM, Friday and Saturday at 8PM. Matinees are Wednesday, Saturday, and Sunday at 2PM. Individual tickets are $67 (including opening night), preview tickets are $46, and those 18-40 years old pay their age. Student tickets are available for $15; tickets for educators are half price with proper ID (other restrictions apply). Group rates for 20 or more are also available.
The Don & Ann Brown Theatre is located in the heart of downtown West Palm Beach, at 201 Clematis Street. For ticket information contact the box office at (561) 514-4042, open Monday through Wednesday from 10AM to 5PM, Thursday through Saturday from 10AM to 8:30PM, and Sunday from 11AM to 7:30PM, or visit www.palmbeachdramaworks.org.