Photo Flash: Museum Exhibit Honoring Publicist Charlie Cinnamon Opens at the Jewish Museum of Florida-FIU
The first-ever museum exhibition about a publicist, honoring the celebrity-studded life and career of a promotional genius who was nationally recognized and greatly admired, debuts June 19 - September 16 at the Jewish Museum of Florida-FIU with the premiere of Charlie Cinnamon: Legendary Press Agent.
The exhibition held its VIP opening reception on June 18, and you can check out photos below!
"The Grand Sage of Publicity, for whom all of life had been a stage*" was unmatched in his field. Because he was revered by the news media at a level uncommon for most publicists, and was highly respected by national cultural institutions, captains of industry, America's leading philanthropists and arts patrons, his passing in 2016 made national headlines.
This timely exhibition comes at a precarious moment for society and the media, offering valuable lessons from history about the ways this community hero honored his life-long partnerships with journalists, artists and entertainers, politicians and business leaders.
The exhibition features more than 100 historic items curated from Cinnamon's personal showbiz archives, from his childhood growing up in the Bronx during the 1920s, all the way through 2016.
Photos and ephemera span the more than sixty years Charlie Cinnamon reigned as the country's most beloved press agent for America's leading arts organizations and national public affairs campaigns for major institutions and companies.
"Each year the Jewish Museum of Florida-FIU chooses an icon from the community to honor with an exhibition, celebrating their contributions to national culture and the arts," said Susan Gladstone, the Executive Director of the museum.
"Charlie Cinnamon was the ultimate star-maker who transformed our part of the world into a star. We are recognizing the lessons his story offers for today's generations about the importance of crafting your profession with warm-heartedness, virtue, and character (plus lots of fun, glitz, and razzle-dazzle in the mix too)."
"There is a famous saying on Miami Beach: 'Everyone has a Charlie story,' because he helped so many people and cultural institutions for more than six decades. He was beloved as a news-maker during the entertainment industry's glamorous history," adds Susan Gladstone.
The Jewish Museum of Florida-FIU created this new exhibition, curated by Jacqueline Goldstein. The items are on loan from the Cinnamon family, and from Broadway producer and director Richard Jay-Alexander and photojournalist Manny Hernandez.
Both men were friends and colleagues of Cinnamon for decades, and consider him a major influence on their lives and careers.
Richard Jay-Alexander and Manny Hernandez helped to preserve Cinnamon's memorabilia, and were the ones who spearheaded this tribute by approaching the museum to help make this exhibition possible.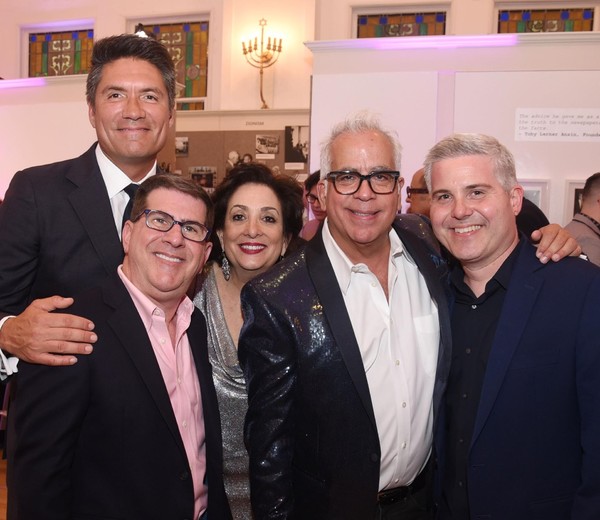 Louis Aguirre (ABCTV), Steve Rothaus (Miami Herald), Susan Gladstone (Museum Director), Richard Jay-Alexander, and Adam Epstein (Tony Award-winning producer, the Godson of Charlie Cinnamon)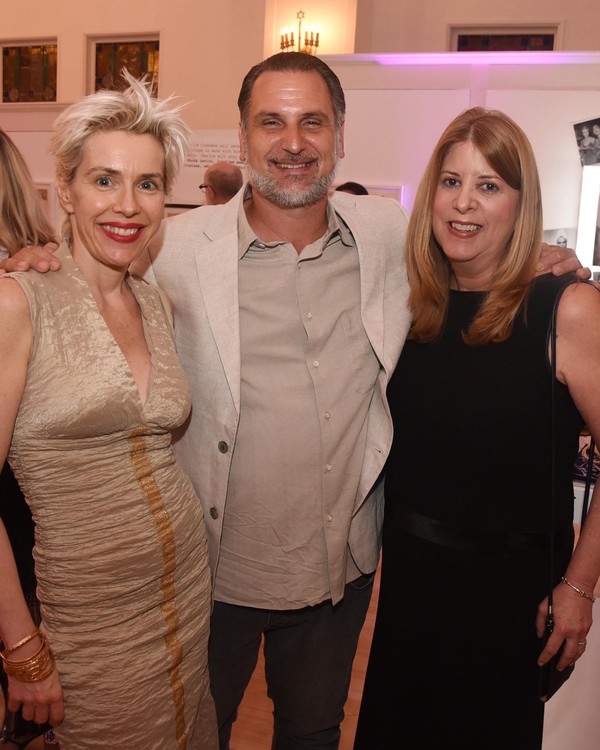 Jacqueline Goldstein (Museum Curator), Michael Huter (Kiwi Arts Group) Nancy Doyle Cohen (Museum Manager)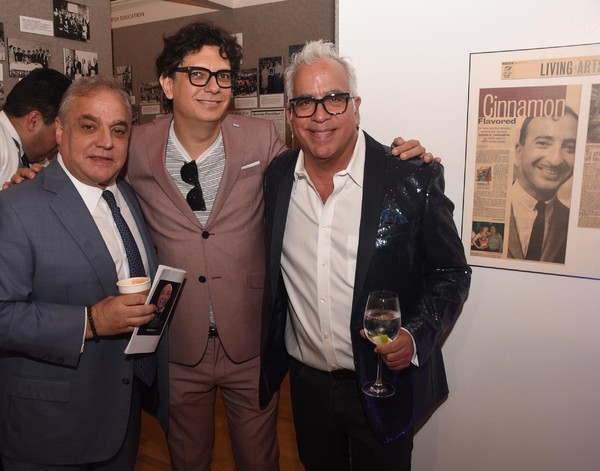 Lee Brian Schrager, Manny Hernandez (co-originator of this exhibition, he is a celebrity photographer) and Richard Jay-Alexander (also co-originator of this exhibition)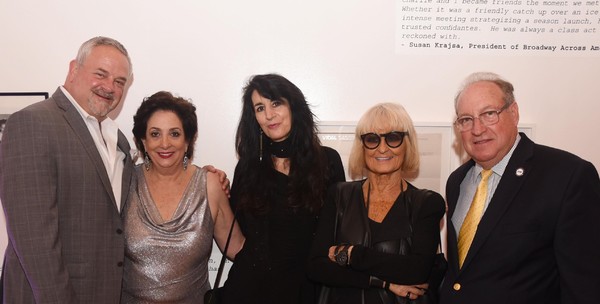 Steven Haas, Susan Gladstone, Sandra Schulman, Barbara Hulanicki and Ira D. Giller