Photos: First Look at DISGRACED at Maltz Jupiter Theatre
There are some things that you just shouldn't discuss at a party. What begins as innocent table conversation among four friends explodes when the topic turns to current events, leaving everyone's relationships and beliefs about race and identity in pieces. But will their friendship survive?
Onstage now through February 26 at the Maltz Jupiter Theatre, the Pulitzer Prize-winning play Disgraced examines the stories we share with our friends, the secrets we tell our lovers, and the lies we tell ourselves. Described as a "combustible powder keg of identity politics," this provocative and thought-provoking new Broadway hit will leave audiences questioning their biases. BroadwayWorld has a first look at the cast in action below!
The first stage play by novelist and screenwriter Ayad Akhtar, audiences raved when the play opened on Broadway in 2014, earning a Tony nomination and becoming one of the most-produced plays across the nation in 2016.
Directed by multiple Carbonell Award-winning South Florida director J. Barry Lewis (whose recent work at the Theatre includes Frost/Nixon, Glengarry Glen Ross, Dial M for Murder and Doubt: A Parable), the play will feature a cast of five acclaimed actors, including Fajer Kaisi as Amir (whose extensive work regionally includes The Invisible Hand at Westport Country Playhouse, Paloma at Kitchen Theatre Company, Informed Consent at Geva Theatre Center/Cleveland Play House and Romeo and Juliet and Troilus and Cressida, both at the Oregon Shakespeare Festival) and Vanessa Morosco as Emily (seen recently in the Theatre's production of Frost/Nixon, in addition to the off-Broadway productions of Around the World in 80 Days and The Rover, as well as numerous regional credits).
The cast also features Joel Reuben Ganz as Isaac (who appeared on Broadway in the Tony Award-winning production of War Horse, in addition to New York productions of Macbeth at Lincoln Center Theater Educational, The Clown Play at the New York Fringe Festival and many regional credits), Chantal Jean-Pierre as Jory (whose work regionally includes Antony & Cleopatra at Cincinnati Shakespeare Company, Lost Boy Found in Whole Foods at Portland Stage Company and Intimate Apparel at Dorset Theatre Festival) and South Florida's Eddie Morales as Abe (whose regional credits include Aida, Curtains, Gypsy and Sweet Charity).
The production will showcase the artistry of designers known for their recent work at the Theatre: scenic designer Anne Mundell (Frost/Nixon, Glengarry Glen Ross, Other Desert Cities), lighting designer Paul Black (The Producers, Frost/Nixon, The Will Rogers Follies: A Life in Revue, LES MISERABLES and The Wiz, among others), costume designer Leslye Menshouse (Through the Looking Glass), fight director Lee Soroko (Kiss Me, Kate, LES MISERABLES, Dial M for Murder and Sleuth) and Marty Mets (resident Sound Designer).
Tickets start at $56. For tickets and showtimes, call (561) 575-2223 or visit www.jupitertheatre.org.
Photo Credit: Alicia Donelan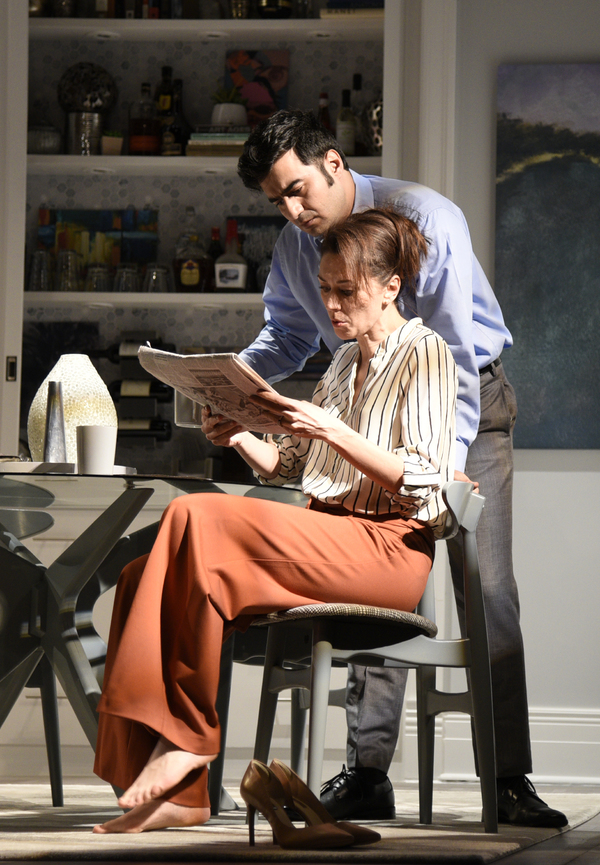 Vanessa Morosco
and
Fajer Kaisi
portray a married couple
Fajer Kaisi
stars as an up-and-coming attorney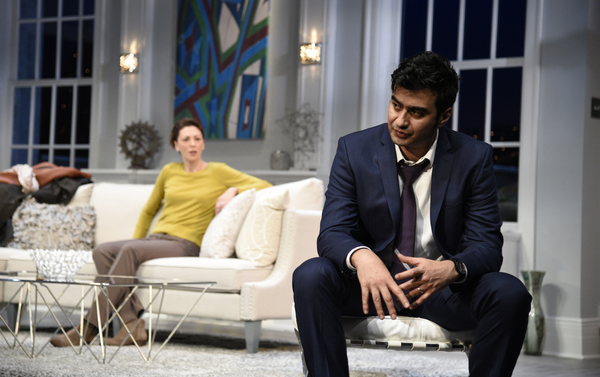 Vanessa Morosco
and
Fajer Kaisi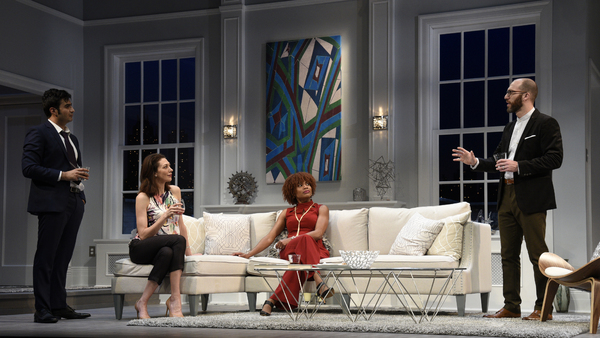 Fajer Kaisi
,
Vanessa Morosco
,
Chantal Jean-Pierre
and
Joel Reuben Ganz
portray four friends at a dinner party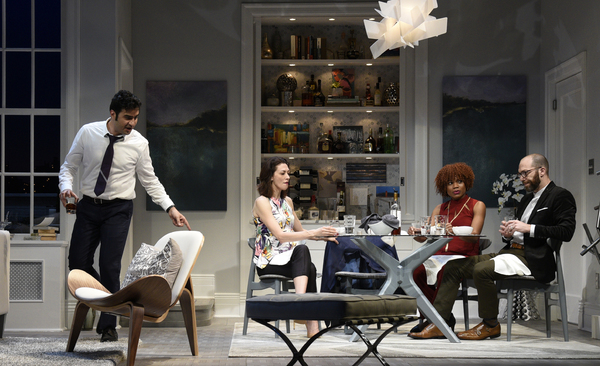 Fajer Kaisi
,
Vanessa Morosco
,
Chantal Jean-Pierre
and
Joel Reuben Ganz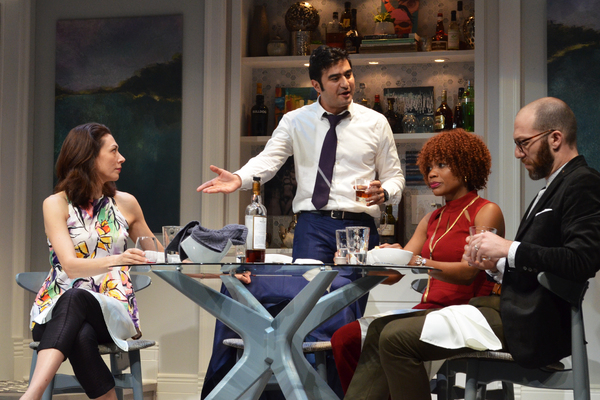 Vanessa Morosco
,
Fajer Kaisi
,
Chantal Jean-Pierre
and
Joel Reuben Ganz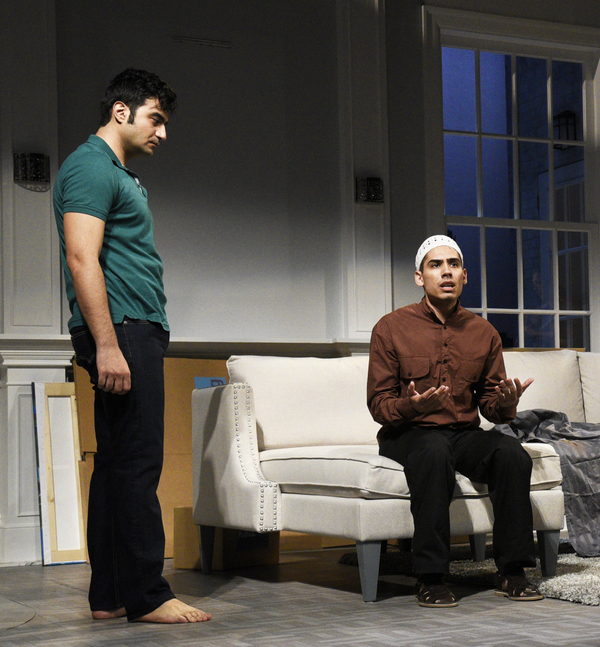 Fajer Kaisi
stars as an up-and-coming attorney and Eddie Morales as his nephew