City Theatre's SHORTS ON SHIPS Sets Sail World-Wide With Azamara Club Cruises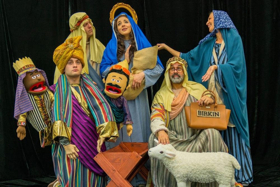 City Theatre announces its newest and most exciting venture, SHORTS ON SHIPS, which launches its unique and Popular Productions of short ten-minute plays world-wide this month onboard Azamara Club Cruises luxury ships, Journey, Quest and Pursuit beginning in August, 2018. One of Azamara's new roster of specialty shipboard entertainment, City Theatre's SHORTS ON SHIPS will introduce guests to live theatre featuring "shorts", performed in repertory by a talented acting ensemble. City Theatre, now in its 23rd season and the only professional theatre in the country dedicated to the production of short plays and musicals, chose scripts from its extensive library to curate a collection of "Best of the Fest" plays, now for the entertainment of audiences at sea!
Azamara's passengers will be delighted by a fast and furious evening of theatrical shorts, featuring lost and found love, surprising office politics, hysterical miscommunication and poignant connection. Since 1996, thousands of South Florida audiences have enjoyed City Theatre's SUMMER SHORTS FESTIVALS, and WINTER SHORTS, CITY SHORTS, SHORT CUTS and SHORTS GONE WILD productions, with plays penned by the country's best known and emerging new playwrights. SHORTS ON SHIPS brings even greater visibility and appreciation for a dynamic miniature theatrical genre that satisfies as tiny complete works of art that also appeals to modern short attention spans.
City Theatre Artistic Director Margaret Ledford, who conceived the production, said, "City Theatre was delighted when our work came to the attention of Azamara Club Cruises, and we're honored to be part of its new shipboard entertainment. With this innovative opportunity we will take our short play expertise, and the creative experience of our veteran production team, to bring our art and artists to the stages of Azamara's beautiful ships." City Theatre Executive Director Bruce Leslie added, "City Theatre is a mature professional theatre company that continues to originate new projects. With City Theatre's SHORTS ON SHIPS we are creating an exciting artistic and business model that leverages and expands upon our strengths, in partnership with one of the world's most successful cruise lines."
Ms. Ledford has adapted City Theatre's successful short-play festival format with different mini-programs of plays for audiences to sample on their voyage. The acting ensemble of Barbara Sloan, Ricky J. Martinez, Diana Garle, Brian Reiff and Justin Schneyer expertly navigate multiple roles in a virtuoso showcase of talent. Direction is by City Theatre Artistic Director Margaret M. Ledford and company directors Gail S. Garrisan and John Manzelli. The creative team includes Sean McClelland, Alyiece Moretto-Watkins, Karen Glass, Joe Rawda, and Stephen Lambert (Scenic Design), Eric Nelson (Lighting Design), Ellis Tillman (Costume Design), Matt Corey (Sound Design), Ted Chambers (Video Design), Stephen Lambert (Properties Design), David Radunsky (Production Manager) and Naomi Zapata (Production Stage Manager).
The line-up of plays for City Theatre's SHORTS ON SHIPS offer an array of compelling characters, theatre styles and storytelling. Literary Director Susan Westfall said, "The fun for audiences at a program of shorts is that like Forrest Gump's box of chocolates, there's a different favorite play for everyone!" She added, "Playwrights with a production in SHORTS ON SHIPS are also delighted to have fifty or more performances of their plays being produced at sea for thousands of audiences all over the world."
Azamara's refreshed entertainment concept is part of the brand's commitment to offering guests specialized programming onboard. Larry Pimentel, President and CEO of Azamara Club Cruises said, "We look forward to providing guests with vibrant onboard entertainment to enhance their experience while sailing with us. Our new entertainment launch will bring to life classic and short plays, along with short operas and shows, using music, Broadways stars and entertainers that engage and enthrall our audiences." Along with City Theatre's SHORTS ON SHIPS, Azamara is also presenting 54 Below at Sea featuring artists and acts from Manhattan's very popular cabaret Feinstein's/54 Below, and operatic and musical performances by Magic City Opera. To book an Azamara cruise visit www.azamaraclubcruises.com .
About City Theatre's SHORTS ON SHIPS plays: The line-up includes premieres, previous City Theatre productions and finalists of City Theatre's National Award for Short Playwriting Contest.
Bedfellows by Adam Peltzman As the Revolutionary War rages outside, Founding Fathers John Adams and Benjamin Franklin engage in a battle of wits having to share a bed in the only room at the inn!
Best Lei'd Plans by Kelly Younger Two meddling new Mothers-in-Law enjoying the Hawaiian wedding reception of their new newly married children, agree the kids might not be an obvious success. To ensure the happiness of at least two members of the new family, they come up with the ultimate plan.
Feel the Tango by Susan Westfall A long-married couple on their usual Friday night date are surprised when their boring routine is disrupted by the offer of exciting specials - on and off the menu!
Ghost Lite by Justin Warner Alas, poor Hamlet struggles with his murdered father's posthumous request for revenge in a haunting comedy rewrite of Hamlet, Act 1, Scene 5.
Just Desserts by David MacGregor Lunchtime in the break-room turns deadly when a culprit stealing food from the company fridge takes the bait after Joyce plants a nasty surprise in her brownie!
Let's Get Physical by Kelly Younger An annual physical is complicated when a pilot, his doctor and the woman of their dreams discover the cure for healing one heart means breaking another.
Mandate by Kelly Younger A guy's night out at a bar, set up by the wives for their husbands, becomes a disastrously funny "first date" for an emotional school teacher dad and a frustrated stay-in-his-cubicle accountant, who learn "tonight is something special" , and that friendship really is magic.
Miriam1234 by R. Eric Thomas Mel, an irascible technophobe grieving the death of her partner, is provoked by the security questions her daughter asks for so Mel can choose a new computer password. Caught up in her memories, and resistant to change, Mel finds surprising answers that also help her move on with her life.
Oy Vey Maria by Mark Harvey Levine It's the very first Christmas and Mary didn't invite her mother to the birth of Baby Jesus. Of course Mom arrives, armed with a brisket, a healthy dose of guilt, and lots of advice for her daughter about Jewish motherhood.
Splat! by Michael McKeever Dorothy has skipped off down the Yellow Brick Road leaving the Munchkins to clean up her mess, including the apparently dead witch that was squashed under the flying house when Dorothy landed. Except, ding dong the witch ain't dead!
The One by Sheri Wilner Amy and Chris, besties and former lovers, are having one last drink together to celebrate Chris's engagement before his new fiancée joins them. It's a bittersweet celebration as they struggle to understand and cope with what is meant to be "the one" for each other.
Tongue Tied by M. Thomas Cooper Strangers meet in their therapist's waiting room and discover they have their hands full and more in common than they could have imagined!
About City Theatre: City Theatre is a professional theatre company in Miami, FL that celebrates 23 years of dedication to the development and production of new work, specifically the short play and short musicals format. Since its inception, the company has received over 17,000 national script submissions (with over 1,100 submitted for this season alone) and produced over 400 original short plays by established playwrights and important new voices in the theatre industry. Best known for its award-winning Summer Shorts - America's Short Play Festival, City Theatre also presents in its annual programming the CityWrights Professional Weekend for Playwrights Conference, and the LGBT-themed Shorts Gone Wild Festival. City Shorts is a new initiative that expands on the original special production of Island Shorts on Key Biscayne by taking the concept to other communities and smaller venues. City Theatre fulfills its educational mission with the Short Cuts Educational Tour that introduces students throughout South Florida to the art of theatre with special issues oriented works, and First Reads, a series free play reading throughout the county that involve and inform theatre-lovers about the process of new play development. In 2016 & 2017, with the support of a John S. and James L. Knight Foundation Arts Challenge grant, City Theatre launched the "NextGen Playwright Project - Giving Voice to the Next Generation of South Florida Playwrights", a program mentoring twenty four talented high school dramatists in Miami Dade and Broward counties. In 2016, City Theatre was honored by the Carbonell Committee with the prestigious Bill Von Maurer Award, which recognizes significant contributions to South Florida theater development by an individual or group, for the company's dedication to the short form play and fostering new play development. Visit www.citytheatre.com for more information.
About Azamara Club Cruises® Azamara Club Cruises® is a boutique upmarket cruise line. Azamara's wide selection of Destination Immersion® signature programming offers guests the opportunity to Stay Longer and Experience More, delivering guests authentic cultural experiences across the globe. In 2018, Azamara will take guests to more than 200 ports, in 70 countries, including 170 late night stays and 114 overnights. Azamara's commitment to Destination Immersion® cruise experiences coupled with exceptional onboard service offers and inclusive amenities, make for a unique cruise vacation experience. For booking go to www.azamaraclubcruises.com.
About Royal Caribbean Cruises Ltd. Azamara Club Cruises® is a brand of Royal Caribbean Cruises Ltd. (NYSE: RCL), is a global cruise vacation company that owns and operates three global brands: Royal Caribbean International, Celebrity Cruises and Azamara Club Cruises. We are a 50 percent joint venture owner of the German brand TUI Cruises, a 49 percent shareholder in the Spanish brand Pullmantur and a 36 percent shareholder in SkySea cruises. Together, these brands operate a combined total of 49 ships with an additional thirteen on order as of December 31, 2017. They operate diverse itineraries around the world that call on approximately 540 destinations on all seven continents. Additional information can be found on www.rclcorporate.com., www.celebritycruises.com, www.azamaraclubcruises.com, www.tuicruises.com, www.pulmantur.es, or www.rclinvestor.com .
More Hot Stories For You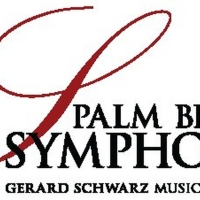 Palm Beach Symphony Announces SOUNDS OF THE SEASON Broadcasts

November 22, 2022

In what has become a cherished part of the holiday season, CBS 12 News will air "Sounds of the Season" with Maestro Gerard Schwarz leading the Palm Beach Symphony in a joyous program of holiday favorites from Broadway, classical music and popular carols.
---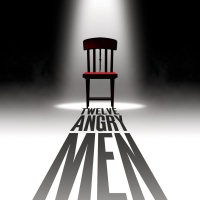 TWELVE ANGRY MEN Opens At Palm Beach Dramaworks On December 9

November 22, 2022

The strengths and flaws of the American jury system are laid bare – as are the prejudices and social attitudes of those standing in judgment – in Reginald Rose's classic Twelve Angry Men, which opens at Palm Beach Dramaworks on December 9 (8pm). Performances continue through December 24, with specially priced previews on December 7 and 8 (7:30pm). J. Barry Lewis directs.  
---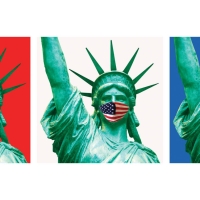 Art Basel Season Kicks Off With LADY LIBERTY: A BONNIE LAUTENBERG RETROSPECTIVE at the Jewish Museum of Florida-FIU 

November 22, 2022

The Jewish Museum of Florida-FIU kicks off Art Basel Season in Miami Beach with the premiere of the new exhibition Lady Liberty: A Bonnie Lautenberg Retrospective (November 16 through March 26).
---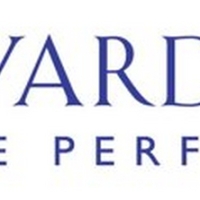 Slow Burn Theatre Cuts Loose With FOOTLOOSE THE MUSICAL

November 22, 2022

It's time to cut loose and kick off your Sunday shoes with Footloose The Musical as Slow Burn Theatre Company's 2022/2023 season presented by American National Bank continues in the Amaturo Theater at the Broward Center for the Performing Arts. Saturday December17- Sunday, Jan. 1.
---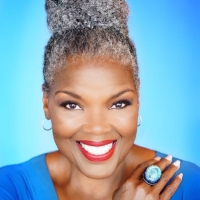 New Canon Chamber Collective Opens Inaugural Season With AMERICAN SOUL

November 22, 2022

New Canon Chamber Collective. a multicultural collective of South Florida's most outstanding musicians, opens its inaugural season with American Soul in the Amaturo Theater at the Broward Center for the Performing Arts on Saturday, December 3 at 7 p.m.
---