KANDANG Comes to Kuala Lumpu Performing Arts Centre Today!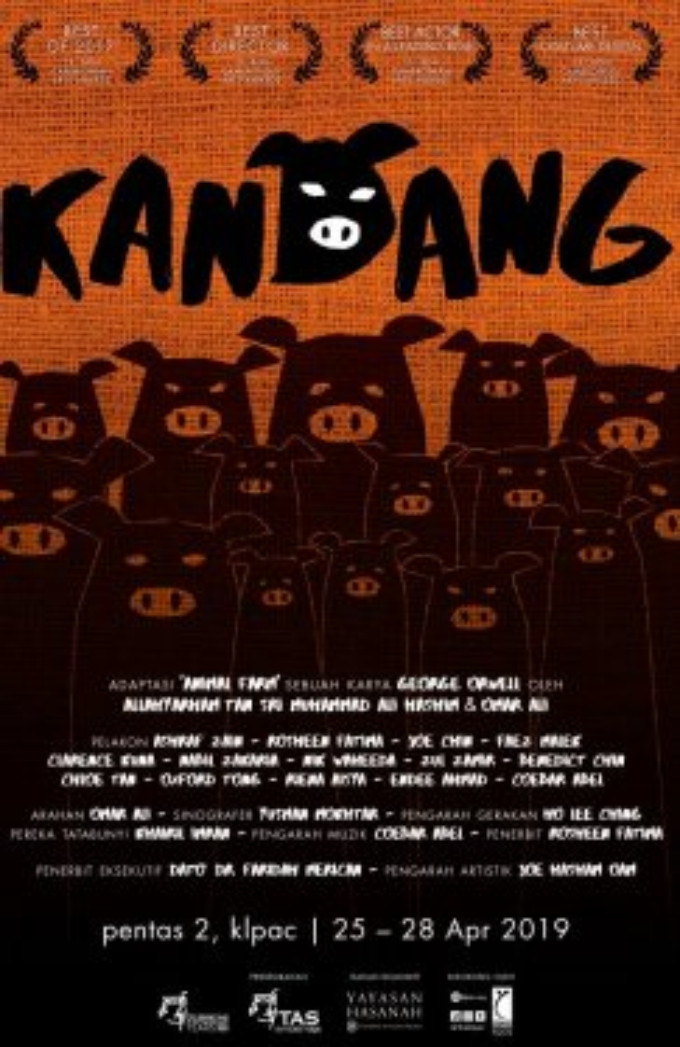 KANDANG is coming to Malaysia's Kuala Lumpu Performing Arts Centre from April 25 to 28, 2019.
KANDANG is a George Orwell novel adaptation titled 'Animal Farm' into Bahasa Malaysia as well as the context of local leadership culture.
Published in England in 1945, 'Animal Farm' is a figurative novel that reflects the events of the Russian Revolution in 1917 and then into the era of the Union of Soviet Socialist Republic under the leadership of Joseph Stalin.
This adaptation follows the footsteps of a group of poultry farms in Jones Farm that has succeeded in expelling its landlady and achieving independence. However, the sweet promise of freedom and prosperity proved to be empty promises if they themselves were trapped by the treachery of idealism in the form of corruption and tyranny.
"What is our life?
We are pierced with the nose and slaughtered, racked and abused.
Once we are born in the world, we are bound and chained, enmeshed and embraced.
We are forced to work day and night, to the end of force.
For what? After being consumed, we are killed just like that.
But is this natural? Does the earth we are unable to sustain the lives of all beings? No, brother-in-law. At least! "
Markus's words, freedom fighters are universal.
** Performed in BM with English surtitles.
For tickets and more information, please visit http://www.klpac.org/whats-on/kandang-2/
Related Articles View More Malaysia

Stories

Shows
More Hot Stories For You