Photo Flash: Acorn Productions Presents HOW THE DRAGON WAS TRICKED
Fresh off the success of Acorn Productions' first-ever children's theater production, the company presents its second installment of the new Fairy Tale Players' inaugural season. How the Dragon Was Tricked will be presented from March 26 to April 3 in the Acorn Studio Theater. Acorn Academy Acting faculty member Keith Anctil adapts and directs a version of J.G von Hahn's story that features an out-of-tune minstrel, a sheep-loving shepherd, smashed tomatoes, an angry queen, dragons, and a giant pie fight. How the Dragon Was Tricked features 8 students from the Acorn Acting Academy, along with April Singley, a member of Acorn's Naked Shakespeare Ensemble.
Performances take place over two weekends on Friday nights at 7 p.m. and Saturdays at 11 a.m. (no Sunday performances due to the Easter holiday). Tickets are $5 adults and $3 kids twelve and under. More information is available by contacting Acorn Productions at www.acorn-productions.org or calling 854-0065.
Once upon a time there was a tricky boy named Philbert. He made a silly bet with his sister that he could become king. What he didn't know was that to become king he'd have to steal the dragon's flying horse and blankets, hit the queen in the face with a pie, wear a dress, and fall in love with the princess! As with all Fairy Tale Players productions, this adaptation has its tongue firmly in its cheek in keeping with the "fractured fairy tales" aesthetic the young company has adopted as its trademark. Adults will enjoy the more sophisticated humor the company has added to its adaptation, ensuring a great hour of theater for the entire family.
Acorn students appearing in the production are Gus Febles, Jaclyn Hazlewood, and Nathan Jacobs from Westbrook; Angela Moline, from Lyman; Sophia Olore, a Portland resident; Sophey Potter, who lives in Windham; Cali Swain from Cumberland; and Jade Wu, a Gorham resident. All of the cast members take acting classes at the Acorn Acting Academy, whose 3 faculty members offer 4 after school sessions each week for kids in grades 2 through 10.
The Acorn Studio Theater is a 40-seat black box space located in the Dana Warp Mill in downtown Westbrook. Acorn Productions is a 501(c)3 organization founded in 1998, and dedicated to increasing awareness of and participation in the performing arts by all members of the community. The inaugural season of the Fairy Tale Players is made possible by a generous grant from the Rines/Thompson Fund administered by the Maine Community Foundation.
FMI: www.acorn-productions.org or 854-0065


Sophey Potter, Sophia Olore, and Gus Febles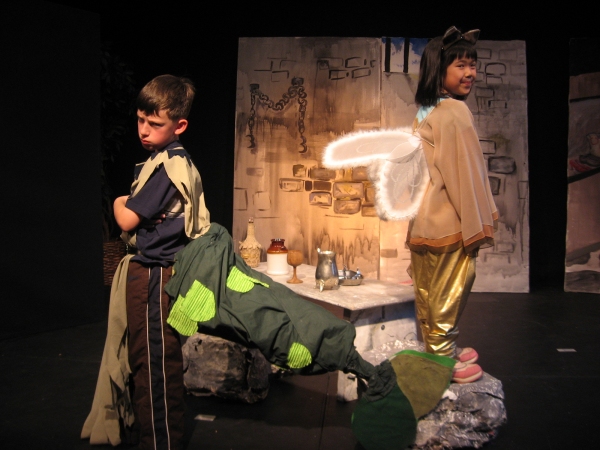 Nathan Jacobs and Jade Wu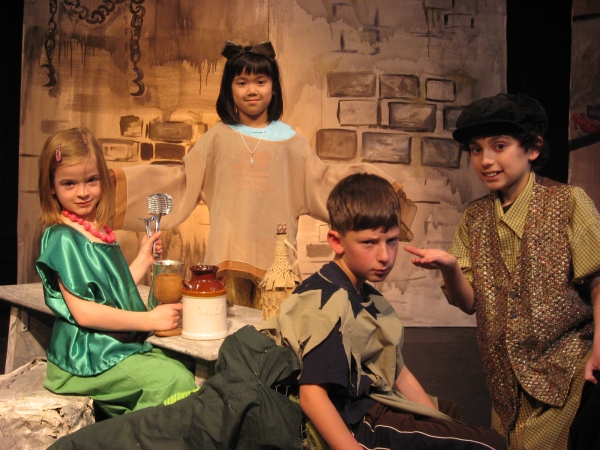 Sophey Potter, Jade Wu, Nathan Jacobs, and Gus Febles

Gus Febles and Angela Moline