Théâtre Raymond Kabbaz Presents LA PUB FAIT SON SHOW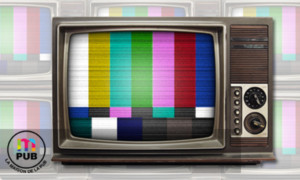 Théâtre Raymond Kabbaz (TRK), the performance space at Le Lycée Français de Los Angeles is pleased to present La Pub Fait Son Show (A Medley of French & International TV Commercials) in Los Angeles as part of its public performing arts series on Thursday, January 24 at 7:30pm, 2019.
Showcasing a wide variety of TV commercials that will take you to a wonderful journey in time and space on the wings of the Ad. A Q&A with writer-filmmaker and founder of "La Maison de La Pub" Anne Saint Dreux will follow the screening.
The evening's format will be presented in two 50-minutes long programs with a 15-minute intermission, which will include complimentary wine and cheese tasting.
**Screening in French with no English subtitles**
The event begins at 7:30pm at Théâtre Raymond Kabbaz, located at 10361 W. Pico Blvd., Los Angeles CA 90064 (310-286-0553). Tickets are $16 for adults and $12 for students. Tickets can be purchased at www.trk.us.com. For information about Théâtre Raymond Kabbaz, please visit