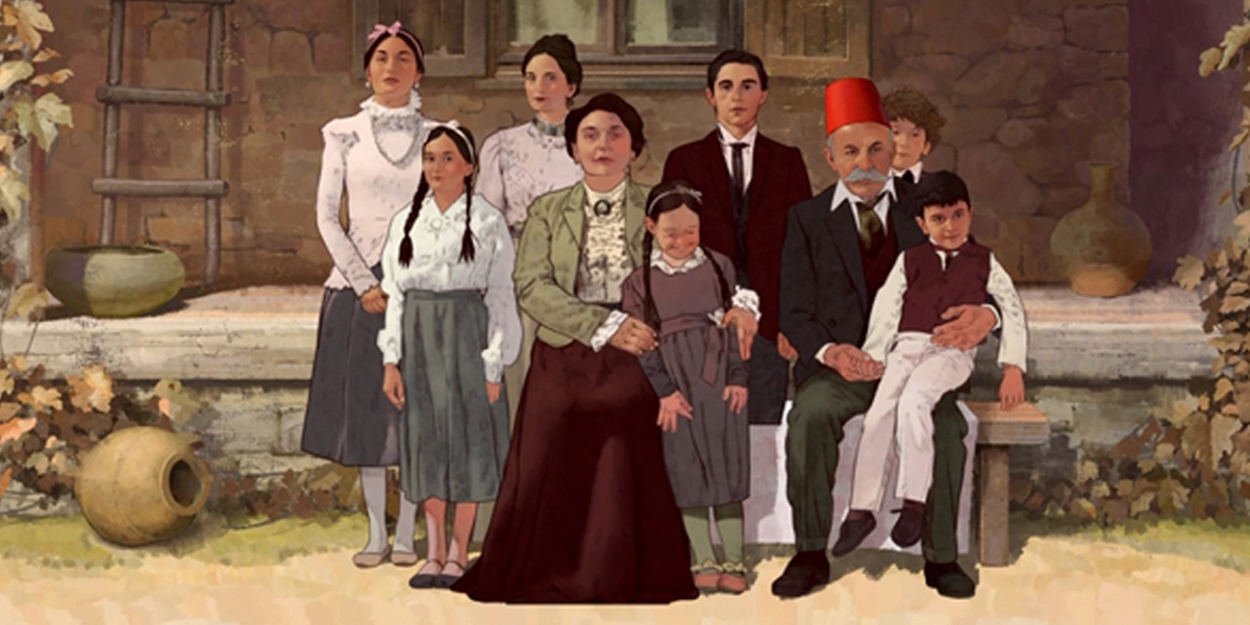 Review: AURORA'S SUNRISE Animated Movie: Presenting Her Story to the World
AURORA'S SUNRISE's premiere will be held at the Animation Is Film Festival in Los Angeles.
"Aurora's Sunrise" turns a family story into history: 15 years old Arshaluys (her name was changed to Aurora in the US when she entered this country through Ellis Island) - an Armenian genocide survivor who miraculously escaped from death in the Ottoman harem, first fleeing to Saint-Petersburg, then to New York. Aurora's story is based on her family's tragedy: as a young girl, she dreamed of becoming a violinist, playing with her younger brothers and sisters in their do-it-yourself theatre at home but in 1915 the Ottoman rule brought them into exile. So begins her story, filled with brutal details, violence and cruelty. The movie animation is discreetly colorful, at the same time you are able to observe lots of picturesque details related to life and times of various peoples who inhabited the Ottoman empire at the time.
In the narrative, Aurora lost her family, childhood, everything that connected her to Eastern Anatolia, and although it seemed at first that New York afforded her the long-awaited shelter, her memories kept haunting her throughout all her life. But the idée fixe for her was to find her only living relative - an older brother who was living in New York at the time. After her story was published in American newspapers throughout the country, her journey in US was still filled with flashbacks from her past. The only thing that helped her to get through was supporting others, orphans like her who came from the same place. That marked the beginning of a new path for her still full of suffering because of painful memories. In a nutshell, Aurora escaped Turkish, Germans, became a Hollywood's silent movie star in Oscar Apfel's "Auction of Souls" (1919) but almost every moment in her life she had to reminisce her previous experiences again and again, although she was able to make live her story, traveling and telling it from coast to coast, she was brave enough to tell the world about the massacre.
Aurora's Sunrise director and screenwriter - Inna Sahakyan reminds us about Armenian genocide's recognition through her movie. The most touching scenes remain those that represent small interview parts involving Aurora Mardiganian as an old woman who is telling her survival's story in front of the camera, and eventually, she speaks out on moral punishment: that is her last word. Her contribution is the recital of her story to the world, despite her trauma and personal tragedy.
The film was world-premiered at 2022 Annecy Festival.
| | |
| --- | --- |
| Vote Now for the 2022 BroadwayWorld Los Angeles Awards | |
| voting ends in | |