Photo Flash: World Premiere of Dorothy Fortenberry's SPECIES NATIVE TO CALIFORNINA Hits Home in Trump's America
Everyone's a part of the family - until they're not. IAMA Theatre Company presents the world premiere of a deceptively gentle comedy about family, land, labor and loss. Eli Gonda directs Species Native to California by Dorothy Fortenberry continues through June 11 at Atwater Village Theatre.
For a decade, two families - one white and progressive, one undocumented - have lived together on a Northern California wine country estate in something like harmony. But political changes and financial mishaps leave them both suddenly facing uncertain futures. As everyone clamors to save the estate, a vengeful ghost haunts the fruitless vineyard, intent on breaking the balance. Mexican folklore meets Mendocino County in Fortenberry's homage to Chekhov's The Cherry Orchard. According to Fortenberry, she was struck by how many of Chekhov's themes resonate today, including the importance of land - specifically, the relationship between those who own it and those who work it. "I'm fascinated by alliances where the parties might have very different views of the relationship," she explains. "When I was younger, I had a friend who invited an undocumented family to live with her, and I always wondered what that dynamic was like." Gonda, who's father is an immigrant, is passionate about both politics and socially relevant material. "Who could have even imagined the times we live in now?" he asks. "This play is about the hope that can spring from even the darkest situations." Species Native to California is performed in English with a liberal sprinkling of Español. The ensemble includes
Tom Amandes
(SyFy's The Magicians, NBC's Parenthood, ABC's Scandal), Carlos E. Campos (upcoming film Inner City with
Denzel Washington
, HBO's Westworld), Tonatiuh Elizarraraz (Hit the Wall at the L.A. Gay & Lesbian Center),
Eileen Galindo
(CW's Crazy Ex-Girlfriend, The Clean House at International City Theatre),
Tim Rock
(
Steppenwolf Theatre
Co.,
Joseph Jefferson
nominee for What's Wrong with Angry? at Chicago's Circle Theatre), Melissa Stephens (Comedy Central's Key and Peele, Showtime's Californication), Margaux Susi (Disney's Frozen, The Blind Date Project) and Murielle Zuker (Seven Spots on the Sun at The Theatre @ Boston Court). The creative team includes set designer David Mauer, lighting designer
Josh Epstein
, costume designer
Melissa Trn
and dramaturg
Anna Lamadrid
. Amber Caras is the production stage manager,
Christine Woods
assistant directs,
Tom Detrinis
associate produces and
Laura Ma
nn produces for IAMA Theatre Company. Species Native to California was developed during a residency at Old Growth Arts in Sonoma County, and was read as part of the Youngblood New Blood series in NYC and recently at Theatricum Botanicum as part of their GreenRead series. Dorothy Fortenberry's plays have been produced and developed by Actors' Theatre of Louisville (Humana Festival),
Arena Stage
, Center REPertory Company and Oregon Shakespeare Festival, among others. She has received commissions from
Ensemble
Studio Theatre
and Yale Rep. She lives in Los Angeles, where she writes for television, most recently The Handmaid's Tale for Hulu. Fortenberry is a winner of the 2011 Helen Merrill Award for Emerging Playwrights and holds an M.F.A. from the Yale School of Drama. Named one of "8 Angelenos You Should Know" by LA Confidential magazine,
Eli Go
nda worked as an associate/assistant director to
Jack O'Brien
and
David Leveaux
on Broadway, the West End and in Japan on productions including
Nora Ephron
's Imaginary Friends, Nine, Fiddler on the Roof, The Glass Menagerie, Henry IV, Cyrano de Bergerac, All About My Mother and the multimedia musical Sinatra: Live at the Palladium. Recent directing credits for the stage include the ABC|Disney Talent Showcase (El Portal Theatre); Quitters by Lila Feinberg (IAMA Theatre Company); The Kid starring
Joey McIntyre
(Denver Center for Performing Arts);
Halley Feiffer
's I Didn't Want a Mastodon (IAMA Fest 2015); Little Miss Fix-It (Roundabout Underground); The FIFA International World Congress: Opening Ceremony (Atlantis, Bahamas); and numerous readings, festivals and workshops. TV and film credits include Jane Espenson and Brad Bell's award-winning series Husbands (nom. Best Director, International Academy of Web Television and the Indie Series Awards); The Rooster, an award-winning short; the feature film The Outfield, starring Cameron Dallas, Nash Grier and Disney's Joey Bragg; and producer of American Teen, a Sundance Film Festival award-winning documentary. Eli is a recent alum of The ABC|Disney Directing Program, a proud member of IAMA Theatre Company, an SDC Traube Fellow and a recipient of the Mitzy Daily Award for Music from Georgetown University. His upcoming projects include the feature comedy Sid is Dead by
Peter Warren
. IAMA Theatre Company is an ensemble of theater artists seeking to connect and cultivate a new generation of audiences by promoting new artists and developing new works that challenge and entertain, while stimulating honest dialogue and sustaining the future value of theater within the L.A. community. Founded in 2007, by Laila Ayad, Stefanie Black,
Katie Lowes
, Amy Rosoff,
Brandon Scott
,
Adam Shapiro
,
Sarah Utterback
and Wes Whitehead, this dynamic theater company is making its mark. Plays generated at IAMA have traveled to off-Broadway,
Second Stage
and the Roundabout Underground, and have been performed regionally and internationally. IAMA members have been featured in numerous critically acclaimed TV shows and films, as well as in a vast array of theater and live performances all over the country. In 2014, IAMA earned the Ovation Award for Outstanding Play in an Intimate Theatre for its Los Angeles premiere of The Recommendation. Last month, TV producer and creator
Shonda Rhimes
announced that she would become IAMA's first-ever "Patron of the Arts," with a generous endowment from the Rhimes Family Foundation. IAMA is breaking the mold by getting the "cord-cutter generation" to come back out to the theater again - you can't DVR theater! Species Native to California continues through June 11, with performances on Fridays and Saturdays at 8 p.m. and Sundays at 7 p.m. (dark Sunday, May 28). All tickets are $30. Atwater
Village Theatre
is located at 3269 Casitas Ave in Los Angeles, CA 90039. On-site parking is free. For reservations and information, call 323-380-8843 or go to www.iamatheatre.com. Photo credit: Dean Cechvala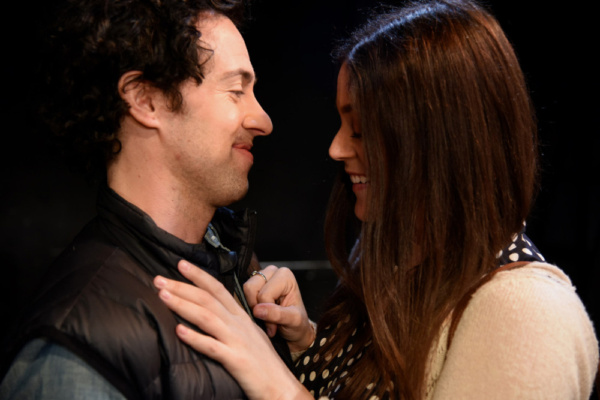 Tim Rock
and Margaux Susi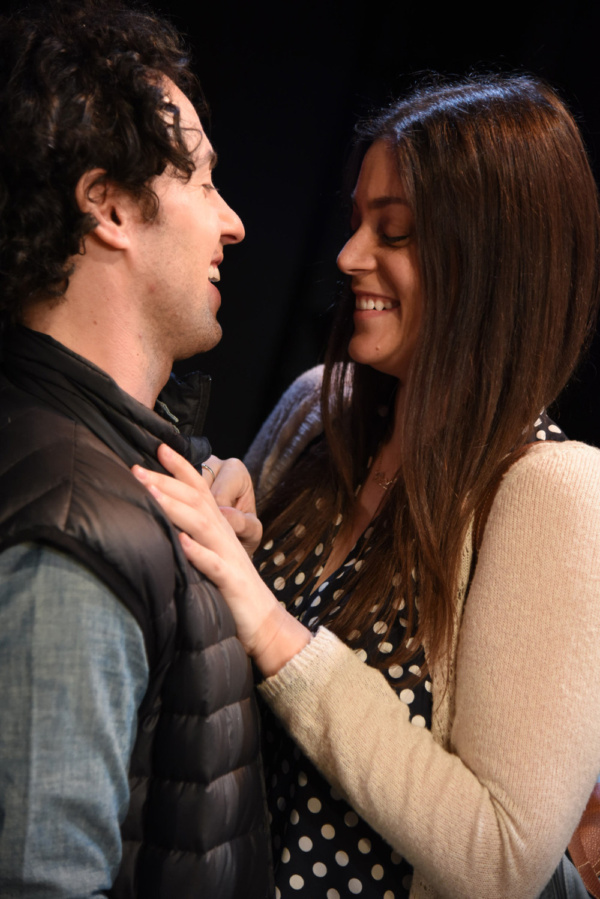 Tim Rock
and Margaux Susi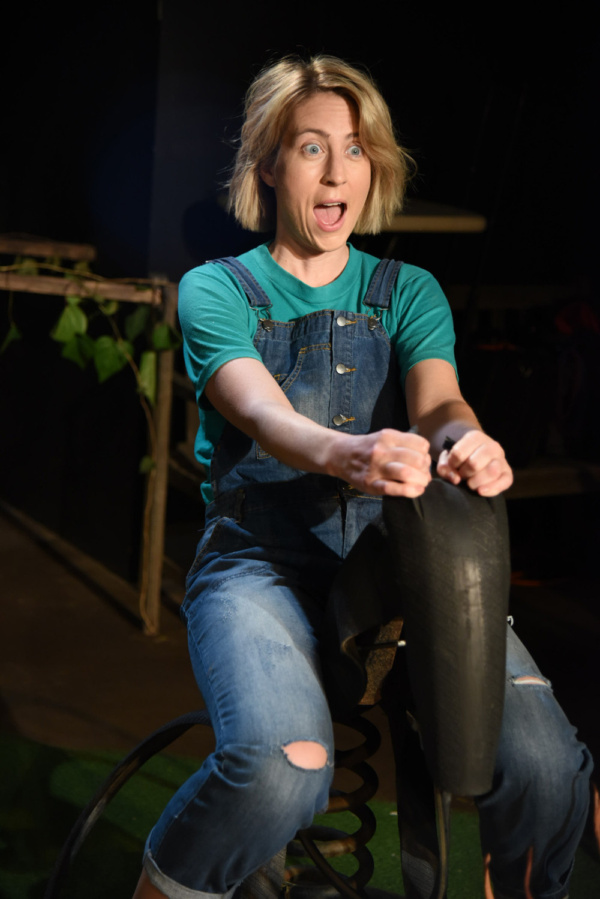 Melissa Stephens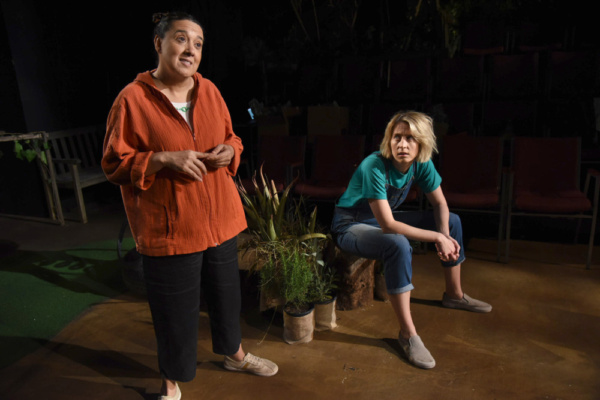 Eileen Galindo
and Melissa Stephens
Tom Amandes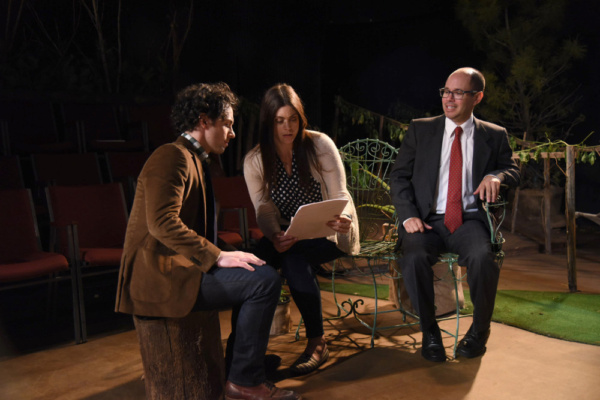 Tim Rock
, Margaux Susi, Carlos E. Campos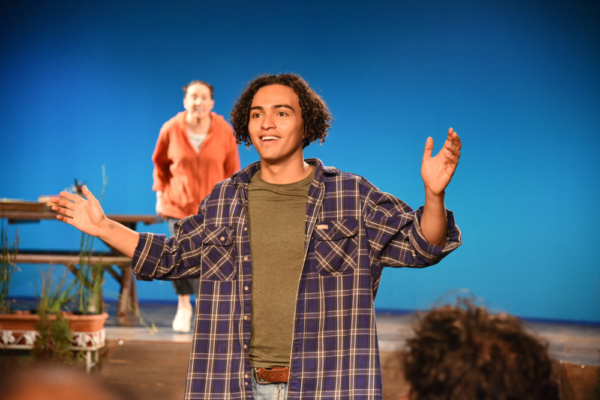 Eileen Galindo
and Tonatiuh Elizarraraz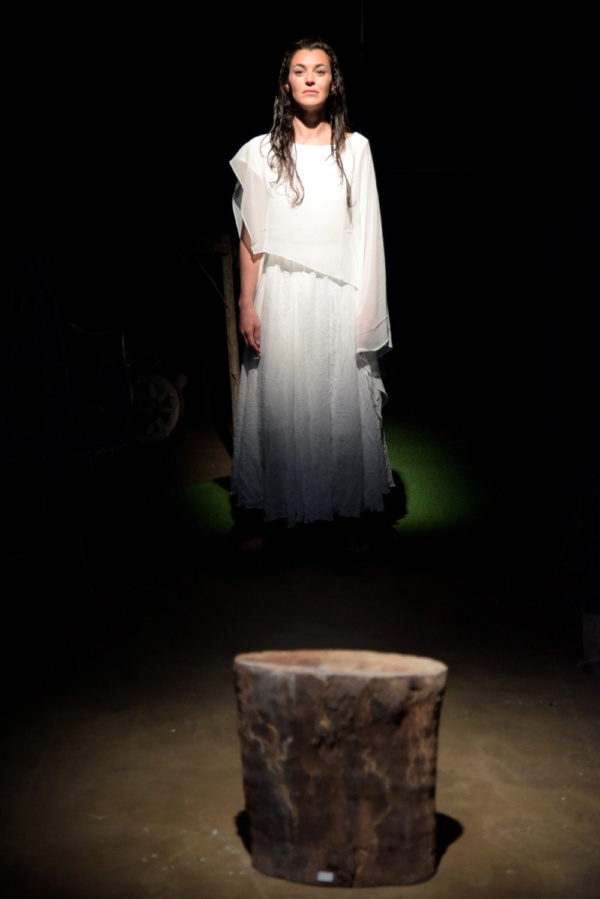 Murielle Zuker
Eileen Galindo
and Murielle Zuker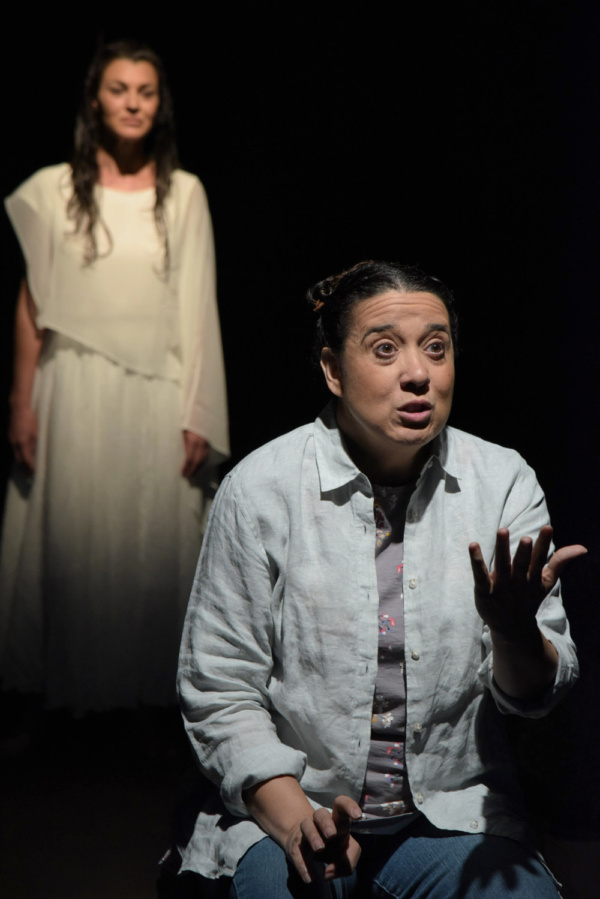 Murielle Zuker and
Eileen Galindo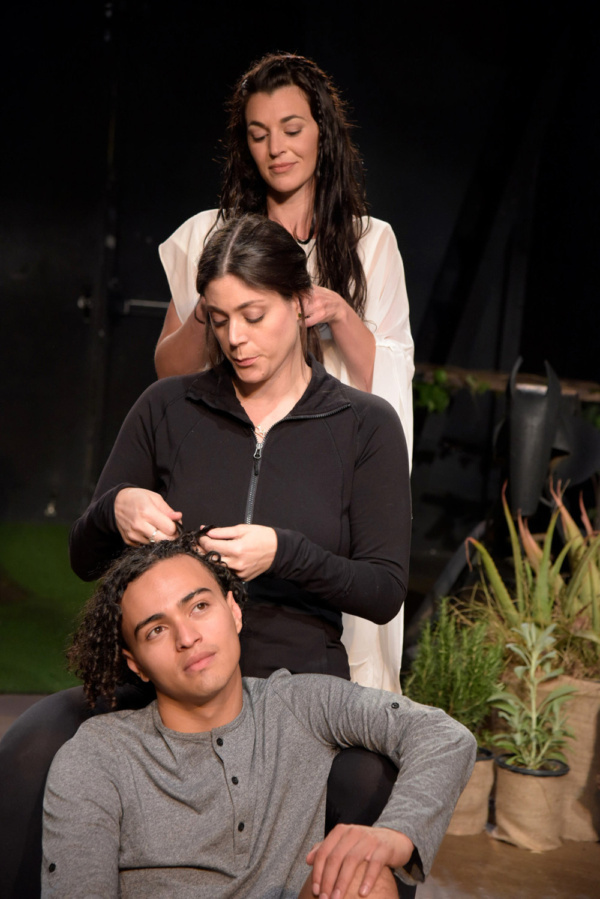 Top to bottom: Murielle Zuker, Margaux Susi, Tonatiuh Elizarraraz
Murielle Zuker
Margaux Susi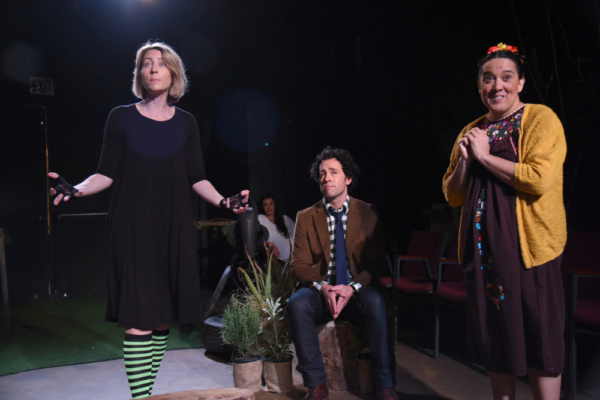 Melissa Stephens.
Tim Rock
,
Eileen Galindo
Tim Rock
Tom Amandes
and Melissa Stephens
Eileen Galindo
and Carlos E. Campos
Eileen Galindo
and Tonatiuh Elizarraraz
Tonatiuh Elizarraraz and
Eileen Galindo
Tom Amandes
and Melissa Stephens