Photo Flash: Seymour, Alexander in BALLROOM WITH A TWIST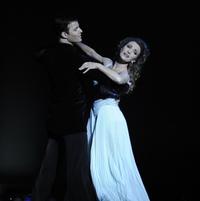 The historic El Portal Theatre, North Hollywood CA, is proud to offer the highly anticipated production of Ballroom with a Twist, with Jane Seymour set to Host on Feb 4, 5 & 6.  Previous hosts included Louis van Amstel and Niecy Nash.
WHEN:  Previews - Wednesday, Jan. 19th and Thursday, Jan 20th
Opening Friday, Jan 21sth - Sunday, Feb 13th, 2011
Wed, Thur, Fri at 8:00pm, Sat at 3:00pm and 8:00pm, Sunday Matinee at 3:00pm
WHERE:  The El Portal Theatre, 5269 Lankershim Blvd. N. Hollywood, 91601
TICKETS: $25 - $100 (VIP tickets include primary seats with celebrity/cast meet and greet). Call 818-508-4200.  For more information visit http://www.elportaltheatre.com/.
Can't get enough of your "Dancing With the Stars?"  "Ballroom With A Twist" is the only show that offers fans the opportunity to see the stars up close and in person. Louis van Amstel, Niecy Nash and Jane Seymour will serve as hosts for this highly anticipated production of Ballroom with a Twist, a brilliant new dance production conceived and choreographed by EMMY® Award nominated Louis van Amstel, a five-time Dancing With the Stars pro.  Ballroom boasts an amazing ensemble including dancers from "High School Musical - The Movie," "Dance Your Ass Off" and "Dancing With The Stars" dance pros such as Edyta Sliwinska, Alec Mazo, Jonathan Roberts & Anna Trebunskaya and "So you think you can dance" such as season fives Randi Lynn Evans, Gev Manoukian and Jonathan Platero, in addition to "American Idol" finalists from season seven, David Hernandez, and season six, Gina Glocksen, who provide exciting live vocals.  This ground-breaking show pushes the boundaries of ballroom dance, infusing it with energy and the intensity of the classic ballroom and the latest authentic, hip-hop and Broadway styles.  "Ballroom with a Twist" is an extravagant evening of entertainment for the entire family, highlighted by stunning costumes, magnificent music and breathtaking performances.  "The costumes are pretty much what you see on 'Dancing With the Stars,'" says van Amstel. "They're young, they're hot, they're in the best shape of their lives." Van Amstel knows how to get people to move but wants to move the audience. "What I want people to take home with them is that they're being touched," he says. "That they're being moved by something beautiful.  We also have a little surprise for the audience.  But I'm not going to tell you."
       Louis van Amstel, born in 1972 in Holland, is a professional dancer, EMMY® nominated choreographer, and a dancesport coach. He is a world championship ballroom dancer, and also known in American pop culture for partnering with celebrities Kelly Osborne, Priscilla Presley, Lisa Rinna and Margaret Cho in Dancing with the Stars. After retiring from professional ballroom competition, he moved on to choreography and production. He founded the company VanDance, LLC, and directed, produced, choreographed and performed in the Broadway show Latin Fusion. Louis has appeared on The Suite Life of Zack and Cody and had a cameo role as himself on ABC's All My Children, where he taught two characters to ballroom dance.
OUR HOST
            Jane Seymour - Perhaps best known for her title role in Dr. Quinn Medicine Woman, the multiple Emmy and Golden Globe winner has proven her talents in virtually all media, the Broadway stage, motion pictures and television.  In addition to a recent 2005 appearance on the Emmy nominated program "Dancing with the Stars", Seymour starred in the highly rated "Dear Prudence" television movie for the Hallmark Channel.  In 2005, she joined Owen Wilson and Vince Vaughn in the Newline Cinema feature film "The Wedding Crashers" playing the sexually charged wife of Christopher Walken.  She is also a recipient of the Officer of the British Empire (OBE) in the year 2000, which was bestowed upon her by Queen Elizabeth II at Buckingham Palace.
CELEBRITY DANCERS
Edyta Sliwinska - Edyta Sliwinska was born in Warsaw, Poland. She started to dance when she was 10 years old. Edyta became a successful ballroom dancer in Poland and achieved a world-class status representing Poland on International competitions all over the world. She moved to America in 2000 to pursue her dance career, after she met Alec Mazo at the ballroom dance competition in Blackpool, England. Edyta and Alec became a successful partnership ever since. They were four times US finalists and represented America on many international championships.
Alec Mazo - Born in Russia, Alec moved to the United States when he was 12 years old. His parents opened a dance school (Genesis DanceSport) in 1994 and Alec started managing it when he was 16. Alec studied at Berkeley University and received a bachelor's degree in Cognitive Science with emphasis on Psychology. Mazo is best known for being the winner of the first season of "Dancing with the Stars" with Kelly Monaco. He has toured with "Dancing with the Stars" and was featured in the fitness section of the new book. He is a 5 time US National Finalist.
Jonathan Platero - Jonathan Platero is part of the top 20 dancers in the fifth season of So You Think You Can Dance. The 21-year-old was born in Sanford, FL, and currently resides in New York City. Before dancing, he was a gymnast. Since starting at age 16, he has performed in international salsa tournaments, and also performed as a dancer and acrobat for High School Musical.
Randi Lynn Evans - Randi is part of the top 20 dancers in the fifth season of So You Think You Can Dance. The 23-year-old was born in Orem, UT, and currently resides in Springville, UT. She began dancing at an early age, and has since performed for the closing ceremonies at the 2002 Winter Olympics in Salt Lake City. She currently studies elementary education at the Utah Valley University. She specializes in jazz dance.
Gev Manoukian has developed his own transition style...the combination of break-dance, hip-hop, and classical movements.  Gev engages audiences with his self-taught moves and passion. In 2004 Gev was chosen as a featured dancer for the Hollywood blockbuster, High School Musical 2, and then cast as a principal dancer in movie, "The American Mall". In 2008 Gev's dancing talents took him to the nationwide auditions of the Fox reality, hit, TV show, "So You Think You Can Dance." Since than he performed and could be seen with Whitney Houston, LeAnn Rhymes, music videos, Nickelodeons "Fresh Beat Band" and Ellen Degeneres, and AMA with Pink.
The husband and wife team of Jonathan Roberts and Anna Trebunskaya have been a part of DWTS since its debut in 2005. Professional ballroom dancers that teach celebrities how to dance, Jonathan and Anna have achieved many high placements in competitions around the world and currently rank 6th in the US and 24th in the world. Jonathan started dancing at the age of 20. Coming from a big sports background in high school. Jonathan went to see the Al Pacino movie Scent of a Woman and there was something about the famous tango scene that struck a chord. He took advantage of the free ballroom lessons offered on his movie ticket stub, and the rest is history.  Anna began dancing at the age of seven in her native Russia. Her parents owned a dance studio, so Anna took to dancing from an early age. At the age of seven she entered her first competition, which she won, and she has been winning titles ever since. Trebunskaya moved to the United States with her parents when she was 17 years old. This past seasons DWTS brough Anna onto the dance floor with Kurt Warner.
CELEBRITY SINGERS
David Hernandez - David is an American singer and the twelfth place finalist of FOX's seventh season of the television series American Idol. He began singing at age six. His grandfather took him to his first audition for a local theater company, Valley Youth Theater. David was chosen for one of the lead roles, and decided on a career singing and performing. Before American Idol, he worked various jobs, including singing on cruise ships, working as a server at a pizza bistro, and working at nightclubs. Hernandez also used to sing with a local Phoenix cover group called Tribe 7.
Gina Glockensen - Gina Glocksen is best known as the 9th place finalist of the 6th season of the mega-hit television show American Idol. Although Gina was often referred to as the 'rocker chick', her musical influences and abilities range far beyond the realm of rock. Gina's original music infuses the passion and attitude of a rock n roll rebel with precision and soul of the modern 'diva'. Since her time on Idol, Gina has toured North America on the 'American Idols Live Tour' and continues to perform around the country showcasing her original music.
For information or to view video clips, go to http://www.scottstander.com/
 Photo credits: Alexander's photos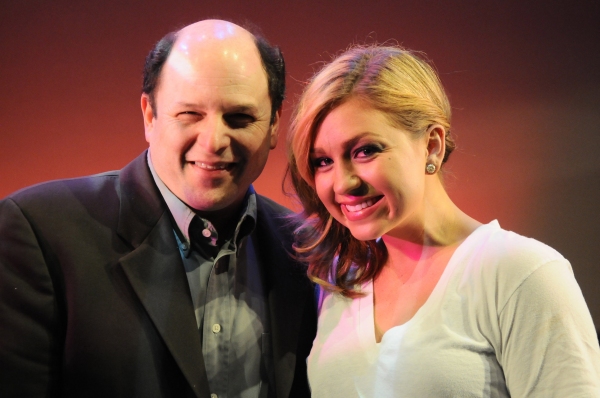 Jason Alexander with Randi Lynn Evans

Jane Seymour and Jon Roberts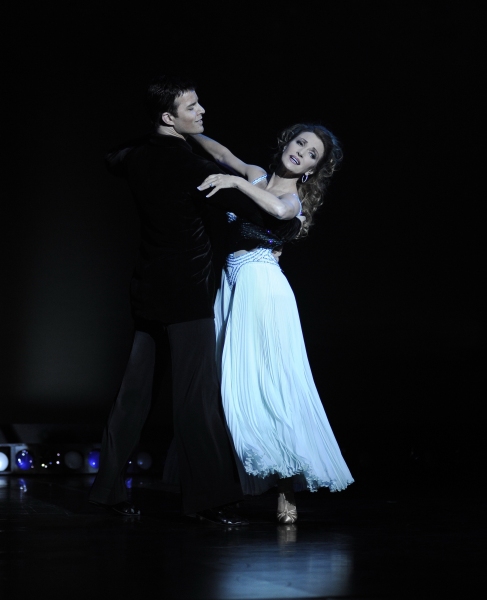 Jon Roberts and Jane Seymour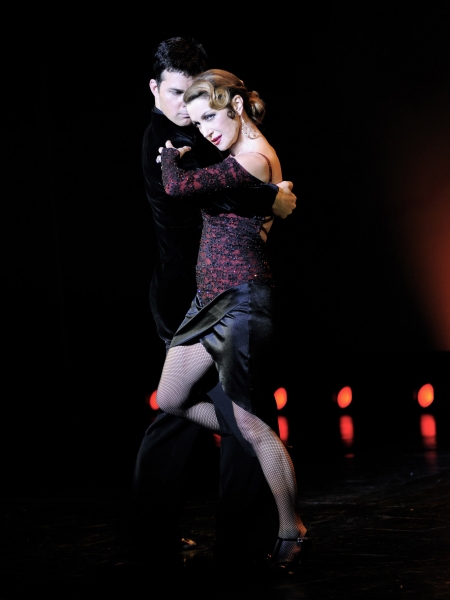 Jon Roberts and Jane Seymour

Jane Seymour Curtain call with Cast

Jon Robert, Freda Payne, Jane Seymour, Roslyn Kind and Louis van Amstel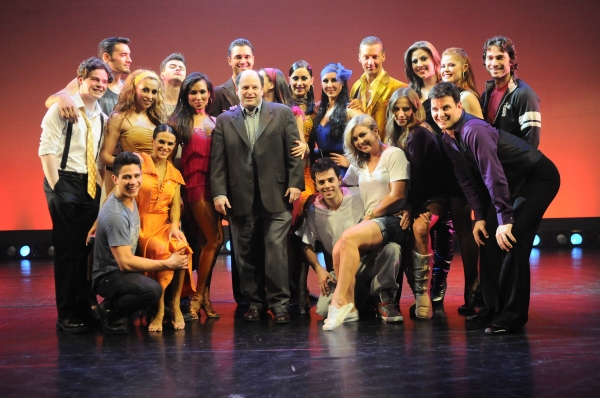 Jason Alexander on stage with Cast of BWAT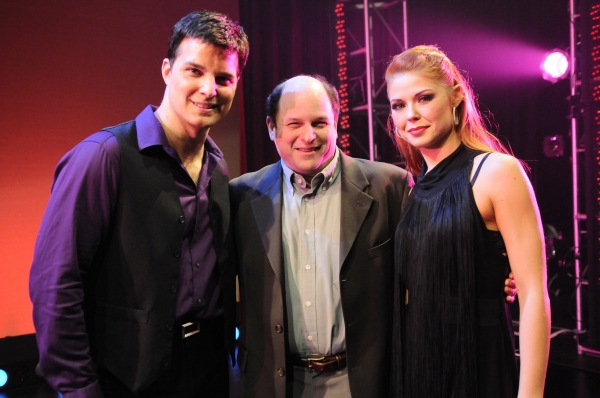 Jon Roberts, Jason Alexander and Anna Trebunskaya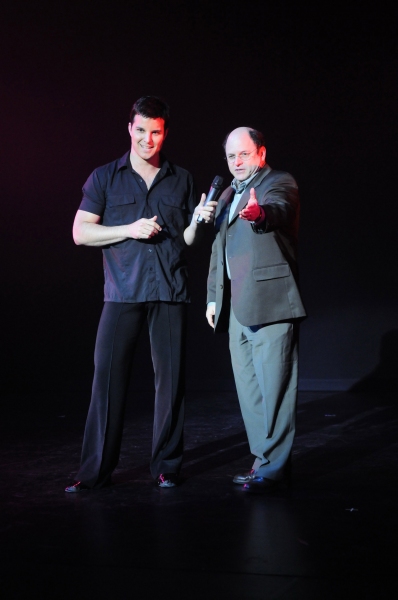 Jon Roberts on stage with Jason Alexander