Photo Flash: Rockers in West Coast Premiere
Rockers, a play by Sherwood Schwartz, makes it West Coast Premiere at Theatre West, in Hollywood, Calif, running through December 10, 2006.
"The title of the play "Rockers" refers to the favorite chairs occupied by three very different ladies who are in residence at the Garden Palace Retirement Hotel. The women are played by three of Theatre West's most recognizable actresses: Lee Meriwether, the former Miss America who had starring roles on nine television series, still recurs on daytime TV's "All My Children," and will star with James Garner in the new movie "The Ultimate Gift" ; Pat Crawford Brown, known for recurring roles on "Desperate Housewives" and "The Gilmore Girls"; and Elsa Raven, best known for roles on "Days of Our Lives, " "Amen," and "Wiseguy." Rounding out the cast are Matthew Hoffman (who co-wrote the hit film "What The Bleep Do We Know?"); King Stuart; and Arden Teresa Lewis. All are familiar to regular members of the Theatre West audience," state notes. The play is directed by Drama Desk Award-winner Marica Rodd (Your Own Thing and Shelter), written by Sherwood Schwartz, best known for his television shows Gilligan's Island and The Brady Bunch, and produced by Lloyd J. Schwartz and Bonnie Kalisher Dukes.Theatre West is located at 3333 Cahuenga Boulevard West, Hollywood, CA 90068.  Tickets can be purchased at 323-851-7977 or online at www.theatrewest.org.
Photos by Bonnie Kalisher Dukes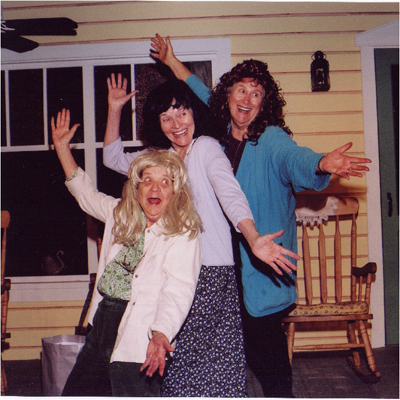 L-R:  Pat Crawford Brown, Lee Meriwether and Elsa Raven

L-R:  Pat Crawford Brown and Arden Teresa Lewis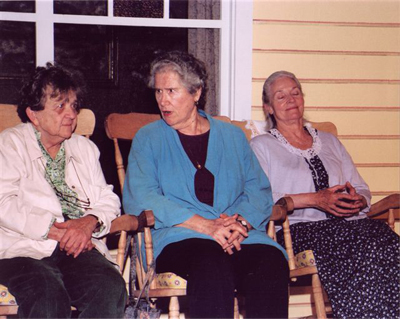 L-R:  Pat Crawford Brown, Elsa Raven and Lee Meriwether