Photo Flash: PARADE Opens Tomorrow at Chance Theater
Chance Theater, Anaheim's official resident theater company, is pleased to announce its production of PARADE, with book by Alfred Uhry, music and lyrics by Jason Robert Brown, direction by Kari Hayter, and musical direction by Robyn Manion. PARADE will preview from June 30 through July 7; regular performances will begin July 8 and continue through July 30 at Chance Theater @ Bette Aitken theater arts Center on the Cripe Stage.
Check out photos from the show below!
Amid religious intolerance, political injustice and racial tension, this stirring Tony Award-winning musical explores the endurance of love and hope against all the odds - themes especially relevant in today's divisive and disconcerting political climate. In 1913, Leo Frank, a Brooklyn-raised Jew living in Georgia, was put on trial for the murder of a 13-year-old girl. Armed with a rousing score and a powerful script, PARADE takes an unflinching look into the darkest corners of America's history.
Photo credit: Doug Catiller, True Image Studio

Allen Everman as Leo Frank

Erica Schaeffer as Lucille Frank and Allen Everman as Leo Frank

Robert Stroud as Newt Lee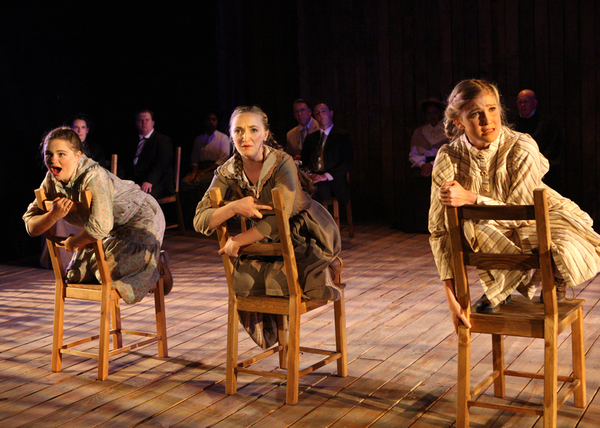 Madison Miller as Monteen, Madeline Ellingson as Iola Stover, and Alissa Finn as Essie

Devin Collins as Judge Roan and Chris Kerrigan as Hugh Dorsey

Dillon Klena as Frankie Epps

Tucker Boyes as Governor John Slaton, Asia Washington as Minola McKnight, and Erica Schaeffer as Lucille Frank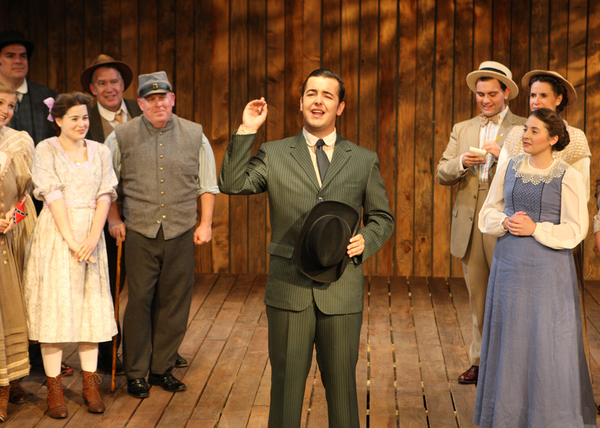 Tucker Boyes as Governor John Slaton with the cast of PARADE