Photo Flash: LIZZIE Prepares To Bring Down The Axe In DTLA
Ahead of their opening in just under two weeks, the cast of LIZZIE took to the streets of Downtown Los Angeles' Arts District to offer a glimpse of what the rock musical has in store.
Experience the Lizzie Borden murder trial in this raucous rock musical with a brutal edge. From writers Steven Cheslik-DeMeyer, Alan Stevens Hewitt, and Tim Maner, this musical piece of American history has been welcomed by audiences around the world with productions in New York, Denmark, and London's West End. Now, Color and Light Theatre Ensemble will be bringing LIZZIE to Los Angeles.

The show features a 4 person, all female, all ferocious cast delivering a mix of period wear, blistering punk-influenced songs, and, of course, an axe. This September, LIZZIE is taking over live music venue Resident DTLA, a popular staple of the Arts District.
For tickets and information, visit: www.lizzielosangeles.com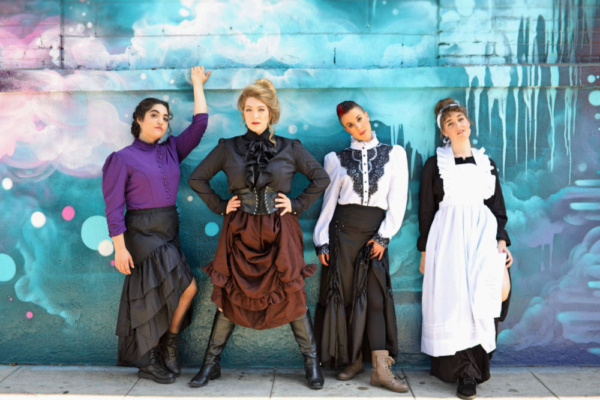 The ladies of LIZZIE take on DTLA. L to R: Jenni Marie Lopez (Alice Russell), Brooke Van Grinsven (Emma Borden), Leslie Rubino (Lizzie Borden), Samantha Labrecque (Bridget Sullivan)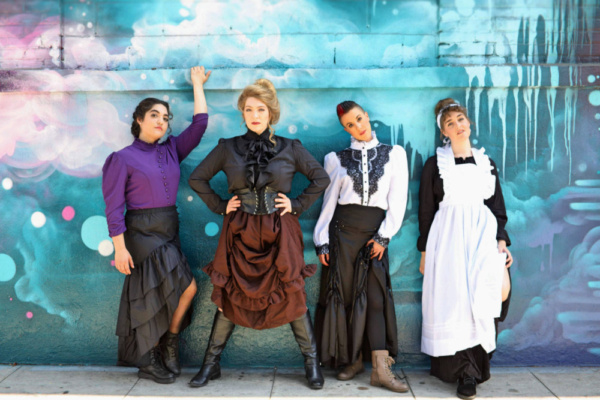 LIZZIE features a 4 person, all female, all ferocious cast. L to R: Jenni Marie Lopez (Alice Russell), Brooke Van Grinsven (Emma Borden), Leslie Rubino (Lizzie), Samantha Labrecque (Bridget)

The show is a killer mash-up of the famous Borden history and live concert in this entirely unique rock musical. L to R: Brooke Van Grinsven (Emma), Jenni Marie Lopez (Alice), Leslie Rubino (Lizzie), Samantha LaBrecque (Bridget)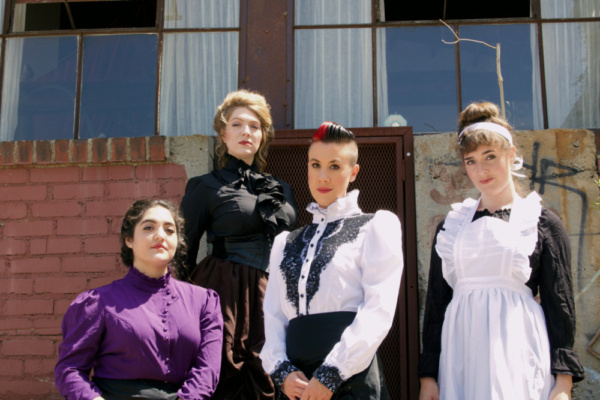 Color and Light Theatre Ensemble is now bringing LIZZIE to LA. L to R: Jenni Marie Lopez (Alice), Brooke Van Grinsven (Emma Borden), Leslie Rubino (Lizzie Borden), Samantha Labrecque (Bridget)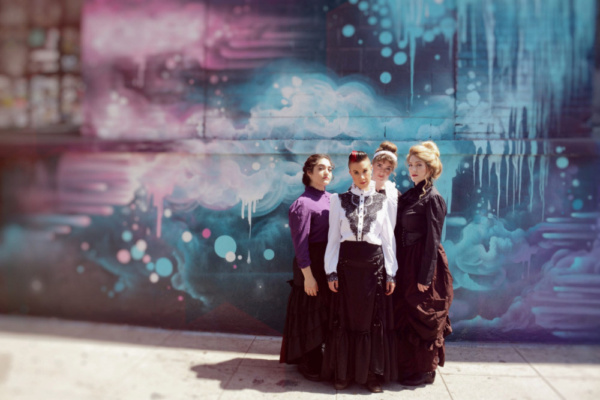 LIZZIE will be bringing the axe down at Resident DTLA this September 14-29, 2018. L to R: Jenni Marie Lopez (Alice), Leslie Rubino (Lizzie), Samantha Labrecque (Bridget), Brooke Van Grinsven (Emma)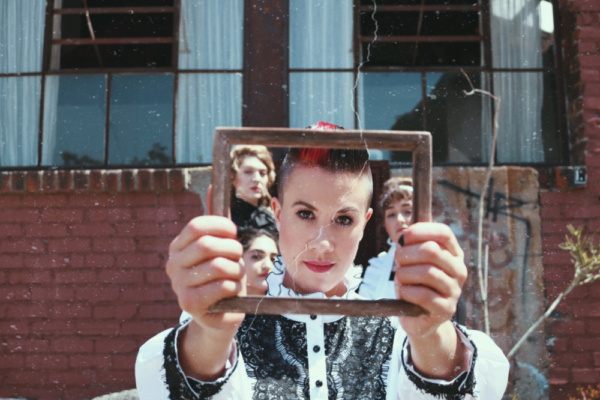 Framed. L to R: Jenni Marie Lopez (Alice Russell), Brooke Van Grinsven (Emma Borden), Leslie Rubino (Lizzie Borden), Samantha Labrecque (Bridget Sullivan)

Can we help you? L to R: Brooke Van Grinsven (Emma Borden), Leslie Rubino (Lizzie Borden), Jenni Marie Lopez (Alice Russell), Samantha Labrecque (Bridget Sullivan)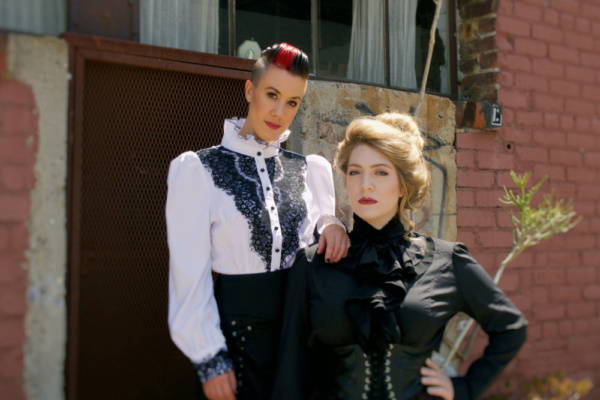 Sister, sister. Leslie Rubino (Lizzie Borden) and Brooke Van Grinsven (Emma Borden)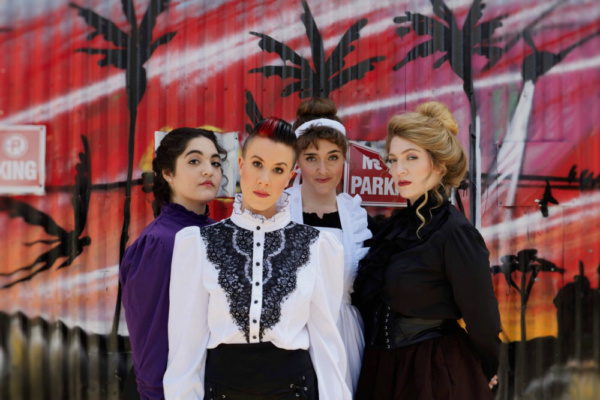 Murder & Mayhem as 1892 meets modern day. L to R: Jenni Marie Lopez (Alice Russell), Leslie Rubino (Lizzie Borden), Samantha Labrecque (Bridget Sullivan), Brooke Van Grinsven (Emma Borden)

I'm afraid that somebody will do something. I don't know but what somebody will do something. Leslie Rubino (Lizzie Borden)

On the wing. Leslie Rubino (Lizzie Borden)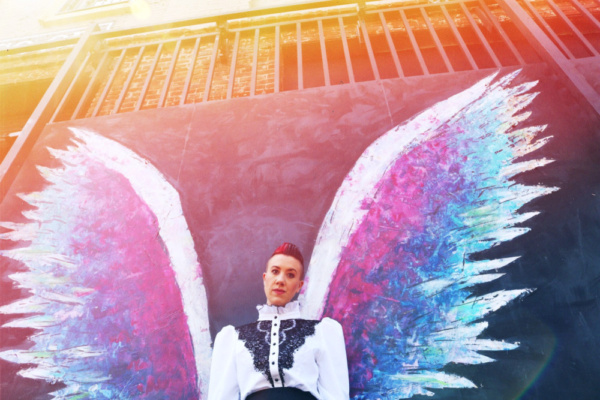 I'll fly. Leslie Rubino (Lizzie Borden)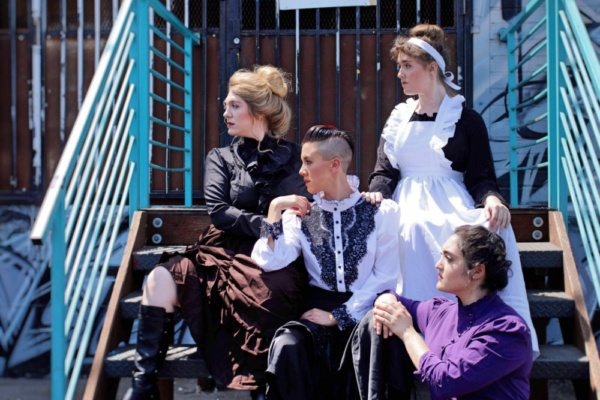 Somebody will do something. L to R: Brooke Van Grinsven (Emma Borden), Leslie Rubino (Lizzie Borden), Jenni Marie Lopez (Alice Russell), Samantha Labrecque (Bridget Sullivan)