Photo Flash: GREY'S ANATOMY: THE SONGS BENEATH THE SHOW Benefits the Actors Fund
Sunday, March 18th was a banner fund and awareness-raising day for the Actors Fund. Beginning in the morning at the Beverly Hilton Hotel, when an extraordinary list of previously honored Professional Dancer Society tributees gathered to pay homage to the 25th Annual Gypsy Award recipient - Dame Julie Andrews. In addition to the stunning production numbers by dancers from the Joe Tremaine and Madilyn Clark dance studios as well as the remarkable video presentations by Lee Hale, industry elite such as Jane Withers, Jane Kean, Mary Ann Mobley, Barbara Van Orden, Margaret O'Brien, Dick Van Dyke, Carol Burnett, Carl Reiner, Florence Henderson, Rita Moreno, Bob Mackie, Marge Champion, Ann-Margaret, Joni Berry (Chairman) and PDS President, Mitzi Gaynor. Dame Andrews' eloquent speech regarding the Arts and their contributions to children, the public and the nation was well received by the patrons. This years sell-out raised a record breaking amount if funds. The Professional Dancers Society (WWW. PROFESSIONALDANCERSSOCIETY.ORG) is an affiliate of The Actors' Fund For Everyone in Entertainment. Proceeds take care of dancers in need.
Later that evening, the Royce Hall theatre at UCLA, played host to over 1,300 fans of the ABC hit series Grey's Anatomy, gathered as cast members joined in song for GREY'S ANATOMY: THE SONGS BENEATH THE SHOW. Among those in attendance to support the cause were George Chakiris, Kate Linder, Ilene Graff, Ben Lazerone, Holland Taylor, Tony Hoover, Barbara Van Orden, Rip Taylor, and Sharon Lawrence, among others. It was a thunderously appreciative audience that came to their feet numerous times during the evening that starred Jessica Capshaw, Justin Chambers, Eric Dane, Sarah Drew, Kevin McKidd, Ingrid Michaelson, Sandra Oh, Jim Pickens, Jr., Sara Ramirez, Kim Raver and Chandra Wilson. The program produced by Michael Medico, Chris Van Dusen, Shonda Rhimes, Meg Thomas and written by Bill Harper, Mark Wilding and Jenna Bans featured the songs "Chasing Cars," (performed by Sara Ramirez, Kevin McKidd, Chandra Wilson), "How We Operate" (McKidd), "There's a Girl" (Sarah Drew), "Wait," (Wilson, Drew), "Running on Sunshine" (James Pickens Jr., Justin Chambers, McKidd, Ramirez, Kim Raver, Jessica Capshaw, Drew, Wilson), "Young Folks" (Chambers and his three daughters, Eva, Mya and Kayla), "Everywhere I Go" (Wilson), "Keep Breathing" (performed by Ingrid Michaelson), "Looking at the World From a Bottom of a Well" (McKidd), "The Story," (Ramirez) and "How to Save a Life" (Cast). Each of the cast members shared their own plea to support the Actors Fund, with reference to the effects the Arts have on the entire community. Whether you are physically involved in the creative process or a fan of the results - whether you enjoy stage productions, going to a film, listening to music or staying at home and watching a favorite TV program, it is important ... nay imperative ... that you support the Arts in any way you can.
The Actors Fund is a national human services organization that helps everyone-performers and those behind the scenes-who works in performing arts and entertainment, helping more than 12,800 people directly each year, and hundreds of thousands online. Serving professionals in film, theatre, television, music, opera, radio and dance, The Fund's programs include social services and emergency assistance, health care and insurance, housing, and employment and training services. With offices in New York, Los Angeles and Chicago, The Actors Fund has-for 130 years-been a safety net for those in need, crisis or transition. For more information, please visit www.actorsfund.org.
Photo Credit: Nathan Sternfel/Scott Appel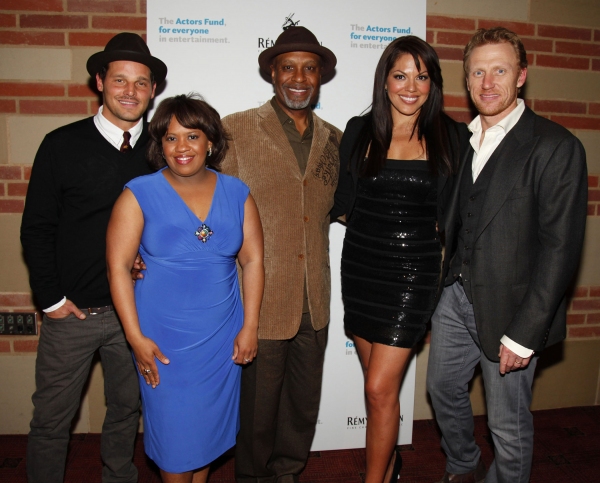 Justin Chambers, Chandra Wilson, James Pickens Jr., Sara Ramirez and Kevin McKidd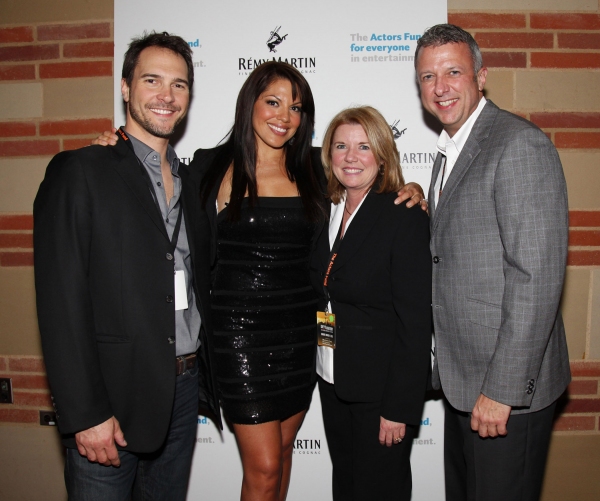 Michael Medico, Sara Ramirez, Meg Thomas and Keith McNutt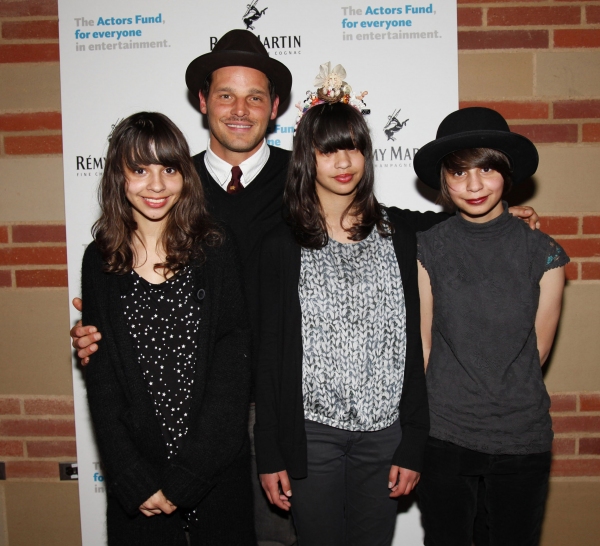 Justin Chambers with his children Eva, Mya and Kayla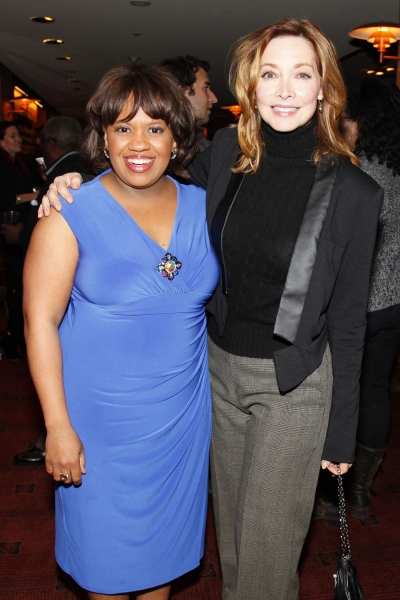 Chandra Wilson and Sharon Lawrence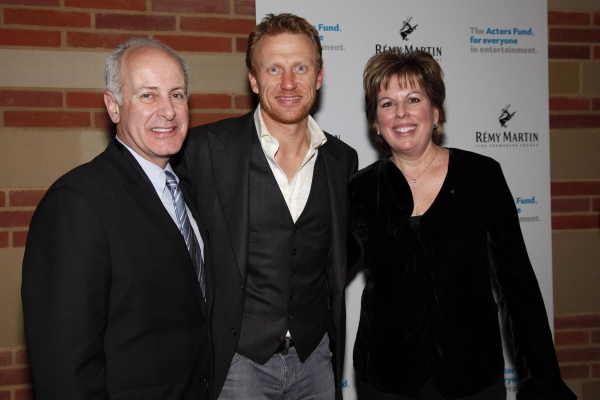 oe Benincasa, Kevin McKidd and Ilyanne Morden Kichaven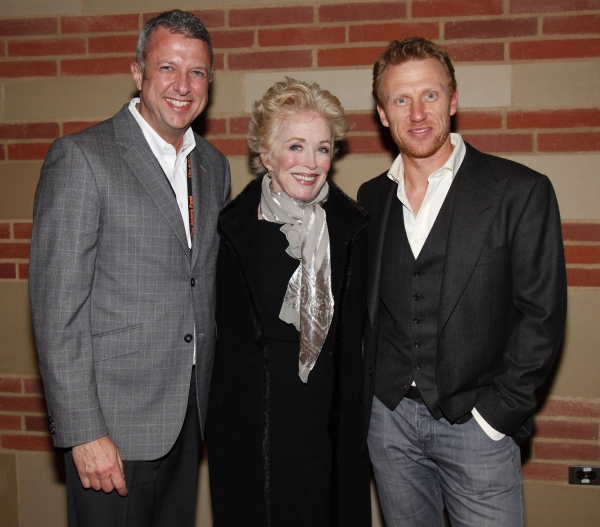 Keith McNutt, Holland Taylor and Kevin McKidd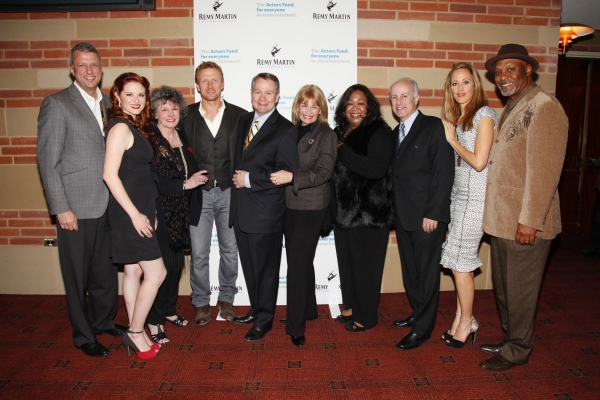 Keith McNutt, Sarah Drew, Jomarie Ward, Kevin McKidd, John Holly, Ilene Graff, Shonda Rhimes, Joe Benincasa, Kim Raver and James Pickens, Jr.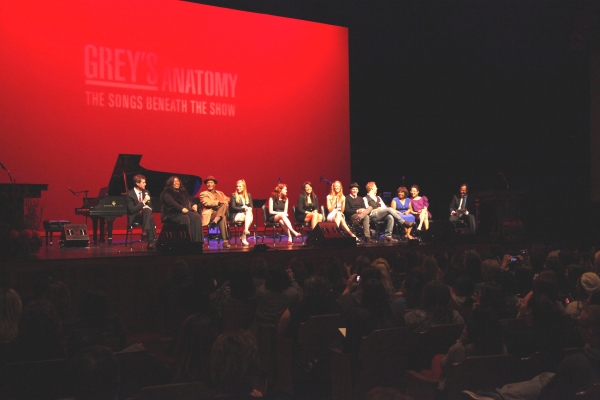 Audience Q & A with GREY'S ANATOMY cast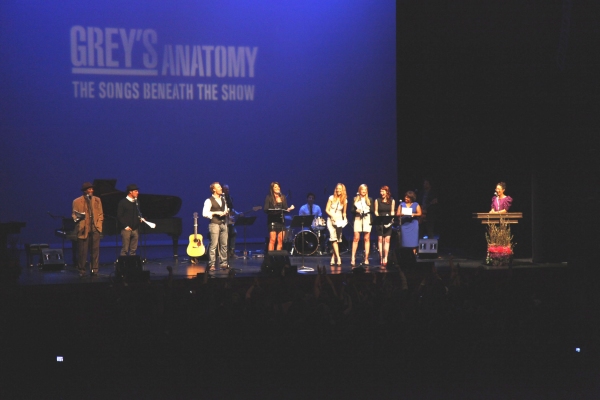 GREY'S ANATOMY cast in performance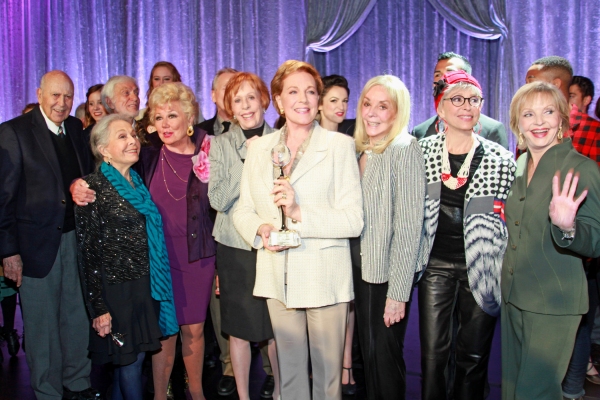 Carl Reiner, Marge Champion, Dick Van Dyke, Mitzi Gaynor, Carol Burnett, Dame Julie Andrews, Joni Berry, Rita Moreno and Florence Henderson