Photo Flash: First Look at the Madcap Holiday Comedy INSPECTING CAROL
Paul Thomas Panico Jr and PANIC! PRODUCTIONS are proud to bring the madcap holiday comedy, "INSPECTINGCAROL" written by Daniel Sullivan, to the Hillcrest Center For The Arts. With a star-filled cast featuring Barry Pearl. Directed by Kirsten Chandler. The talented and stellar cast will perform the hysterical Christmas favorite in September. Open for a limited engagement, running September 7 through 23, 2018.
Tickets and details are on sale now at: www.panicproductions.org
Inspecting Carol is a satire. It's A Christmas Carol meets The Government Inspector meets Noises Off, in a hilarious hit that originally premiered in Seattle.
A man who asks to audition at a small theater is mistaken for an informer for the National Endowment for the Arts. Everyone caters to the bewildered wannabe actor, and he is given a role in the current production, A Christmas Carol. Everything goes wrong both on stage and behind the scene and hilarity is piled upon hilarity. This laugh out loud spoof makes for a night at the theatre that is anything but show business as usual.
Photo Credit: Barbara Mazeika

Cast (L-R): Barry Pearl

Cast (L-R): Vivien Latham, Dan Tullis Jr., and Cindy Pearl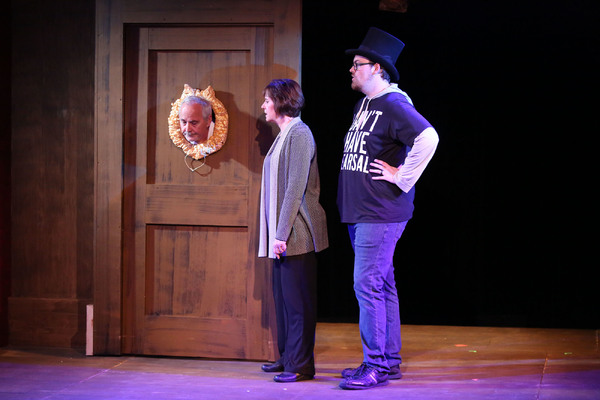 Cast (L-R): Paul Panico, Cindy Pearl, and J. Bailey Burcham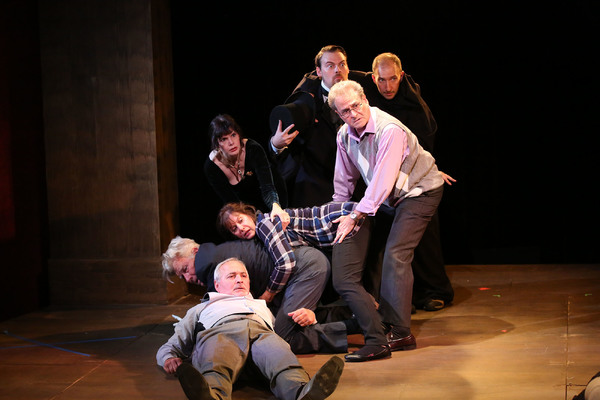 Cast (L-R): Front: Paul Panico, 2nd Row: Ron Rezac, Cindy Pearl, Barry Pearl, Third Row: Vivien Latham, J. Bailey Burcham, Sean Spence

Cast (L-R): Paul Panico and J. Bailey Burcham

Cast (L-R): Vivien Latham, Sam Herbert, Melissa Strauss

Back row: Ron Rezac, J. Bailey Burcham, Paul Panico, Dan Tullis Jr. Center: Cindy Pearl, Vivien Latham, Melissa Strauss Front: Sean Spence, Nora Kulkarni, and Barry Pearl