Photos: First Look at Open Fist Theatre Company's LAST CALL
When is it time to give up the keys? Get ready for the laughter-through-tears magic that is Last Call by Anne Kenney. Open Fist Theatre Company presents the world premiere of this funny, sad and very human debut play by the Peabody Award-winning writer best known for her work on Switched at Birth, Hellcats, Greek, L.A. Law and, most recently, the first three seasons of Outlander. Open Fist company member Lane Allison directs for a Jan. 18 opening at Atwater Village Theatre, where performances will continue through Feb. 23. Pay-what-you-want previews begin Jan. 11.

In Kenney's semi-autobiographical dramedy, the Vaughn family's go-to defense mechanism of sarcasm and mordant humor falls short when the aging parents hatch a not-so-funny way to avoid the retirement home.

The production stars Ben Martin (Tom Jacobson's Walking to Buchenwald at Open Fist) as 85-year-old Walter Vaughn; Lynn Milgrim (Otherwise Engaged on Broadway; Wedding Band, Tonight at 8:30, The Malcontent at Antaeus) as Frances, his 83-year-old wife; Laura Richardson (Open Fist productions of Murray Mednick's The Gary Plays, Curse of the Starving Class) as daughter Jill, a successful Hollywood television writer who is as attentive as a daughter can be while living 3,000 miles away; and Art Hall (upcoming film Chasing the Sun) as son Ricky, a recovering addict tasked with caring for his aging parents who must now deal with the return of his "perfect" sister. Also in the cast are Bryan Bertone and Stephanie Crothers, both recently seen in Open Fist's L.A. Times "Critic's Choice" production of Under Milk Wood, and newcomer Bronte Scoggins.

In addition to directing, Allison designs the set along with technical director Jan Munroe and consultant James Spencer. The creative team also includes lighting designer Ellen Monocroussos, sound designer Peter Carlstedt, co-prop masters Bruce Dickinson, Ina Shumaker and Dionna Veremis, and graphic designer Mark Harbeke. The production stage manager is Jennifer Palumbo, and Katie May Porter produces for Open Fist Theatre Company.
Last Call runs Jan. 18 through Feb. 23 with performances on Fridays and Saturdays at 8 p.m.and Sundays at 2 p.m., except Sunday Feb. 17 which will be at 7:30 p.m. Four preview performances take place on Friday, Jan. 11 and Saturday, Jan. 12 at 8 p.m.; Sunday, Jan. 13 at 2 p.m.; and Thursday, Jan. 17 at 8 p.m. Tickets are $25 with advance purchase, $30 at the door, except opening night, Jan. 18, which is $35 advance purchase and $40 at the door and includes a post-performance catered reception; the performances on Saturday, Jan. 19 and Saturday, Feb. 16, which are $50 advance purchase and $55 at the door, and include post-performance discussions led respectively by Diana Gabaldon and Fred Golan; and previews, which are Pay-What-You-Want.

Atwater Village Theatre is located at 3269 Casitas Ave in Los Angeles, CA 90039. On-site parking is free. For reservations and information, call (323) 882-6912 or go to www.openfist.org.
Photo Credits: Darrett Sanders and Lane Allison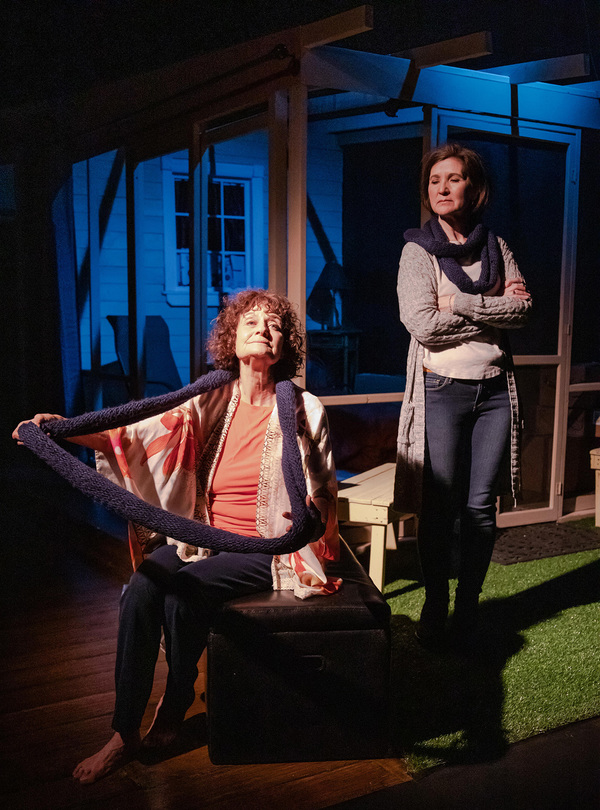 Lynn Milgrim, Laura Richardson

Laura Richardson and Art Hall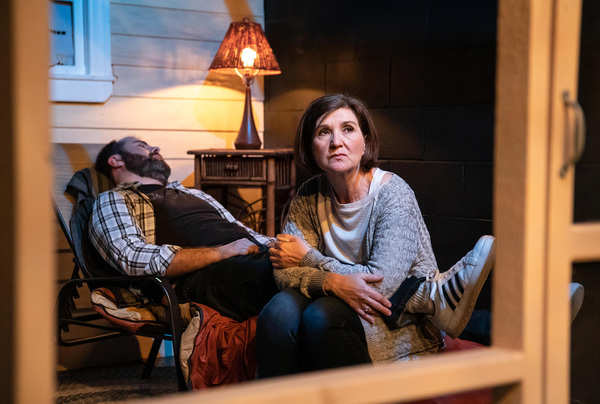 Laura Richardson and Art Hall

Laura Richardson and Art Hall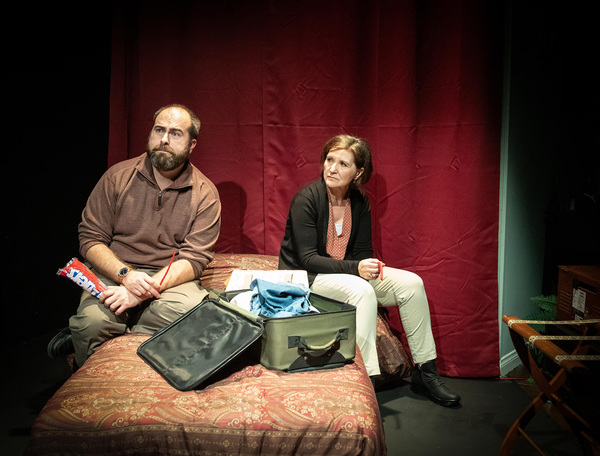 Art Hall and Laura Richardson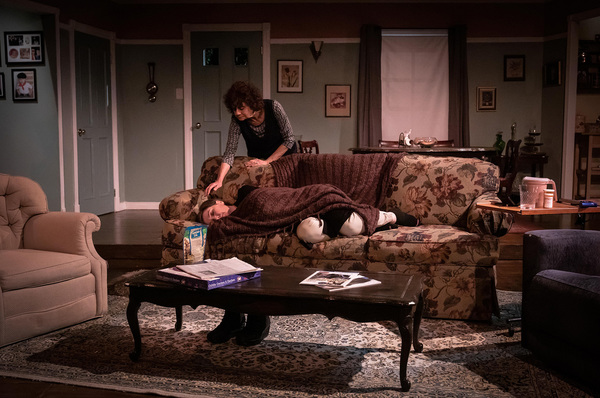 Laura Richardson and Lynn Milgrim

Laura Richardson and Lynn Milgrim

Art Hall and Bronte Scoggins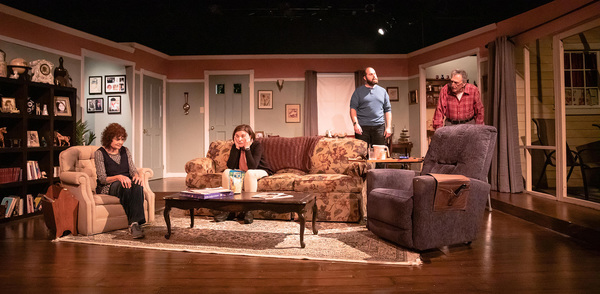 Lynn Milgrim, Laura Richardson, Art Hall and Ben Martin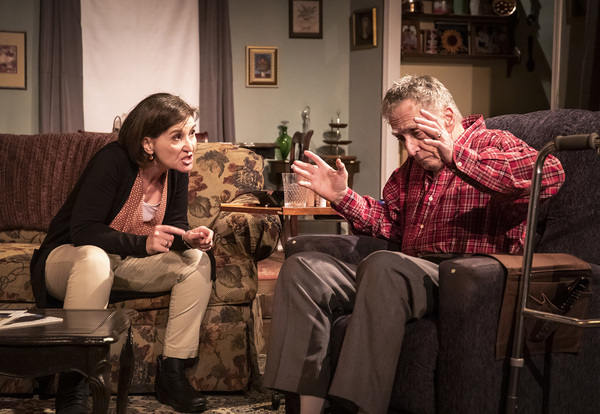 Laura Richardson and Ben Martin

Laura Richardson and Art Hall

Bronte Scoggins and Ben Martin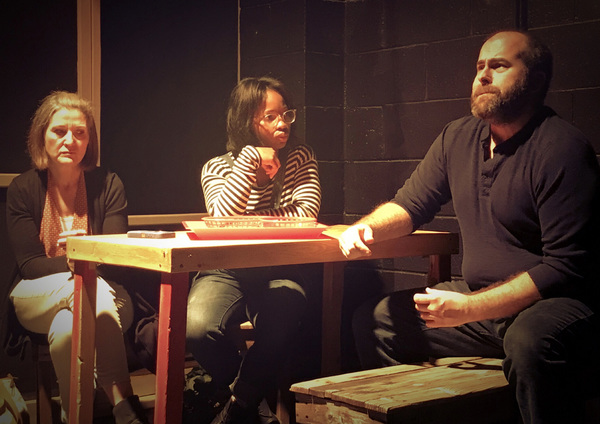 Laura Richardson, Bronte Scoggins. Art Hall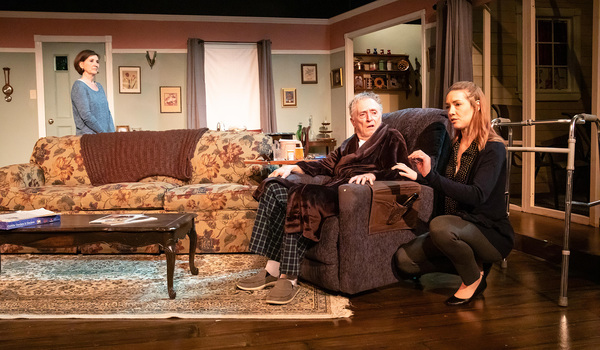 Laura Richardson, Ben Martin, Stephanie Crothers

Ben Martin and Laura Richardson

Art Hall, Laura Richardson, Bryan Bertone