Photo Flash: First Look at IVRT's SONGS FOR A NEW WORLD, Continuing Through 9/7
Inland Valley Repertory Theatre company (IVRT) is proud to announce the third show and second musical production in their season: SONGS FOR A NEW WORLD, continuing tonight, August 29 and September 5-7, 2014 at TIBBIES Center Stage Theater in Fontana.
Jason Robert Brown's show debuted in 1995 has been produced hundreds of times all over the world. Transporting the audience from the deck of a 1492 Spanish sailing ship to a ledge 57 stories above Fifth Avenue, "Songs" is indeed a song cycle in the classical sense. Rather than tell a single story woven together by songs, "Songs" introduces the audience to characters who are caught in that one moment when life changes to land them on the threshold of a new world to be navigated. "Everyone can connect to this idea of a moment when suddenly your life is different: a new relationship, the loss of a job or loved one, having a baby. That's what makes "Songs" a universally inspiring piece," said Donna Marie Minano, IVRT's Executive Director.
IVRT's production features a small, powerhouse cast of two men and two women. Lisa Donahey, Amanda Minano,
Richard Bermudez
and Patrick McMahon round out the cast, directed by Hope Kaufman, choreographed by Kim Eberhart and musically directed by Ronda Rubio, who will also play keyboards along with a combo of bass and percussion. Performances in Claremont are Tuesday, August 26 at 2:30pm and 7:30pm at the Candlelight Pavilion. Tickets at (909) 859-IVRT: $30, plus a $2 handling fee. August 29, September 5, and 6 at 7:00pm and September 7 at 2:00pm at TIBBIES Center Stage Theater in Fontana. Tickets at (909) 429-SHOW: $45.95 for dinner and show, $22.00 for show only.

Amanda Minano

Lisa Donahey

Cast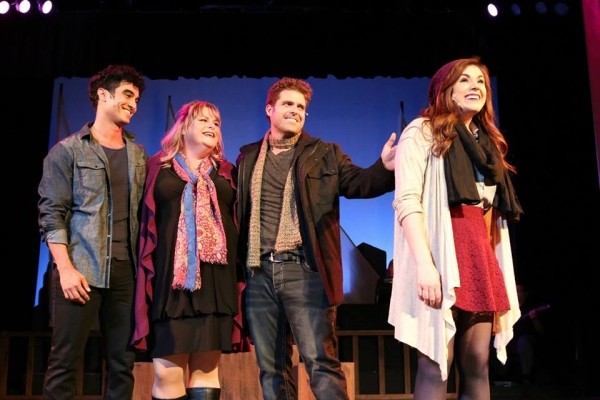 Cast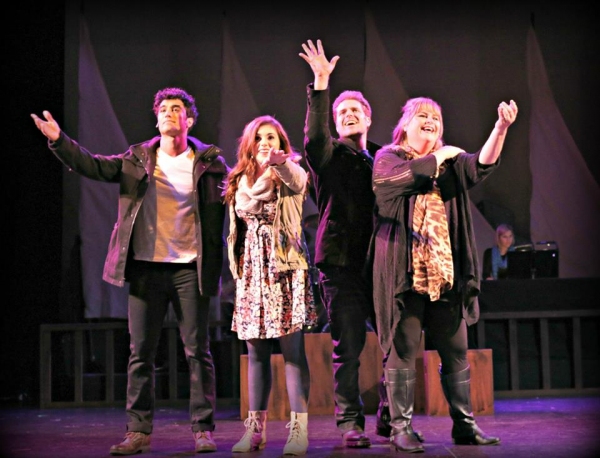 Cast