Photo Flash: First Look at Antaeus Company's THE CURSE OF OEDIPUS, Opening Tonight
A curse lies upon the land of Thebes and its ill-fated rulers that reiterates generation upon generation. Casey Stangl directs the world premiere of The Curse of Oedipus, written by Kenneth Cavander and developed by The Antaeus Company. Opening weekend for the fully double-cast production runs tonight, June 21 through Aug. 10 at the Antaeus Theater in NoHo. Scroll down for a first look at the cast in action!

In The Curse of Oedipus, the legends of three generations have been distilled into a single evening of drama to impart the story of a land and people caught in a web of pride and self-destruction - a battleground against which Apollo and Dionysus contend for power over the mortal realm. Drawing on the numerous, often contradictory legends surrounding the figure of Oedipus, this monumental work combines newly translated dialogue from Sophocles and Euripides and other ancient Greek poets with new, original material gleaned from lost plays that exist only in synopsis form, lyric poetry and retold mythology.

The journey began in 2011, when Stangl directed a ClassicsFest workshop of Cavander's The Legend of Oedipus, a two-part re-telling that had premiered at the Williamstown Theatre Festival in 1988. The project was so massive, that Stangl approached the playwright to suggest condensing the Oedipus story into one evening. That led to the development of an entirely new endeavor which Cavander, Stangl and the Antaeus actors have been developing for nearly three years, including a workshop production at the Getty Villa in 2013 under the title Oedipus the Man.

In the Antaeus tradition best known as "partner casting," two actors share every role, working together throughout the rehearsal process to enrich the creative experience for both cast and audience. Sharing the title role in The Curse of Oedipus are Ramón de Ocampo and Terrell Tilford, with Rhonda Aldrich and Eve Gordon as Jocasta; Tony Amendola and Josh Clark as Creon; Mark Bramhall and Barry Creyton as Apollo;John Apicella and Stoney Westmoreland as Dionysus; Bernard K. Addison and Fran Bennett as Teiresia; Kwana Martinez and Joanna Strapp as Antigone; Lindsay LaVanchy and Lily Nicksay as Ismene; Dylan John Seaton and Adam J. Smith as Haimon; Brian Tichnell and J.B. Waterman as Polyneices; Douglas Dickerman andPatrick Wenk-Wolff as Eteocles; Lee Jones and Jonathon Lamer as Theseus; andChad Borden as the Manservant. Making up the Chorus are Philip Proctor and Ned Schmidtke; John Achorn and Drew Doyle; Rafael Goldstein and Cameron J. Oro;Chris Clowers and Harry Fowler; Elizabeth Swain and Reba Waters Thomas; Susan Boyd Joyce and Kitty Swink; Belen Greene and Desirée Mee Jung; and Sylvie Mae Baldwin, Anna Quirino-Miranda and Keri Safran. Geno Monteiro and Adam Meyer provide live percussion.

Scenic and lighting design for The Curse of Oedipus are by François-Pierre Couture; costume design is by E.B. Brooks; sound design is by Jeff Gardner; and the production stage manager is Lara E. Nall.

Performances of The Curse of Oedipus take place June 21 through Aug. 10 on Thursdays and Fridays at 8 pm; Saturdays at 2 p.m. and 8 p.m.; andSundays at 2 p.m. (no matinee performance on Saturday, June 21). Talk back Thursdays begin on June 26: stay after the performance and discuss the play with the cast. Tickets are $30 on Thursdays and Fridays and $34 on Saturdays and Sundays. The Antaeus Company is located at 5112 Lankershim Blvd inNorth Hollywood, CA 91601. Parking is available for $7 in the lot at 5125 Lankershim Blvd. (west side of the street), just south of Magnolia. The theater is air-conditioned and wheelchair accessible. For reservations and information, call 818-506-1983 or go to www.antaeus.org.
Photo Credit: Maia Rosenfeld

The Cast of Antaeus Company's THE CURSE OF OEDIPUS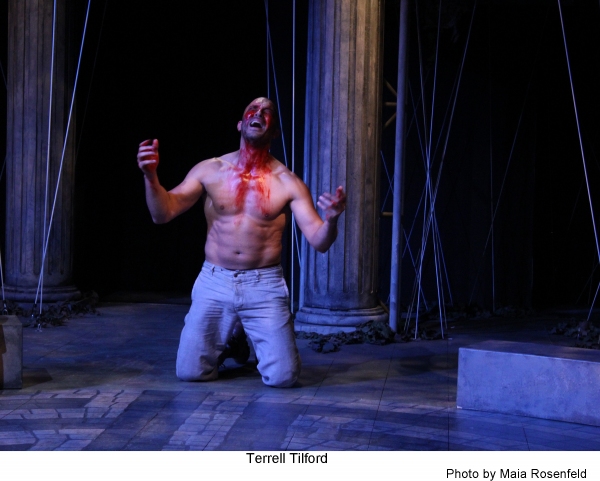 Terrell Tilford

Tony Amendola, Adam J. Smith, Chad Borden, Terrell Tilford, KwAna Martinez, Lindsay LaVanchy and Susan Boyd Joyce

Brian Tichnell and Adam J. Smith

Chad Borden and Terrell Tilford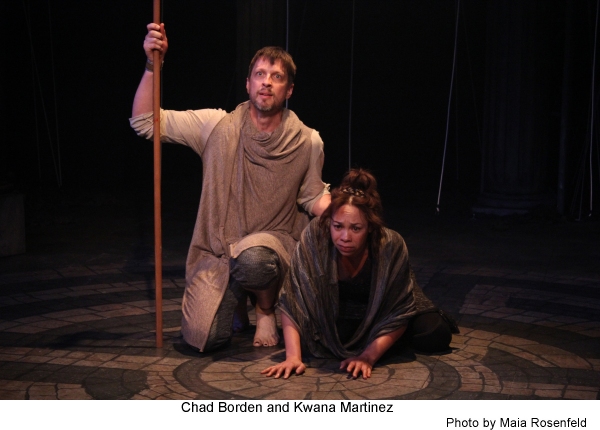 Chad Borden and KwAna Martinez

Rhonda Aldrich and Ramon De Ocampo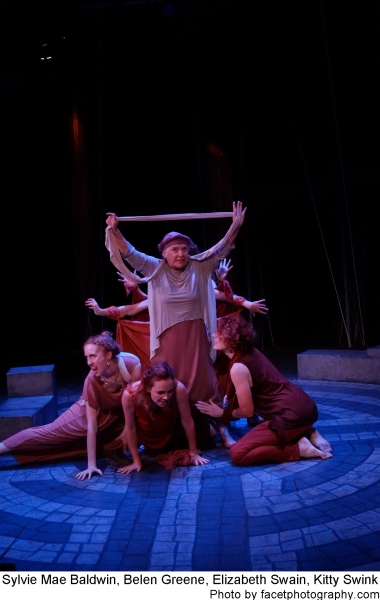 Sylvia Mae Brown, Belen Greene, Elizabeth Swan and Kitty Swink

Joanna Strapp and Dylan John Seaton

Chad Borden, Ramon De Ocampo, Joanna Strapp, Lily Nicksay and Kitty Swink

Ramon De Ocampo and Joanna Strapp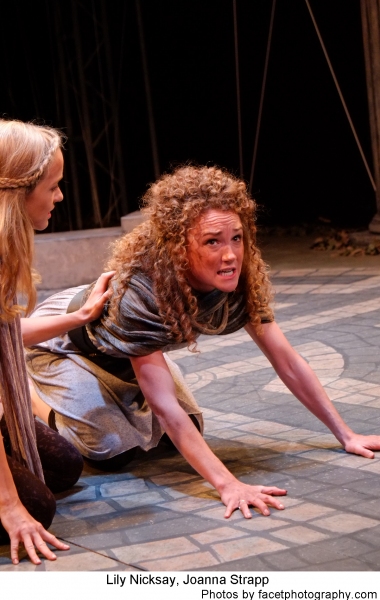 Lily Nicksay and Joanna Strapp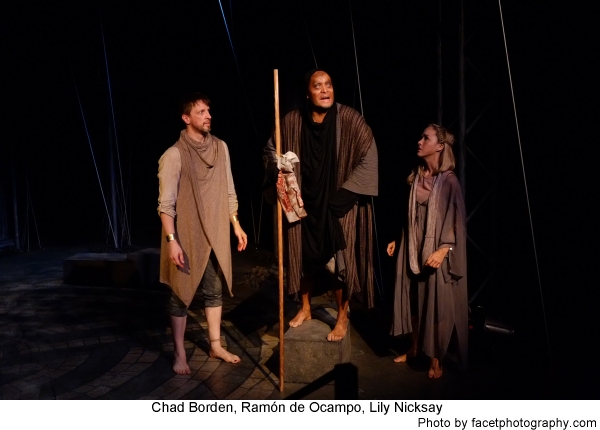 Chad Borden, Ramon De Ocampo and Lily Nicksay